Demetris Papadopoulos better known as Demetris D-Papa, and Alex Krulik are the vendors of Spectra, and Demetris says that he is going to show you how you can generate high ticket commissions with Clickbank, or other places like:
Maxbounty,
Maxweb,
Digistore,
Amazon Associates
And more, using Native Ads.
He claims it is the exact system that helps him generate passive commissions with affiliate marketing, with huge ROI (return on investment).
Demetris goes on to say that most people struggle with affiliate marketing; that they can't get the right traffic to their offers, and they struggle with conversions, let alone high-ticket commissions.
Apparently, it causes you fear about promoting a high-ticket offer because you don't believe someone else will click and purchase a $100 plus offer that you are promoting.
Demetris claims that the truth is it doesn't have to be hard, that it can be really easy with automated tools, and a step-by-step blueprint to follow and implement.
Then he goes on to say that he has been a full-time digital marketer since 2012, and that his main goal in his online business is to provide users with automated solutions and premium training.
Training that Demetris claims that has always been tested for month by himself for himself.
He apparently does this to help the newbie affiliate marketer and advanced, and also that one person that wants to learn how to drive traffic to any website or offer, and help them monetize these sources for a passive income online.
Demetris says it's time for users to finally get results with affiliate marketing using Native Ads.
And, he claims that he started using Native Ads with affiliate marketing a few years ago because you can start turning penny clicks into buyer leads and generate $100 plus commissions daily.
Then Demetris quickly adds that the fact is that Native Ads offer the opportunity to connect with the right buyer traffic, easily, and it's affiliate friendly.
He claims that you won't get in trouble like some other known platforms (Facebook ads, Google ads, Bing ads, etc.).
Demetris states that he created his own proven 3-step blueprint strategy for you to follow and implement.
He claims that it basically reveals to you how he finds his high ticket offers that solves a problem and he is able to match it with a premium traffic source, where he is paying no more than 30 cents per click, which gives him a high ROI conversion.
Demetris shares with you that in order to generate these results himself, he has been testing his method for months and he wanted to automate this for his business as well.
My review of Spectra will cover the following:
If You Don't Want to Waste Anymore of Your Time on Scams,
See My #1 Recommended Way of Making Money Online:


What is Spectra?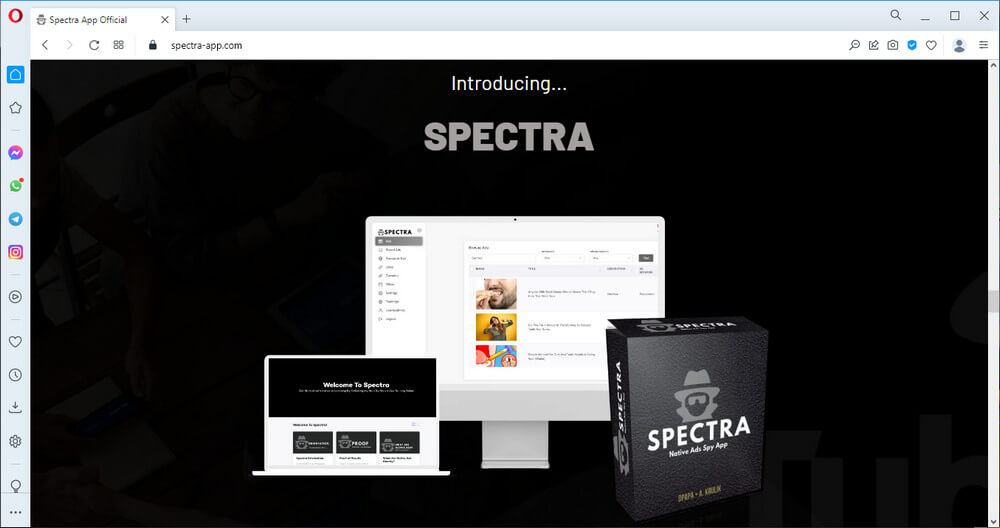 Program Name: Spectra
Website: https://useyourpassion.com/spectra (my affiliate link)
Price: $27 US funds, PLUS 3 upsells
Recommended? YES and NO, explained below, under My Take on Spectra
Rating:
---
Apparently, Demetris got with his software partner Alex Krulik, and explained what he needed to build this software… and the Spectra app was created.
And he claims this software eliminates guesswork, and discovers winning ads that your competition is running, from 12 popular Native Ads platforms, in less than 60 seconds.
Spectra, Demetris explains, does what nothing else does… spies on your competition in any niche!
Then he claims it delivers the exact ads, titles, landing pages, images and offers, while also revealing the exact Native Ad platforms to run these ads on and the ability to discover many other similar offers on hundreds of other affiliate platforms.
Demetris states that within minutes you can have your own lucrative DFY campaigns running for a massive ROI.
He goes on to explain that it doesn't matter if you're a complete beginner because first time users have been making profits in as little as 2 hours.
Apparently, this is also perfect if you're an experienced marketer looking to scale or open up additional income streams, because the system is said to include industry leading tracking and split testing tools that makes scaling push button simple.
Demetris then shows you how easy their software makes generating traffic, leads and commissions from absolute scratch.
He then goes inside his Clickbank account, sharing what appears to be his Clickbank results and then he takes you inside his Spectra software dashboard.
Demetris then begins running a campaign for you to see, and then he takes you through the different options down the left-hand side of the dashboard rather quickly, while explaining how he uses what he discovers.
He then claims that you too can generate high ticket commissions from multiple affiliate and CPA (cost per acquisition) platforms.
Demetris states that their premium training includes step-by-step instructions, and the secret formula for Native Ads that make it easy and fun.
Apparently, there's nothing technical to learn or figure out, as the software automates 99% of the process, and Demetris claims to walk you through the rest.
Right now, Demetris says that you can get a lifetime access for a one-time fee, but that you must hurry because soon the price will jump to a monthly subscription.
He also mentions that you are also getting several profit-boosting bonuses included with your license.
Demetris claims that they are so confident that you'll love Spectra that you're covered by their no-questions asked money back guarantee.
So, you're to test drive the Spectra app yourself for 30-days and if you don't like it, you can get your money back. He says it's that simple.
If you're ready for a real traffic solution where you pay pennies per click then grab your license [access] now while the one-time special price lasts.
---

How Spectra Actually Works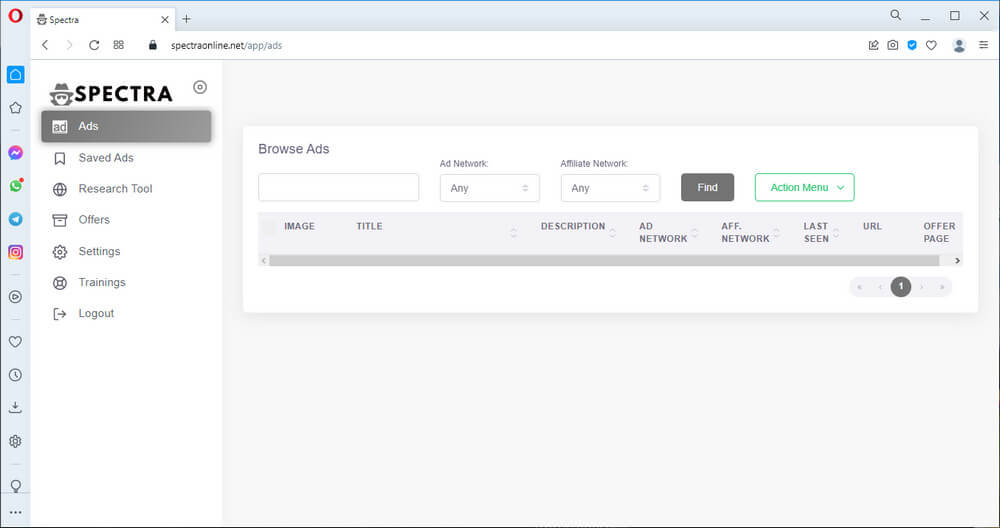 As you can see from the screen print above, the left-hand sidebar provides you with your access to each of the following areas inside the Spectra dashboard:
Ads – provide you with the ability to search for a list of ads


Saved Ads – those you've chosen to save for later use


Research Tool – to help you find ads to copy


Offers – that are available for you to search for similar offers that are available on other platforms


Settings – provides you with a textbox for your Clickbank Security Key


Training – Offers you a NOTICE on how to proceed to access the training and any upsells you may have purchased access to.

Below their notice, you will find a training video titled How to Get Access to Your Training and Upsells (05:04 minutes). Below this video is a link titled: Click Here to Get Spectra Training.


Logout – which is a link.
Once you have followed the instructions and been able to gain access to the training, there is a Spectra How to Get Started video (03:54 minutes) offered with printed instructions below the video that are well populated with screen prints, explaining the necessary steps to take in getting to use the software.
Once you've watched the video, you will discover that you need to click on the Memberships > Start Spectra Here option that is located at the top, right of the navigation bar, in order to access the training to all levels of Spectra that you purchased access to.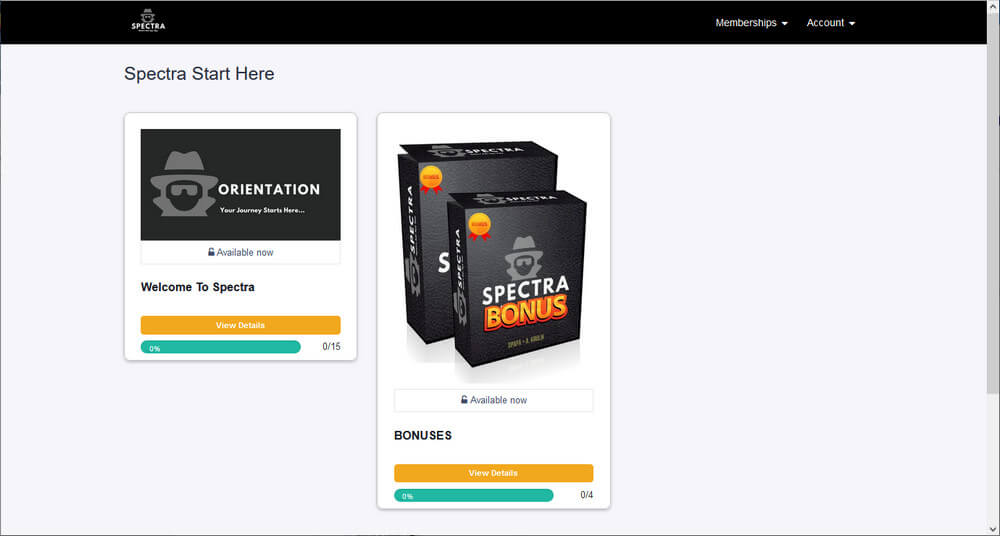 The basic training is listed as follows:
Spectra Orientation – video 1 (05:39 minutes), video 2 (11:48 minutes), and a Quick Start Guide in PDF format (16 pages).
Proof of Results – video 1 (04:54 minutes) + a screen print providing proof of results
What Are Native Ads Exactly – video 1 (08:52 minutes)
Affiliate Platforms – video 1 (06:44 minutes), plus printed instructions
How to Make Money with Spectra & Native – video 1 (08:14), video 2 (14:28 minutes)
Native Ad Platforms We will Be Using – video 1 (07:10 minutes), followed by notes and a 13 page, PDF document titled Resources
How to Find Offers to Promote – video 1 (11:20 minutes), followed by Notes
Landing Pages & DFY Templates – video 1 (03:52 minutes, followed by Notes with a link to Access Templates, with video 2 (23:09 minutes) and zip file titled DFY Advertorial Templates, part way down in the Notes.
Creating Your First Direct Linking Native Ads Campaign – video 1 (19:33 minutes), video 2 (21:29 minutes)
Create A Native Ads Campaign with a Landing Page – video 1 (19.38 minutes), with Notes
Create A Native Ads Campaign with 3rd Party Tracking – video 1 (23:10 minutes), followed by Notes
Create A Native Ads Campaign with Maxbounty – video 1 (22:51 minutes)
How to Scale With Native Ads – video 1 (08:43 minutes), video 2 (11:53 minutes), video 3 (41:12 minutes), among Notes
Spectra – Conclusion – The Truth – video 1 (06:33 minutes)
A Chance To Upgrade – Notes and links supplied for you to get any of the upsells you missed out on purchasing when buying Spectra.
PROS
The Spectra Dashboard does NOT kick you off the app when left idle, forcing you to sign back in again, and again, like so many other online apps are now doing to their users.
Demetris has introduced me to several new ad platforms that I will definitely be looking into beyond the training offered inside Spectra, as I have my local business that needs this type of advertising too.
Thankfully, in his training on tracking, Demetris is honest in his sharing of failed campaigns that he has run, where most instructors would hide this fact.
If you do decide to purchase Spectra, then PLEASE be sure you go through ALL of the training… especially Demetris' conclusion video, so that you become fully aware of what to expect.
CONS
Video training is NOT able to be downloaded.
Quite a few videos in the training are not high definition, so when you enlarge them in order to see what Demetris is demonstrating, you'll find they're very blurry on many scenes and some scenes of Demetris himself in the bottom right-hand corner literally freezes.
The training appears to have been rushed to create and has failed to actually take you step-by-step as Demetris promises. Too many times in his training, I could hear him say things like "woops, not like that but like this…" to the point of leaving me totally confused as to what he was doing and why.
Personally, I found Demetris' training a bit difficult to follow along with the first time through, so will definitely need to repeat watching the videos in hope of understanding better what he is sharing.
Demetris knows what he is doing but really does fail to slow down in his explaining the steps you need to take to accomplish what he is trying to explain that you need to take so that you can gain an advantage in using Spectra.
Unnecessary background noise is found throughout most of the training videos. I say "unnecessary" because there is an easy fix to eliminating all distracting background noises when you record videos.
You're shown how to setup a website with reviews to products that you've never purchased, using one click affiliate site that you'll need to purchase. And, in my opinion, this is never a good idea as it is a Black Hat tactic, and very risky to partake in, as it could easily end your good reputation online. So, I will not be following this step in their training.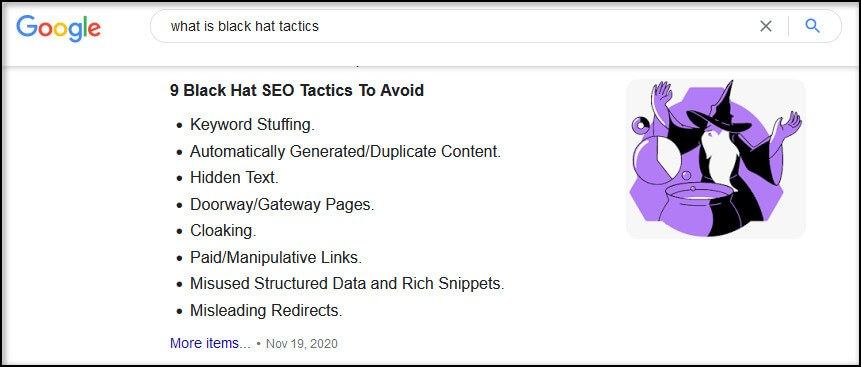 You are going to need nothing short of $100 US funds for running the ads that the training teaches you to run, and more like at least $1,000, if you're serious.
Be sure to pay strict attention to Demetris' training and you will see for yourself just how much money he has paid out while experimenting. Think most new internet marketers will be shocked.
To advise students to literally copy and paste other advertiser's content and images for your own use is beyond acceptable, as I'm sure Google (or the other advertiser's lawyers) will be putting a stop to those who infringe on other's copyrighted content.
Don't think pretending to be a doctor on landing pages Demetris teaches you to create, would be very ethically acceptable.
---

My Take on Spectra

Personally, I am disappointed with the quality of many of the videos inside the training of Spectra. I found the software app training especially sub-standard given that Demetris previously created a very good product.
To me, it appears that Demetris D-Papa, and Alex Krulik were in too big of a rush to release this app to the public, and in so doing, sacrificed quality.
In a nut shell…
For those of you with an unlimited budget to invest in experimenting with advertising, Spectra may be exactly what you've been looking for.
For newbies who are looking for a quick way to make money online, please: DO NOT PURCHASE Spectra, as the training will prove to you that this is not an easy or quick way to get rich.
Below is my video review of Spectra by Demetris D-Papa, and Alex Krulik


Summary
Personally, I did find an advantage to having purchased the basic access to Spectra, as this information will help me when advertising my new service that I'm offering to local businesses.
However, I will not be using it for affiliate marketing, but will take Demetris' advice going forward, to set up a landing page rather then simply sending links directly to the vendor's product that I am affiliate with.
If you're serious about wanting to learn how to create an online business, or you simply want to understand affiliate marketing better, it would be to your advantage to learn from scratch, from a group of like-minded individual business owners, rather than jumping into something like what Demetris is teaching in Spectra.
Should my suggestion of your learning to create your very own online business be of interest to you, then I have information to share with you about a great learning platform that I have been a member of since 2016.
You can start right now, today… for FREE!
You won't even be asked for a credit card.
Simply click here to gain access to my free guide and learn all about this platform before making your decision.
Hope to see you there,