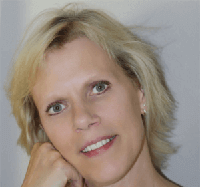 My mission here is to bring honest reviews, business ideas and yes, even lead generators to those who are wanting to know what others have experienced with products and/or services, in order to improve buying experiences for everyone.
Hey folks, my name is Trish and I operate a business of helping local businesses with their online presence.
From starting my very own publishing business in 1995, followed by learning to publish online in 1997, I now create and maintain websites for (mainly local) businesses.
The reason I created this website is to be able to offer you a means of truly being able to earn money, be it online or offline. To do this, I am going to share my personal experiences with you (whenever I can), and in what I have discovered over my years through "trial and error" experiments.
Steve Jobs says it even better than I can…
It is my passion to prevent you from losing your hard-earned money, by checking out offers that sound too good to be true, and then sharing what I discover in my reviews published here.
Even $10 can be too much money to lose for many individuals in other countries whose income does not even come close to those of us in North America.
Would also like to ask that you feel free to speak up about any of the content that grabs your attention within my website.
And yes, I enjoy talking about ideas for making money (especially online), so if you have ANYTHING interesting that you would love to share …or… any opinions on any of my posts that I have created on my website here, please do say so by commenting below that post. Looking forward to receiving your feedback.
If you ever need help regarding an idea on making money, especially one that uses your passion… I hope you will feel free to contact me.
All you need to do is leave a comment below any one of my posts, and then make sure to come back to my website regularly because I intend to be adding more information on ideas for earning money that I come across… and, of course, that I am sure you would benefit from learning about such opportunities.
Wishing you all the best with your chosen idea for making money, and thank YOU for dropping by.
Cheers,
Trish
Founder of Use Your Passion