This AI-powered app that claims to remove background noise and echo from meetings leaving only human voice, appears to only have 4 employees, one board member Ben Yu, and a Co-Founder & CEO Davit Baghdasaryan.
In early November this year, during a webinar that I attended about creating videos, one of the attendees asked if anyone at the webinar suffered with a lot of background noise, and if so, what you do about that in your videos.
After noticing that no one offered any suggestion, I stepped forward explaining that my office faces a major artery in my city.
So, I always wait until very early in the morning on a Monday or Wednesday, as that is when the traffic is lighter than other days of the week.
What I didn't say was that my webcam picks up this terrible "hmmmmm" noise ta'boot… even though the webcam that died recently was the same brand, and it was perfect, but not this one, nor the first replacement!
I bought a second webcam from a different source, but of the same make, thinking maybe the store I purchased the first replacement from had a less quality webcam. You know… selling seconds, even though the webcam was not labeled that way at the point of sale.
But alas that was NOT the case.
The second one has less background noise… well, maybe just different but is still worse than my original webcam was. PLUS, I moved the first webcam replacement to another computer, in another room and it works FINE, go figure.
Getting back to the chat I was having in that webinar… I let the member know that due to the terrible background noise, after creating my videos, I had to learn to separate the audio from my video, save the audio file, and edit the audio file using Audacity.
The following video shows you how I began my editing of EVERY audio file.
Edit Your Audio Like a Pro Using Audacity
Even learned out to remove my "ahhhs" and "nzzzs", as well as any oops that were made while recording my videos (second or third tries). And believe me, some of my videos required a LOT of editing.
Once the audio was fully edited, I then had to go back into my video editing software and add the newly edited audio file in place of the original audio file and save the video so that I could begin actually editing the video.
Well, I learned at this webinar that I should have simply held back in offering all what I deemed to be good advice.
The host had a WAY better suggestion that he left on screen for only a few short seconds, saying to that member who asked, to try this, though he'd never used it.
Apparently he had heard that it works great… and soon after that the webinar was over.
I couldn't grab the name of that software fast enough.
Knowing how a simple search SHOULD reveal the website that I saw the host suggest, I kept search and searching the internet until… FINALLY, I asked the right question in Google, and Krisp was offered in my search result.
When I clicked on the link, YES! That was the site I saw on the screen for only a few seconds.
And… WOW, look at that will you… they even have a FREE offer!
So, for those of you who only have one or maybe two videos to create… well, you could technically create your videos, FREE OF BACKGROUND NOISE… for FREE!
Use Krisp to Have Professional Online Meetings Without Noise
Yes, this software clearly states it is made to remove background noise from video chat software… so, why wouldn't it work for recording videos, right?
Well, it does work for recording videos. Leastwise, it does for me.
My preferred software for creating most of my videos (as I've used my video camera for a few) at this point in time, is FastStone Capture software.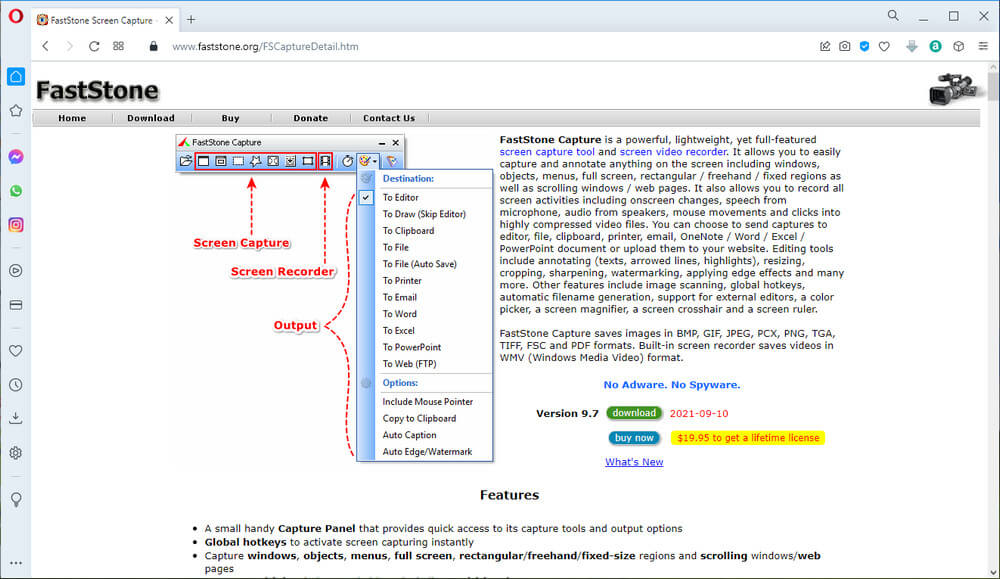 All I had to do was add Krisp to this software, and POOF! No more background noise.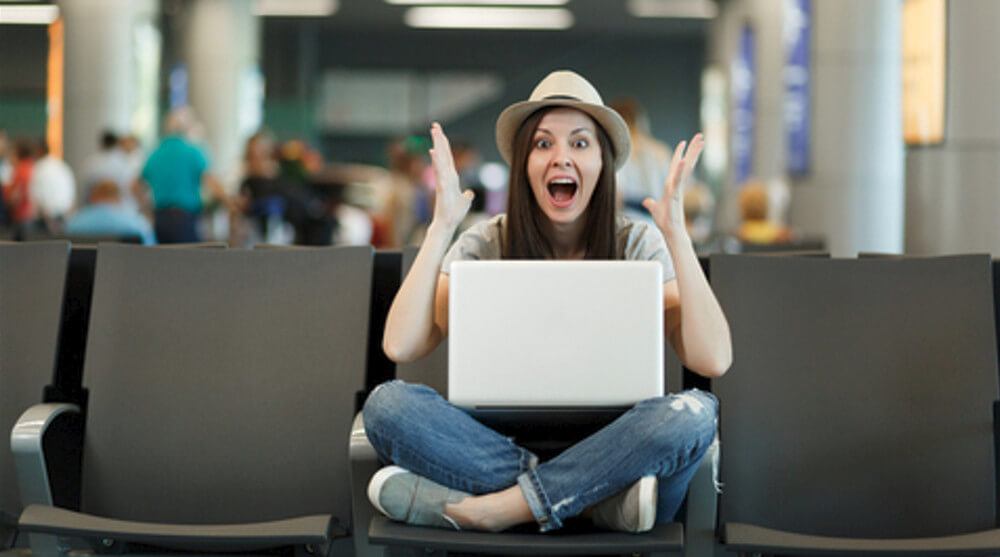 Now, my videos can be recorded whatever time of day that I want to do them.
No more missing sleep when creating my videos with my computer software, in the wee hours of the morning.
No more hours of editing audio files right after recording my videos.
No more need of reconnecting the audio files to the video, in order to edit the video.
This Krisp AI software app is now saving me anywhere from 4 to 6 hours of work PER video! Woot-woot!
Not only that but I've been in Zoom meetings mid-day and have had to mute myself in order to stop the noisy vehicles (like motorcycles) that speed by, just outside my office door, interrupting the meeting.
That too will be a "thing of the past" with Krisp now installed on my computer.
Hey, and check out the pricing on this awesome software!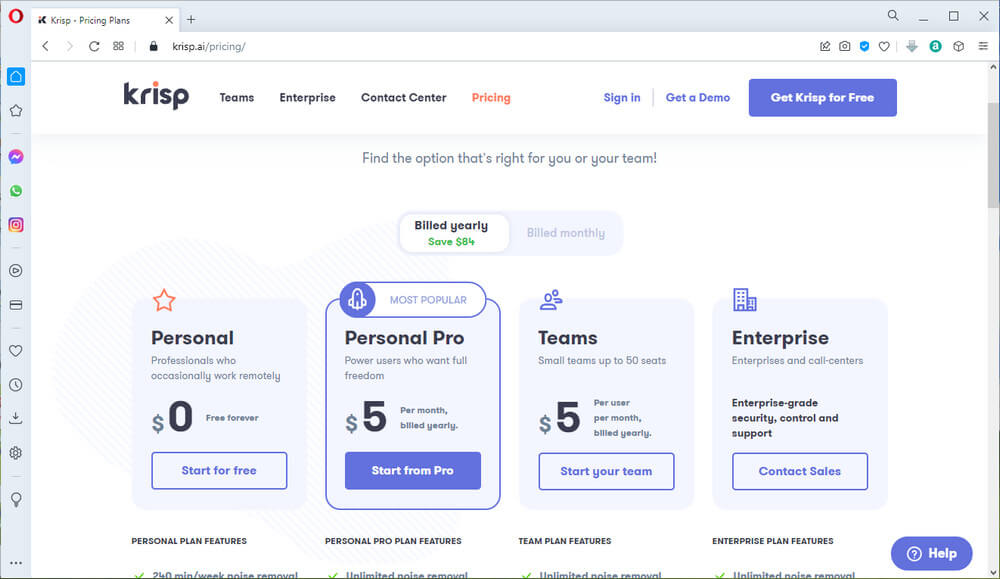 Naturally, I'll be going to buy the Personal Pro version, as it is my intention to support awesome software like this that saves me HOURS of work.
And Krisp only costs $5 monthly when paid yearly. Well, who could resist that savings… RIGHT?!
This software:
Removes background noises
Delivers HD voice quality
Stops your voice from echoing off walls of empty rooms
Performs all audio processing locally, meaning your audio NEVER leaves your device
Prevents noisy distractions when on team calls
All you have to do is select "Krip Camera" in your meeting app and set your desired background from Krisp.
Or, in my case, select "Krisp Microphone" in your video recording app… each and EVERY time you want to use it.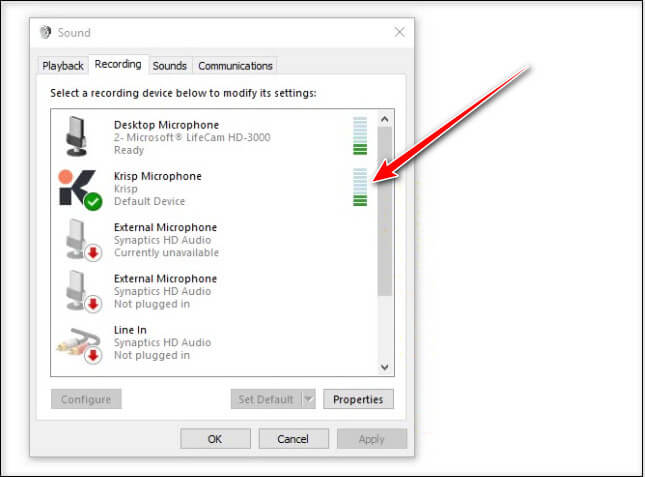 This took me a bit to figure out, but I finally got it to work with the FastStone Capture's video recording option. However, I have to reset it each and every time.
If I try recording with JUST Krisp set at default from my previous use, then I get NO audio. I have to reset my Desktop Microphone as Default and then change it back to the Krip Microphone, and VOILA! It'll work again.
Not sure why this happens, so if you have any suggestions, please leave them in a comment below, so we can discuss this further.
Below is my video review of Krisp
I truly hope that my article here has answered the question: "does Krisp really make me sound clear", making it easier for you to make your decision to try this software out.
Should you decide to try this app out for yourself, simply click on my affiliate link here to get one month of FREE use of Krisp, the best noise cancelling app.
After all, you really have NOTHING to lose, it's FREE to try.
Great Apps Save Time,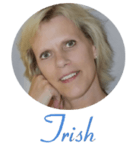 PS: Just discovered that in order to not let the clock run out on your FREE use of Krisp, once you have completed your assigned task, you will need to make sure it is NOT set as default in the software that you used it in.
Apparently, even though the Krisp microphone in my software was NOT functioning properly (you know, where I have already stated that I need to reset my desktop microphone back to the default and then reset Krisp as the default in order to have my audio again), the timer apparently was still running.
Though I am using a paid version of Krisp, so this does NOT hurt my usage, I thought it only fair to come back here and update my review for those of you who prefer to continue using Krisp for FREE.