The gentleman introduces himself as Greg Z., and he states that smart small business owners know that they must be online if they want to survive, but they don't have the time to learn digital marketing… and that, Greg says, is where you come in.
However, Greg says, there is a big problem to consider. There are lots of online marketing companies selling to your [potential] prospects, making them already skeptical.
Greg goes on to say that he gets phone calls from people day in and day out about SEO companies wanting to rank his website on the top 10 in Google. He says, so who does he trust?
He claims that it is easy to see why many businesses may already have a terrible perception about online marketers.
Then Greg says, so how do you warm business owners up to come to you instead?
He goes on to say that if you hate selling services to small businesses, or you get a big fat "NO!" every time, this method he has to share with you will show you how to get more businesses saying "YES!" instead.
My review covers the following:
What is Work With Greg Z?
How Work With Greg Z Actually Works
Is Work With Greg Z Worth Buying?
Make Money Online with No Hassles
See My #1 Recommended Way of Making Money Online:


What is Work With Greg Z?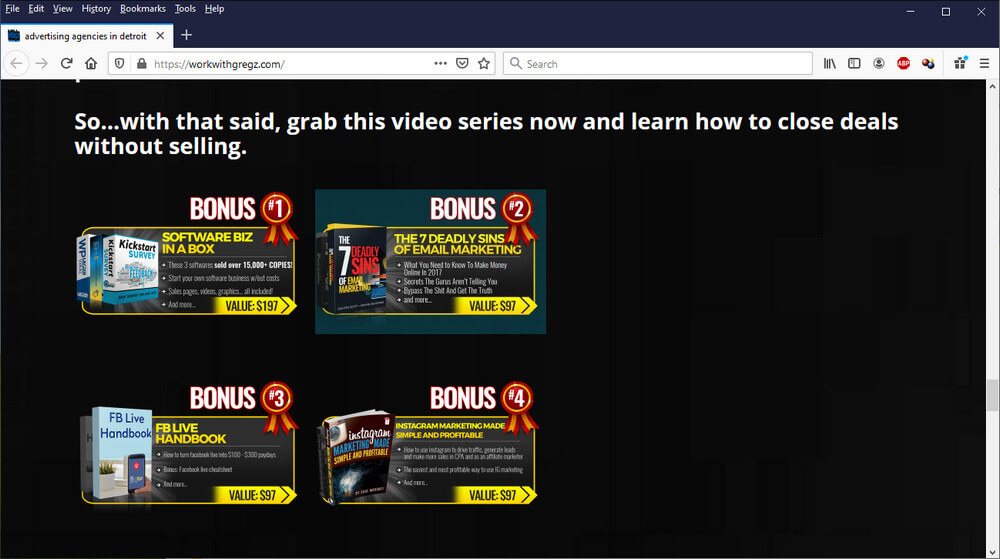 Program Name: Work With Greg Z
Website: https://workwithgregz.com/
Price: $7 US funds + upsells
Recommended? NO
Rating:
---
Greg Z. offers you a video overview of the following:
Video 1: Introduction – going over everything from a bird's eye view
Video 2: Objections – showing you how to close, even if they tell you no
Video 3: Three Things They Want – the must-have services you need to have for your agency in your business
Video 4: The Method – showing you how to close clients without even selling
Video 5: Method Expanded – Greg claims that they really deep dive into this method, and really streamline everything
Video 6: Go Narrow – Greg claims that in the video training they really go in depth on how to really narrow things down properly
Video 7: Traffic Software Training – Greg claims that you get software that helps you get more clients and business with SMS and email
After which he says, "let's take a look at the software demo."
The two-minutes of the demo in his video showed the dashboard view of a software that he did not mention the name of.
Then Greg suggests that you grab his video serious plus the traffic software now and learn how to close deals without selling.
---

How Work With Greg Z Actually Works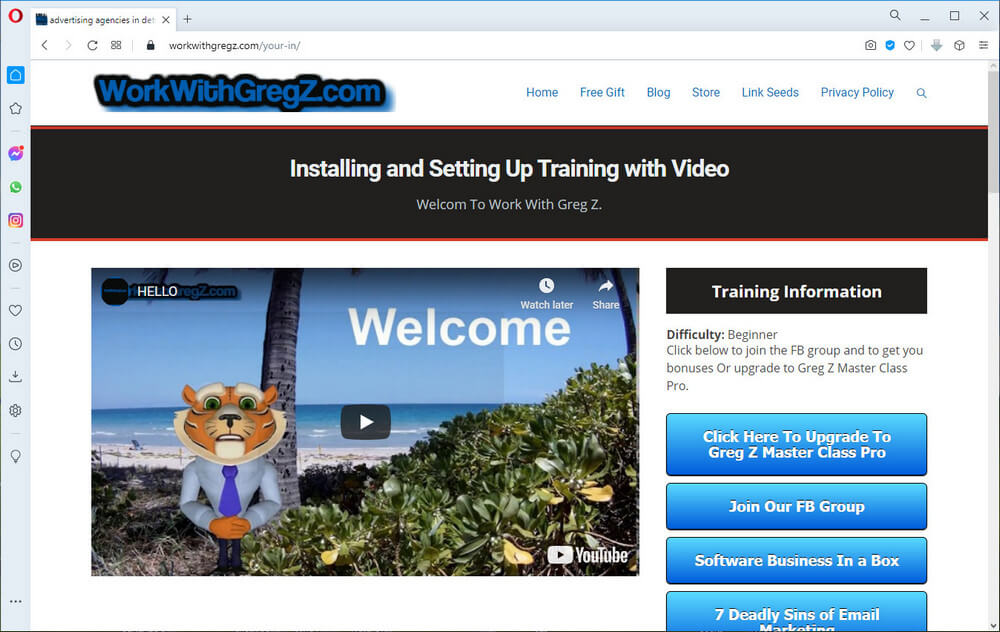 Once you have signed in, you can watched Greg's Welcome video – 1 minute 23 seconds
Then proceeded below that, with the training videos, and here is what I concluded from those videos.
Video 1 – Titled Mindset – 4 minutes 50 seconds. The unknown male narrator never did introduce himself, but definitely is not Greg, as their voices are quite different.
The actual video starts 2 minutes 50 seconds in, after the narrator provides you with a brief description as to what you can expect in the other 5 videos.
Video 2 – Titled Objections – 8 minutes 5 seconds. Training given by the same unnamed narrator, who discusses some objections that you might be faced with when approaching local business owners.
Then, he suggests that you should offer the business owner with a quality suggestion that they could use to help them with THEIR potential customers.
Video 3 – Not titled – 5 minutes 24 seconds. Same narrator briefly discusses leads, sales and profit (ROI).
Video 4 – Not titled – 22 minutes 59 seconds. Same narrator discusses how to get clients and increase your conversion rate with an email template that he provides for you to use.
He then walks you through a mock recording about a poorly laid out website for a group of dentists, offering suggestions that could be offered the website owner.
Video 5 – Not titled – 8 minutes 26 seconds. The male narrator talks about the screen recorder and video editing software that you will need, as well as a quality microphone.
Video 6 – Not titled – 5 minutes 27 seconds. The narrator talks about going narrow, meaning selecting a specific niche to work with and sticking with that niche, instead of jumping around trying to cover all different types of local businesses.
Video 7 – No other title – 20 minutes 54 seconds. Greg Z. talks about the software he offers links to, which he explains are his affiliate links, and these would need to purchase in order to be able to use.
In the Tools sections – you will find the affiliate links to Greg's recommended SMS Tool, Lead Professional Package, Lead Business Package, and Linked Helper. The links appear to all be still active.
Now for his Bonuses
Greg's Facebook Group has not been updated since September 6, and has only 2 posts and one member.
The Software Business In A Box
Cliks Resellers – you're given 4 links in which to down load the necessary files if you would like to resell this software. Below those linked files, Create Personal License is provided.
Once filled in and the Sign-Up button pushed, you will get the following: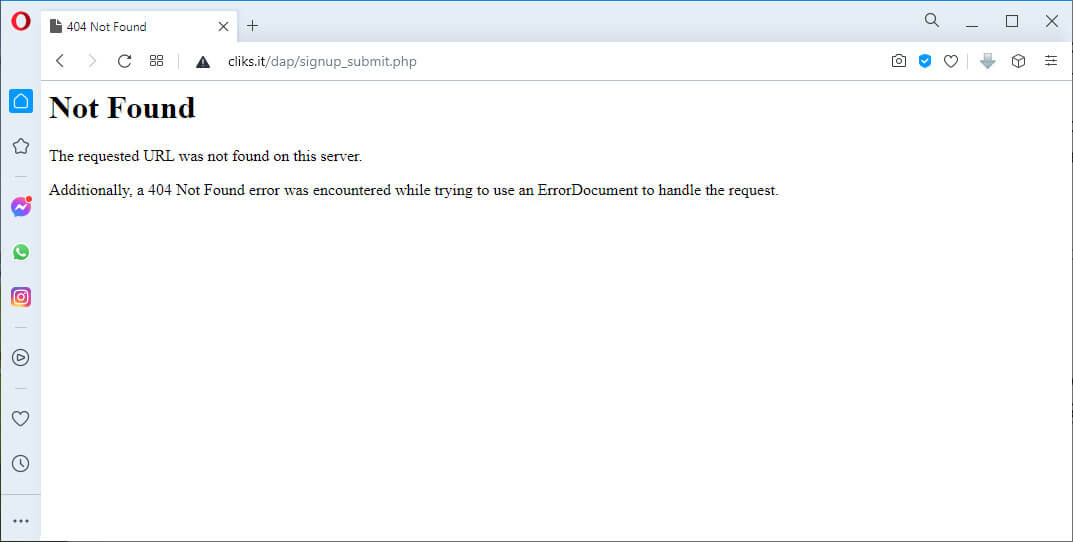 Kickstart Resellers – you're provided with 4 different links to download the necessary files should you decide to become a reseller of this software.
Below these links, you are also provided with an option to Create Personal License that once completed and the Sign-Up button clicked on, sends you to a warning page.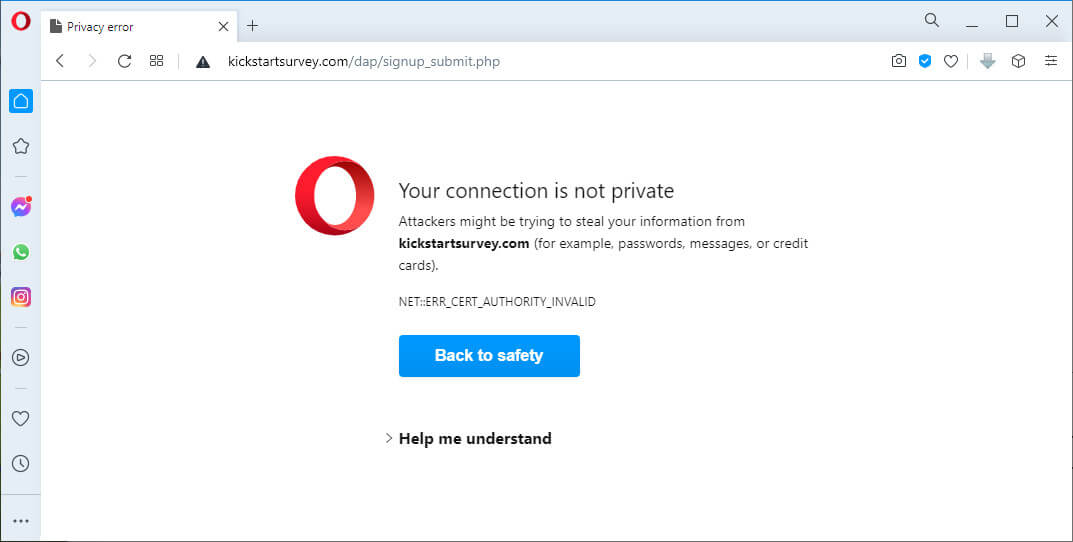 Leadin Resellers – where, once again, you are provided with 4 files that you can download should you like to offer this software for sale.
And, below those links is an unlabeled field that appears though it could be the Create Personal License, and once filled in and that Sign-Up button clicked on, sends you to… a site that is now up for sale and this site is obviously No Longer in Business.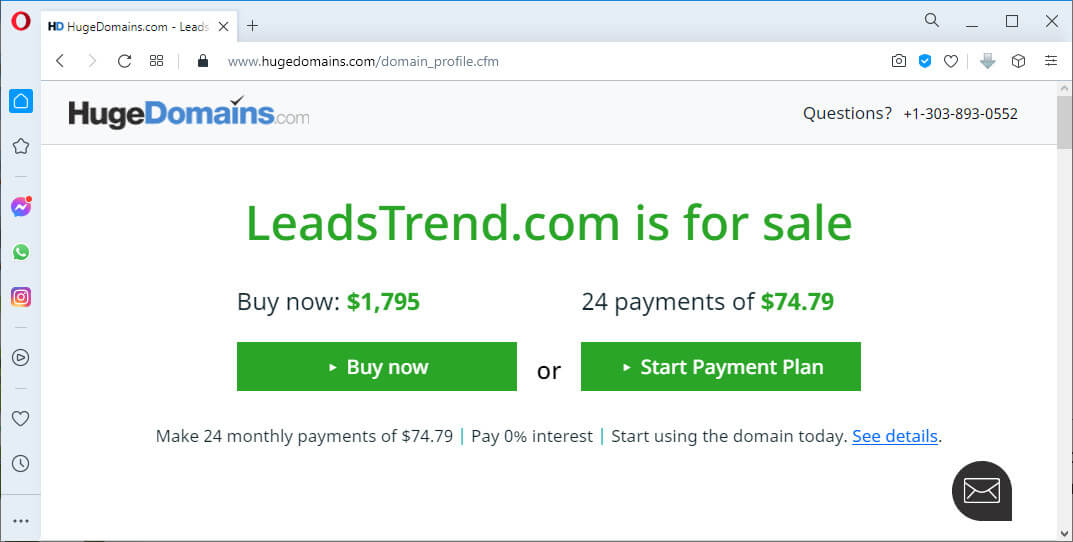 The 7 Deadly Sins of Email Marketing is a 23 minute 2 second video with Dalton (who enjoys swearing with that four-lettered word, a LOT!) and another fella who discuss the 7 sins… which have been discussed in several webinars, in posts, etc., online that you can access for free.
FB Live Handbook is a 12-page PDF report, published by Ray Lane and Saul Maraney. The ONLY 2 links in this PDF file will lead your browser to dead links, leading me to believe that this report is too far out of date to be of any value.
Instagram Marketing Made Simple – is actually titled Instagram Marketing Made Simple and Profitable by Saul Maraney and is an 87-page PDF eBook (though on page 4 the author clearly calls this a report).
And the author's link to his website is now dead, leading me to believe the information is also too old in this eBook, to be of any value.
---

Is Work With Greg Z Worth Buying?

After reviewing Work With Greg Z, I canNOT recommend this product due to the many dead links (making this product look totally unattended) and the few tidbits of information that were offered.
And especially because these were labeled as his beginner's training, yet were far too few. You won't want to waste your money or your time.
To me, this entire "gig" appears to be a way of his gaining affiliate payments from your purchasing any of the software "Tools" that he recommends.
---

Make Money Online with No Hassles
If you are ready to learn how to make money online with no hassles, then you will surely be surprised with what I have to share with you here.
You can sign up as a member for FREE, and you will NOT even be asked for a credit card either.
And, so that you know right here, I have been a member of this training platform since 2016, so I can definitely speak to you about this option, from experience.
During your first 7 days as a FREE member, you will have FREE access to the first 10 lessons from 2 different types of trainings… and, I recommend that you choose the basic training.
While you are taking the training, you will be allowed to create a website for FREE (as you are following the training). And, your FREE website comes with a FREE SSL certificate too (HTTPS instead of HTTP).
The SSL certificate will make your website more user-friendly to those using mobile devices.
This way too, your website will have a better chance of appearing higher in Google rankings, simply because protecting THEIR searchers is first on Google's mind, when choosing whose site ranks best.

This training platform will provide you with all of the necessary tools that you will need in order to create your business so that you can make money online without hassles, as these are part and parcel of your membership.
Do not get me wrong, this training platform is NOT a get rich quick scheme.
You can learn to create a winning online business from the best training platform that is well-known for providing world-class training.
But, it is up to you to stick with the training and do the required work necessary in building you brand new, online business from scratch.
The members on this platform work together daily, helping each other out whenever there are issues that need to be addressed.
As a free member, you can ask questions on the forum and you will receive many helpful tips, I'm sure.
This platform is like no other learning platform online today. So, you won't want to miss out becoming a member.
Remember, you can sign up as a FREE member right now and take the FREE training lessons so that you can learn for yourself just how priceless this platform is!
So, of you are ready to learn more about this platform, simply click here for my free guide.
GET my FREE guide NOW!

Do hope this review, is Work With Greg Z. worth buying helped you avoid wasting your time and money.
Should you have any questions that were not addressed on this product here, please feel free to leave me a comment below and I will respond promptly.
Learning Made Enjoyable,