Jono Armstrong and Ashley Parry are the vendors of Latitude.
In their cleverly composed landing page video, Armstrong tells Perry that in order to unlock the financial powers of NTFs, you need to align 3 images, and they're making people overnight millionaires.
Armstrong says that it's so confused and frustrating with all these different ways to hopefully make money online.
He goes on to say that you want something current that actually works.
Then he asks, "Well, where do you look?"
Your heart races in anticipation when you think that you've finally found the right guru to follow, claims Armstrong, and he adds that it's an amazing feeling.
Then Armstrong says that it's happened again. He claims that you've been led into another trap by the gurus, oh the sorrow.
Then Parry comes in explaining that they're called NFTs, and they come from the year 2021, and it's making ordinary people literally overnight millionaires.
Then Armstrong come on again, claiming that this is a bit awkward, but it looks like you've finally making some progress.
Latitude allows you to tap into the newest instant wealth revolution of 2021, claims Armstrong.
And, he adds that NFTs are making regular people build money, and countless millionaires right now.
Parry claims that this is so easy. Then Armstrong claims that you don't need to be an artist.
And in fact, he says that if you can draw something like a stick drawing (screen print of that drawing shown below) with your left hand, you can make money.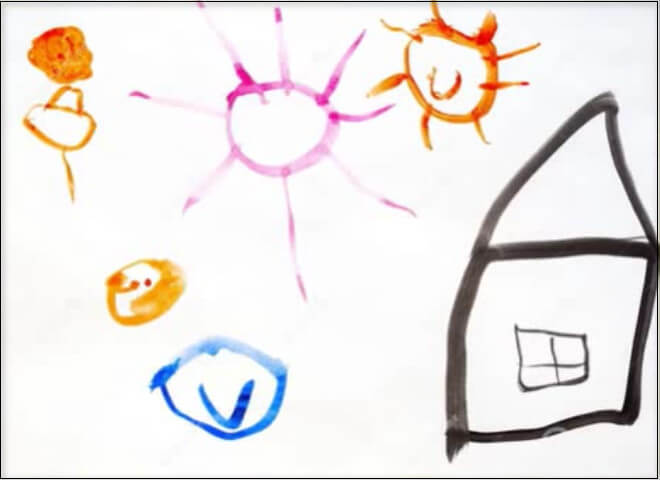 He then claims that you can even use other people's art to make money, using their free secret software.
Armstrong explains that the entire system has been created by William, a 12-year-old kid, and you can see his case study on their landing page.
He says that if a 12-year-old kid can do this, what's stopping you.
Parry comes back in claiming that it takes literally 5 minutes to get every thing into place and start earning, which makes it the perfect job replacing side hustle.
My review of Latitude will cover the following:
If You Don't Want to Waste Anymore of Your Time on Scams,
See My #1 Recommended Way of Making Money Online:


What is Latitude?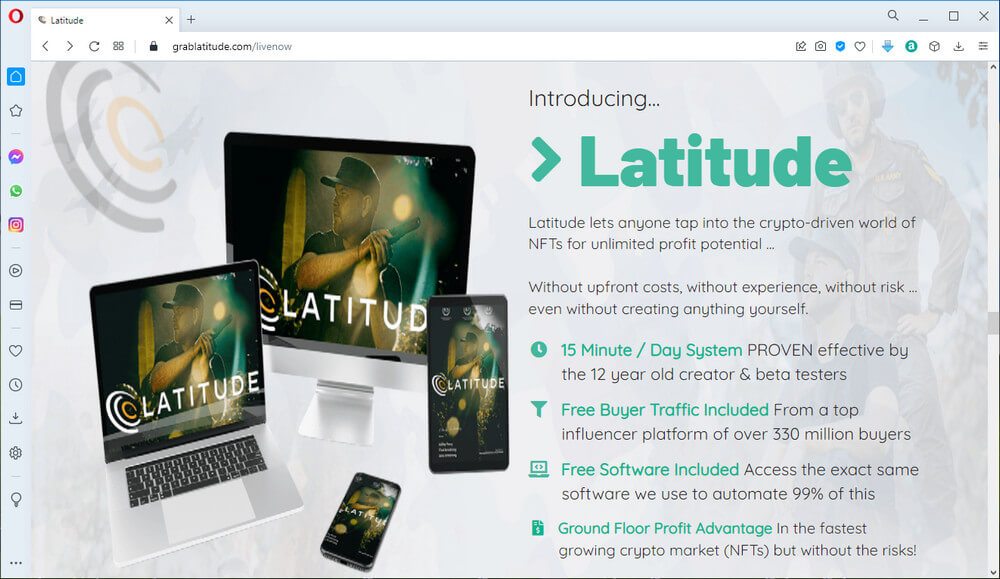 Program Name: Latitude
Website: https://grablatitude.com/livenow
Price: $12.95 US funds + 1 Downsell and 5 Upsells
Recommended? NO
Rating:
---
Jono Armstrong and Ashley Parry take turns letting you know what all you get inside what they deem is their informational training course they call Latitude.
Armstrong states that the Latitude blue print shows you step-by-step, how to get up and running as fast as humanly possible.
Parry says that Latitude is on a dime sale so if you come back later, it will cost you more money, so act right now and grab your copy.
Armstrong states that after this 5-day launch, Latitude will be selling evergreen for $97. He claims that it also comes with a risk-free, 30-day money back guarantee so, you've got nothing to lose.
Their promise is that it takes just 3 steps and no online marketing is required.
Step 1: Unlock the Latitude blueprint.
Step 2: Activate the software and included free traffic with over 300 million qualified buyers.
Step 3: Sit back and watch buyers find you.
Claims are made that 12-year-old William shows you how to make $1000s in weekly profits that requires zero online marketing skills or experience.
They say that this is:
Hotter than crypto and risk free
Easier than copy and paste
More profitable than affiliate marketing
No list or social following needed
100% free software
Zero upfront costs or monthly fees
Unlimited profit potential
15 minutes or less per day
What they claim they have with Latitude is:
Not any kind of traditional online marketing
Not a rehashed version of something that's been around for years
Not saturated at all – in fact there's zero competition the way they do it
Apparently, it's:
100% fresh and fun
So simple, it's literally child's play
Ridiculously profitable for them and anyone who's tried it
Completely new
Shockingly easy
They claim that it's the fastest way to make money in 2021.
---

How Latitude Actually Works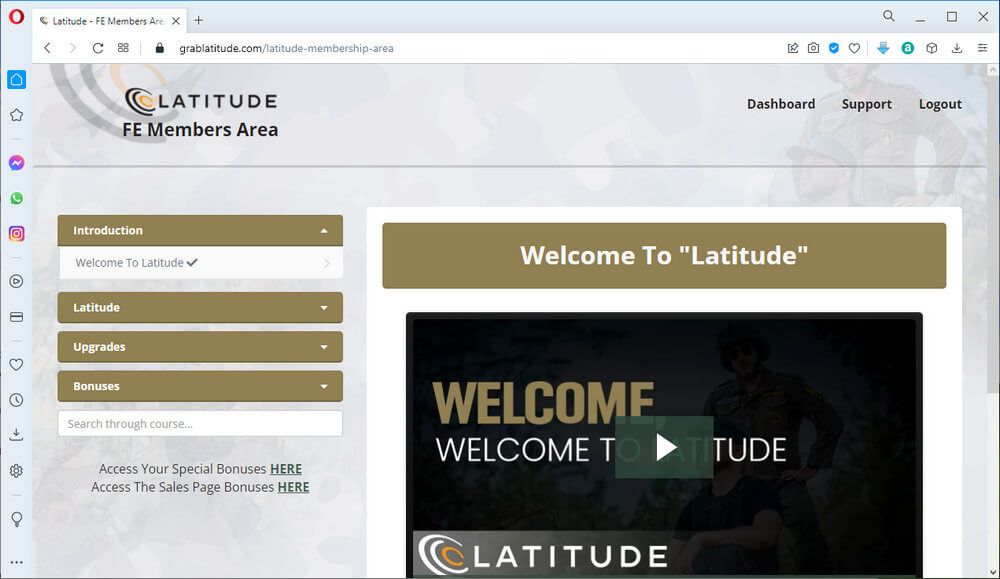 What is NFT Short For?
Answer: Non-Fungible Token
Fungible stands for "law", according to the Oxford Dictionary.

Introduction
Welcome to Latitude video (03:04 minutes) – Jono Armstrong welcomes you in this video.
Below this video is a button link titled Watch The Live Training Call Here – next training available Wednesday, Jun 1, 2022 7:00 PM – 8:00 PM EDT
Latitude
Overview *START HERE* video (07:57 minutes) – Ashley Parry provides a quick overview of the topic of the training.
Welcome From William video (01:40 minutes) – provides you with an overview of the course.
Below this video is a button link titled Subscribe to Williams YouTube Channel Here
MetaMask Account Setup video (05:43 minutes) [this video is poorly recorded]
Below this video is a button link titled Get MetaMask Here
How To Access Your OpenSea & MetaMask Accounts video (01:46)
OpenSea Profile Customization video (01:14 minutes)
How To Create A Collection video (04:17 minutes)
Below this video are the following:
Free vector software to create items: Button link #1, Click Here To Access Inkscape
Free pixels software to create items: Button link #2, Click Here To Access Pixie Engine
Create NFTs out of up to 3 Pictures and this AI: Button link #3, Click Here To Access Night Cafe
Adding An Item video (03:03 minutes) – you're told that you will need to purchase the advanced training to be shown more steps regarding your collection.
Below this video is a button link titled, Access The Advanced Training Here
along with the following notice:
(Advanced Training a.k.a Latitude DELUXE
is a Paid Upgrade)
If you've already purchased the DELUXE version, you can access it via your Warrior Plus account.
How To Add Ethereum To Your MetaMask video (04:46 minutes) – you're warned that if you are not really careful your account could get hacked and you could lose all of your money.
And, when transferring money back to your account, you're told that it could take up to a day before it happens.
Below this video is the following:
Here are other options to use instead of MetaMask:
This Is What I Use: Button link #1, Kraken
Decent All Round Option: Button link, #2 Coinbase
Bank Wire Possible With This One: Button link, #3 Sinergy
Just Search For Your Country: Button link, #4 Ethereum.org
How To List An Item For Sale video (07:06 minutes) you're informed that you need to spend more money when following this training, as you will also be charged for all transactions.
You're also told that you will need to advanced training to continue.
Below this video is a button link titled, Click Here To Access The Advanced Training
along with the following notice:
(Advanced Training a.k.a Latitude DELUXE
is a Paid Upgrade)
If you've already purchased the DELUXE version, you can access it via your Warrior Plus account.
Traffic Source – Discord video (06:28 minutes) William recommends you use the APP rather than downloading as a Chrome addon.
Below this video are the following:
Button link #1, Access the Elite Insiders Club Here
Button link #2, Download Discord For Mac/PC Here
Button link #3, Download for Android Here
Button link #4, Download for iPhone Here
Traffic Source – Twitter video (02:52 minutes)
Below this video is the following note:
Use these search terms to find posts to comment on to get free traffic and buyers:
show nft
share nft
drop nft
show nft collection
drop your nft link
buy nft
nft to buy
Security video (04:31 minutes) William warns that many members get hacked and lose thousands and thousands. He provides you with security tips.
Upgrades
Upgrade 1 ($47) – "Latitude PRO"
Upgrade 2 ($197) – "Elite Insiders Club"
Upgrade 3 ($67) – "Latitude DELUXE"
Upgrade 4 ($197) – "Unlimited Traffic"
Upgrade 5 ($67) – "Ultra Reseller Rights Bundle"
Bonuses
Access Bonuses
Free Traffic From YouTube
Button link #1, Access Here Now! – dead link (see screen print under CONS)
0 to $100 in 24 Hours
Button link #2, Access Here Now!
Vanquish
Button link #3, Access Here Now!
Fuego Breakout
Button link #4, Access Here Now!
Access Your Special Bonuses HERE – affiliate links to other vendor's products
Access The Sales Page Bonuses HERE – Google doc with links to the Bonuses listed above, and the first link is still dead.
PROS
William is excellent at providing training and he appears to have included a lot of helpful tips within his videos.
CONS
You are told that you NEED to purchase the upsells if you want to know more about how to use this free software. The basic package does not provide full training.
You're told this Latitude is "Hotter than crypto & risk free"… and that you need "no list or social following needed".
Yet, William clearly warns his students in his training as to the risk of having your site easily hacked (not so risk free), and he shows you how to make your sales known using Twitter.
If you have no social following then you will have no means of marketing online "free".
The very first BONUS listed, titled Free Traffic From YouTube is a broken link.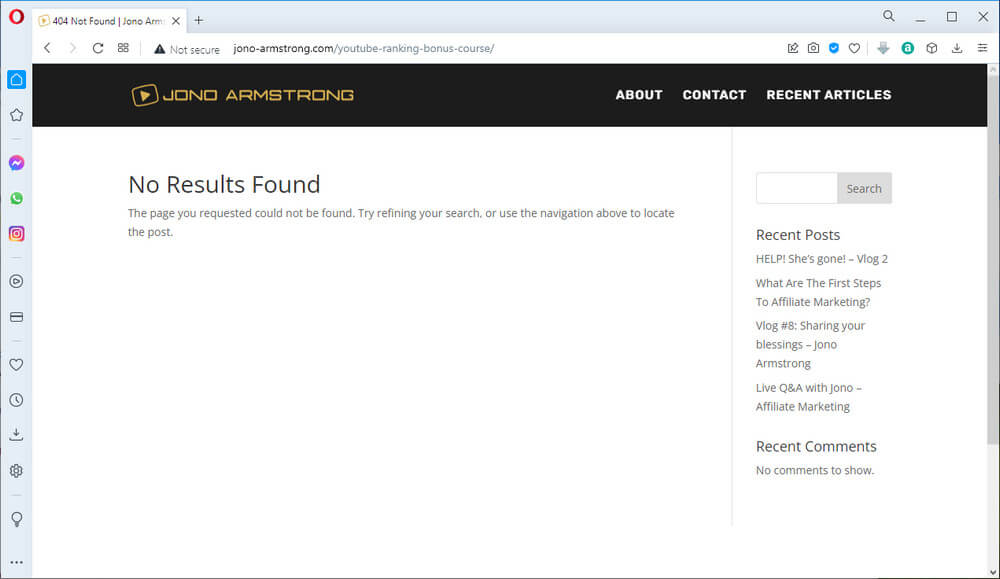 Be sure that you search Twitter for the following: "hacked meta mask", without the quotation marks, of course, and read through those many posts of members who've lost all of their money from MetaMask.
Then tell me if you still think that their claim that this is "risk free" is an exaggeration or not. Though yes, it MIGHT be hotter than crypto.
There are other stories not so readily found, like this one: https://news.artnet.com/market/kramer-nft-theft-turned-nft-2056489
And for the sake of telling BOTH sides in being fully transparent about what I have discovered, I offer you the following: https://www.insidehook.com/article/news-opinion/22-mens-lifestyle-predictions-2022 5th paragraph, second sentence, is as follows:
You may not have time for NFTs and DeFi and TikTok and the metaverse, but by this time next year, or perhaps the year after that, their slow creep into our American lives is inevitable.
And lastly, I feel certain that NFTs will be deemed as yet another pyramid scheme.
---

My Take on Latitude

12-year-old William is greatly admired by me. He has taken great effort to produce great training, proving he is knowledgeable and very confident as an instructor.
However, the actual thought that online trading of NFTs (non-fungible token) is safer than banking makes me shiver, wondering how many newbies will lose a LOT of money.
Online banking appears to be a whole lot more reliable and secure than what I witnessed through the training of Latitude.
For example, try searching Twitter for "online banking hacked" (again, without the quotation marks) and you'll NOT find anyone screaming that their bank account has been hacked and stripped of all their money.
Is Latitude easy laptop income without online marketing?
Not really as you will still need to SELL in order to profit. And I certainly wouldn't want to gamble at making money like this. Therefore, I do NOT recommend Latitude.
Below is my video review of Latitude by Jono Armstrong and Ashley Parry.


Summary
Sorry to be the one to burst your balloon if you are still dreaming of instant riches, but there is NO magical method that will have you making money online within an instant. Life doesn't work that way.
However, if you want to learn how to make money online the right way, I would like to introduce you to a learning platform where you can learn to build a solid business from the ground, up.
Like a home, a business needs a solid foundation in order to survive future storms, and this learning platform can show you how to do just that.
In fact, you can start immediately for FREE, and you won't even be asked for a credit card!
If you're interested in learning more about this platform that I have been a member of since 2016, then get my free guide here and I'll tell you all about it.

This learning platform includes all of the necessary tools you'll need in starting your very own online business that you can run as a side hustle or full time, whichever you prefer.
You will find like-minded professionals on this platform that are working together and ready to help you succeed in your chosen business too.
Someone is always available 24/7 to answer any questions that you might have.
When you start your free membership, you will have FREE access to the first 10 lessons FREE of charge for 7 whole days.
The owners of this platform want you to see for yourself that the training certainly is world-class quality training, to say the least.
So, what are you waiting for?

Looking forward to seeing you on the inside!
Should you have any question(s) regarding is Latitude easy laptop income without online marketing, please do leave them in a comment below so that we can discuss this further.
Gambling is Never Advisable,