Mark Foster is quick to congratulate those who arrive on his landing page, and claims that you are one of the lucky few who have the chance to watch his short video (just over 20 minutes in length) before he takes it down. That statement alone was enough to make me doubt this offer straight away.
Foster goes on to claim this is something brand new that I have never seen or heard before. Then he asks "Would you like to supplement your income up to $30,000 per month in just 30 minutes per day?"
Come on, surely people are not lame enough to believe that by working so little you could earn so much money. If that were the case, there would be a LOT of wealthy people in our world, don't you think?
He claims it is not only possible but easy to do if you know how.
This review will be covered in the following segments:
If You Are Tired of Wasting Your Time and Money on Scams…
See My #1 Recommended Way of Making Money Online:

What is Smart Money?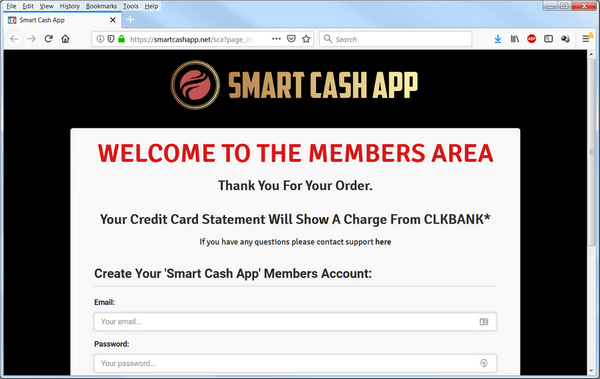 Program Name: Smart Money
Website: https://smartmoney.click/
Price: $37 US funds + 1 upsell + 2 downsells
Recommended? NO
Rating:
---
Foster states that he started blogging about a topic he thought would be relatable, only to fail miserably. He claims that he made money with this idea he wants to share with us on his first day, and more the second day. Then he claims that he started earning over $3,000 a month.
That's when he found another completely different opportunity and it paid as well. And, he says that he could do both at the same time, virtually doubling his monthly income and not his workload. Then he states these are both Smart Money methods.
He goes on to claim that he doesn't need an education, nothing fancy or technical… just a way to get online, and no money that you need to invest to get started.
Then he changes his tune a bit by stating that if you put in lots of time and stay focused solely on this that would be great as that has "helped lead other Smart Money members to make up to $30,000 a month." And, he claims current members are making up to $7,500 a week.
---

How Smart Money Really Works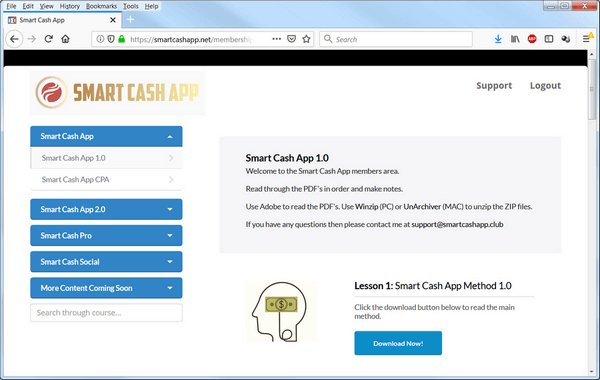 Under Smart Cash App, members are provide an eBook titled Smart Money Methods that solely focuses on Amazon associate affiliate program in which readers are offered 3 tips on providing hottest products in your niche.
The eBook offers advice for finding top performers in your niche as well as creating an Amazon Affiliate Website – though claiming with only a few clicks, and using budget-friendly online tools that failed to even be mentioned. The instructions literally skim through each topic offering no details which beginners would need.
Then you are told that only their named web hosting service is to be trusted as they offer the best hosting plan… and that you can install their website using your cPanel access. That is true with several different comparable web hosting servers.
This is not very user-friendly advice to be offering, simply because nothing is even mentioned regarding the necessary protection any such website hosted on these types of servers need.
There are even claims made that you would not have to write content as that is too difficult… so the instructions claim… though no further explanation is given. Then the instructions go on to briefly discuss profitable keywords… then product images.
Then it is back to quality written content… briefly offering tips on how to write your content on Amazon products.
Next, you are shown how to sign up for an Amazon Associate account, then tips on how to use your Amazon Associate SiteStripe affiliate links, then a brief mention on promoting your Amazon Affiliate website, where some suggestions for plugins are then offered.
One of the plugins offered hasn't been updated in 3 major releases of WordPress as of writing this, making it advisable to NOT use, and another plugin that is not even necessary to be used if you select to use a truly responsive theme.
You're then told to "always be on the lookout for new niches". The instructions then show how to embed an Amazon aStore into Facebook using static html plus, which you can find free information on doing this already freely offered online.
A brief mention of a signup form was given, suggesting you offer a free lead magnet for visitors to download.
Also offered with the eBooks are the following: a Cheat Sheet, Mind Map, Resource Report, and several other zipped files that would be needed by someone selling or giving away this information. This seemed rather odd to see such items offered in this training.
Disadvantages of Smart Money
Nowhere in this eBook were any tips offered on how not to violate the Amazon Associate agreement so to prevent you from being banned by Amazon. This alone is valuable information.
After having gone through the entire "training" offered within their membership area, I come to realize that the training is nothing more than a collection of copied PLR products masked as training. In fact, I've seen the PLR these appear to be copied from and the PLR products are way superior.
Also, without proper information on protecting a website that is hosted on most average web hosting servers, your website is bound to get hacked… taking your website right out of commission. Your earnings would be lost IF you had any to begin with.
---

Is Smart Money a Scam?

Truly, I do not believe Smart Money is a scam, as some of the information may be used by those with little to no training on affiliate marketing. But, if you are serious about making money online in the long-term, then you need better training than this.
The Smart Money upsell is offered for an upgrade to Smart Cash App 2.0 for $197 and when I clicked on "no thanks…" my browser was sent to a downsell offer of $177 for the same, and then when I clicked on that "no thanks…", my browser was sent to a second downsell offer of $97 for the same access… which I turned down too.
Once I was inside the membership area, I found that I had full access to their Smart Cash App 2.0 and more… but once again… more of what appears to be copied PLR information being offered. I have to conclude that I do not recommend Smart Money.
---

A True Money Making Method That Works
What I have to share with you is the money making method that I found over 2 years ago now. This training has taught me how to create an online money making business with all of the essential fundamentals needed to succeed.
You too can learn from this training on how to create your own successful business. The platform will teach you how to pick a niche, and then how to gain authority in your chosen niche, which will gain you the needed trust to gain buyers.
All this and you will be provided with a free website that are hosted on a top-notch, highly protected web server too.
You will also learn how to attract visitors to your online business organically… which means without any cost of advertising! This way you will have buyers chasing you, removing any need of your ever paying for advertising if you don't want to.
This is like how you have found my review right here… now. All without my having ever spent any money on any advertising… nor using other's email lists. True!
Time for you to take a couple of minutes and discover what this online training that I speak of is all about:

Do understand this, this training I am about to share with you is NOT a "get rich quick" scheme. In this training you will be expected to work at being dedicated to your business, patient with your learning, and to build your website according to the training.
It takes time to grow ANY business if you want to learn to do it the right way.
In this training platform that I want to share with you here, you will be given FREE access to 10 lessons to review… and ALL without ever being asked for a credit card or any other form of payment.
So… if you are tired of wasting your money on scams and ready to start creating your very own, highly profitable online business… then…
It is time for you to GET my free guide here:

Here's another bonus for you that you can learn allll about in my free guide… how you can have ME as YOUR very own Premium Coach.
Should you have questions about if Smart Money is a scam, or even if you only want to share some thoughts you have on this topic, I hope you will leave me a comment below. I do respond to all comments in a appropriate period of time.
Time to Make Money Online!