Victory Akpos claims to be the creator of LinkoMatic and his landing page video narrator says that if you're currently struggling to get leads and make sales online, this may be one of the most important videos you have ever watched.
He claims that it's because today they're going to reveal something that has the power to save you time, automate your marketing, and generate some of the highest quality leads and sales that you've ever seen in your life.
The narrator says that you can forget about Facebook; YouTube can step aside, and you can stop spending big bucks on paid ads.
Over the past few months, their team have been quietly using LinkedIn to generate massive results like the following screen print that was shared.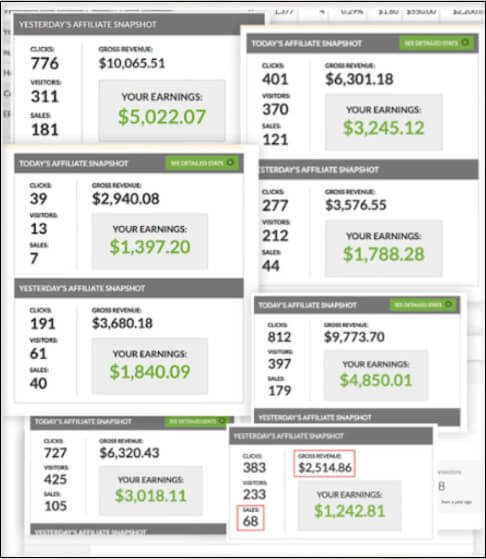 He claims that if you're not currently using LinkedIn to get leads and sales online, you're missing out.
The narrator says that's because LinkedIn is the most premium of all the social networks online, and a gold mine for marketers who use it the right way.
The narrator continues explaining that LinkedIn traffic is some of the highest quality traffic online, and it actually converts really well.
He goes on to say that LinkedIn delivers responsive leads that turn into sales fast.
And, he claims that LinkedIn is the best platform for generating high-ticket payments online.
Then he warns you that although LinkedIn is the 'holy grail' for getting premium leads and high-ticket payments, it can be complicated and time consuming, especially if you're just starting out.
The narrator says that the good news is that they've developed a powerful tool that simplifies and automates most LinkedIn tasks that used to be time-consuming and complex.
And, makes it easier than ever to get premium leads and sales within LinkedIn… even if you don't have a LinkedIn account right now.
My review of LinkoMatic will entail the following:
See My #1 Recommended Way of Making Money Online:


What is LinkoMatic?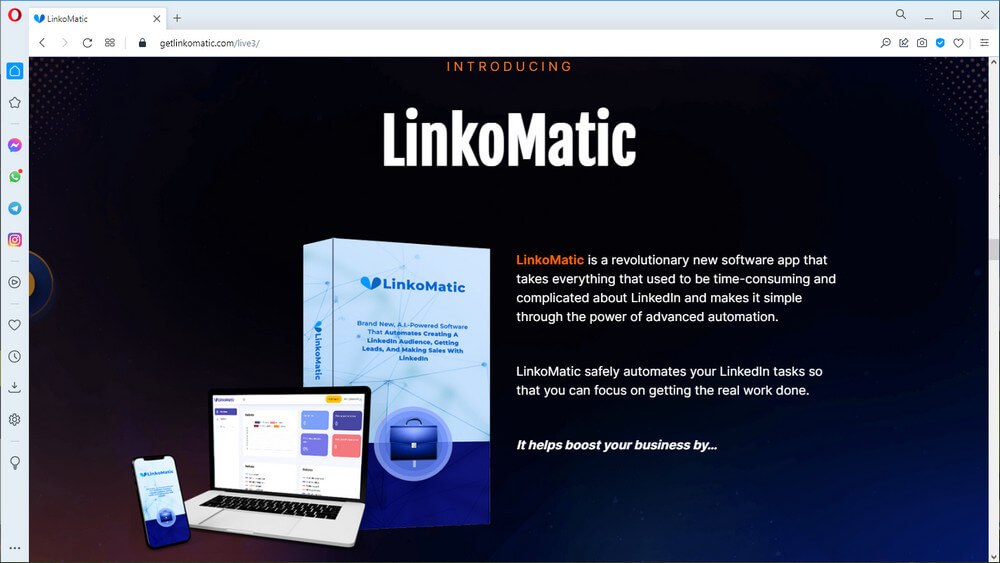 Program Name: LinkoMatic
Website: https://getlinkomatic.com/live3/
Price: $29 US funds + 7 Upsells and 7 Downsells
Recommended? NO
Rating:
---
The narrator claims that LinkoMatic is a revolutionary new software app that takes everything that used to be time-consuming and complicated about LinkedIn, and makes it simple through the power of advanced automation.
He says that with LinkoMatic, you can now automate tedious tasks that make LinkedIn complicated for most users.
The narrator goes on by stating that you can save massive amounts of time when compared with doing things manually; and finally leveraging the massive power of LinkedIn, even if you've never used it before.
With LinkoMatic, apparently there is no risk to your LinkedIn account because LinkoMatic is 100% legal, secure and safe to use.
They claim that there are multiple methods for making money, and that this app is cloud-based so you can use it from anywhere.
Claims are made that you will finally be able to get premium leads and high-ticket payments, and that LinkoMatic works by automating the creation of targeted audiences, which they state as the big key to success online.
The more targeted your audience, the better your results.
LinkoMatic is also said to generate ultra premium leads that are engaged and proven to convert into sales.
And, of course claims are made that LinkoMatic makes is easier than ever to close the deal and generate high-ticket payments, regardless of your industry or niche.
To make this even better, LinkoMatic is claimed to be perfect for:
Affiliates
Coaches
Consultants
Agency owners
Freelancers
Product owners
Ecom store owners
Newbies
Students
Retired people
Struggling marketers
People looking for a better job
They claim that any marketer that want to pad their bank account with multiple high-ticket payments, needs this powerful automation tool.
Apparently, when you get LinkoMatic today, you'll also get your hands on step-by-step training that takes you by the hand and shows you exactly how to get results.
Plus, they say that they're including 3 DFY (Done For You) high-ticket campaigns just in case you don't already have something to promote.
They claim that this means you get everything you need to crush it with LinkedIn today.
LinkoMatic is said to make everything that used to be complicated about LinkedIn and makes it simple, and that their Dashboard on LinkoMatic makes it easy to use.
It seems that you can access LinkoMatic from any device with internet access, and that there's no learning curve.
They claim that you don't need any technical skills, and that you can get started getting premium leads and making sales right away.
It is said that the best part about getting LinkoMatic right now is the discounted price, as the normal price of LinkoMatic is $97 US funds per month; which they claim is a no-brainer when you consider that you'll be able to save time and tap into an unlimited source of premium leads and high-ticket sales right away.
Then you're promised that you won't pay anywhere near that today.
When you get LinkoMatic right now, they assure you that they are eliminating the monthly fee, and slashing the price to make this affordable for anyone.
Your told, to lock-in your discount now and don't wait around because the price is going up fast.
They state that if you close this page and come back later, you run the risk of paying a lot more for access.
Apparently, the discounted price should make this really easy, and that they're making this even easier by including some powerful bonuses, and removing all the risk with their 30-day money back guarantee.
So, they say that if you like the idea of tapping into LinkedIn, the most profitable social network online without any hard work or effort.
And, if you want to get your hands on a steady supply of premium leads and high-ticket payments on autopilot, then you owe it to yourself to get LinkoMatic before the price goes up.
---

How LinkoMatic Actually Works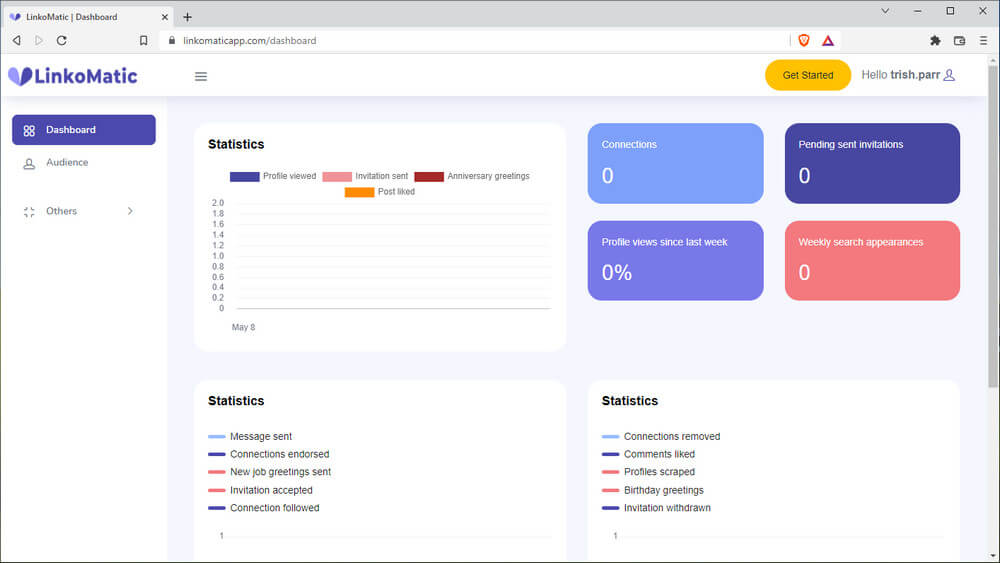 From the LinkoMatic Dashboard, across the top, there is a Get Started button, and a Hello [username] that offers you your Profile and Logout options. On the Dashboard, you will find a Statistics chart for:
Profile viewed,
Invitation sent,
Anniversary greetings, and
Posts liked.
To the right of Statistics, you will find 4 boxes, each labeled separately:
Connections,
Pending sent invitations,
Profile views since last week, and
Weekly search appearances.
Below those mentioned above, you will find 2 more Statistics charts. To the left:
Message sent
Connections endorsed
New job greetings sent
Invitation accepted
Connection followed
Then, to the right:
Connections removed
Comments liked
Profiles scraped
Birthday greetings
Invitation withdrawn
From the left-hand sidebar, you will find Audience listed. When clicked on, you will see where you can Manage Audience listed with the following headings:
Audience name
Contacts
View
Export
Dated Created
Delete
Going back to the left-hand sidebar, you will find Others, which when clicked on, you will be offered a subtitle of Tutorials, and Joshua Ezeh is the instructor in these tutorials.
The video tutorials are as follows:
Stop Bot (01:48 minutes)
Audience Creation (10:39 minutes)
Manage Audience (02:27 minutes)
Add Connections (08:26 minutes)
Message All Connections (02:56 minutes)
Message Targeted Users (05:03 minutes)
Get Connections Info (05:21 minutes)
View Connections (04:24 minutes)
Endorse Connections (05:02 minutes)
Follow Connection (05:29 minutes)
Accept Received Invites (02:48 minutes)
Birthday Greetings (01:49 minutes)
New Job Greetings (02:22 minutes)
Remove Connections (03:56 minutes)
Withdraw Sent Invites (03:12 minutes)
Work Anniversary Greetings (02:30 minutes)
Like or Connect (06:56 minutes)
When clicking on the Get Started button, you are offered the following popup window.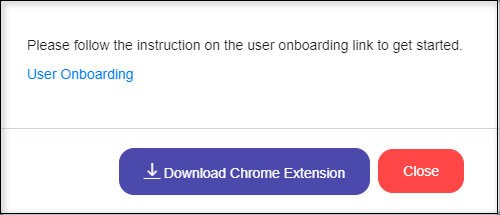 The User Onboarding is a link to a Google doc with instructions on how to get started.
PROS
This software app really works in collecting potential new connections, but that is ALL it does.
CONS
The tutorial videos have been recorded with the volume down far too low. You will need to be careful to turn your volume back down again after taking the training.
Would have made it easier if the Tutorials were made to download.
LinkoMatic is NOT browser friendly.
For those of us who refuse to allow the Chrome browser on our business computers, you will need to at least have the Brave browser installed in order to use LinkoMatic with LinkedIn.
LinkoMatic kicked my browser off, forcing me to sign back in again, if I left the account idle for 5 minutes.
On the Profile page you will find User Profile, where you will put your LinkedIn ID in one of the textboxes, and Update Password.
The Update Password instructions state the following: "Ensure your account is using a long, random password to stay secure".
Looking over the login instructions received by email, I noticed the following "Please feel free to change it to a more secured password when you login."
After changing my password to a more secure password, my browser got kicked off the app during my watching a video from the Tutorials.
When you close your browser that is running LinkoMatic inside your LinkedIn account, you are not told how to initiate LinkoMatic again. The screen print below shows you what to do.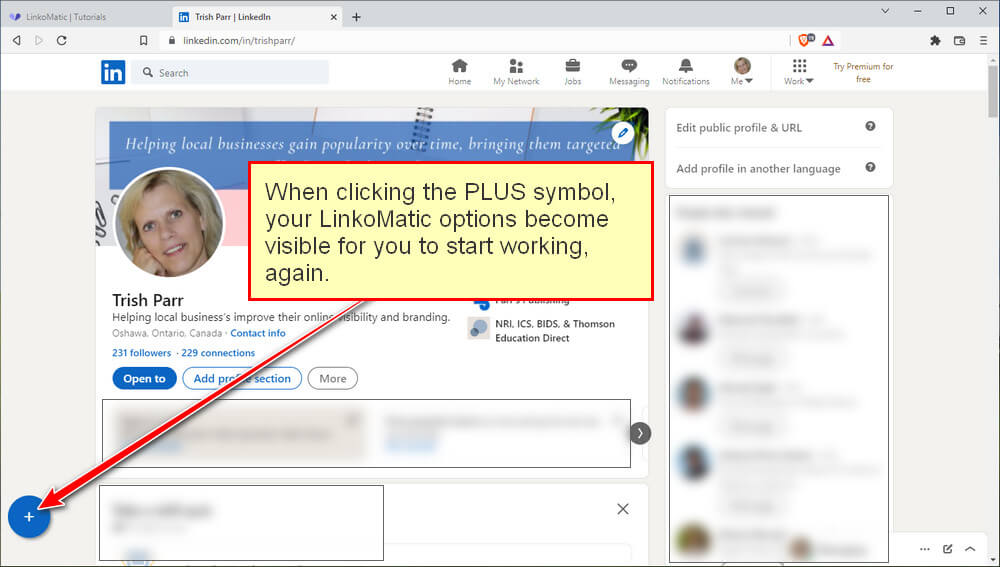 ---

My Take on LinkoMatic

On Victory's landing page, it is clearly stated that they "took a BRAND NEW LinkedIn account and banked $8,372 in just 8 days".
And, I discovered that you COULD make a brand-new LinkedIn account work for you, as long as you listen to and follow the instructor Joshua Ezeh's warning to NOT abuse this app, or LinkedIn will shut your account down.
At first, I was so very impressed with this software that I jumped the gun in praising it with 5 out of 5 stars.
Well, that was until I tried using the app beyond collecting potential new LinkedIn connections.
When trying to send messages, NOTHING happened.
For days I was in touch with both Victory and Joshua and promises were made but there were days where NOTHING changed.
That's when I realized they had no intention of fixing this software so that it worked beyond collecting a list of potential connections.
I would never intentionally mislead my readers into thinking a product was worth your time and money with such a failed app.
Below is my video review of LinkoMatic by Victory Akpos


Summary
There is no magical app or product that will make anyone rich.
Growing a business takes time, patience, fortitude, staying power, and following instructions in order to get the results you seek.
If you want to learn how to make money online, then I would like to introduce you to a platform that can help you do just that.
This learning platform, I have been a member of since 2016.
You can start right now, today… for FREE!
Yes, that's right, I said FREE!
Simply sign up as a starter member and get started with the first 10 lessons that you will have FREE access to, in order to prove to you the quality of the training on this platform.
While you learn, you will be able to create your very own FREE website that comes with a SSL certificate that makes your site secure for your website visitors.
That certificate is FREE… supplied to you by the training platform.
The owners of this platform are offering members so much because they want their students to be totally happy with the quality of their platform before signing up as a paying member.
As a paid member you will have full access to the world-renowned training available on this platform, and be able to enjoy even MORE inclusions!
So, what are you waiting for? If you want to learn more about this training platform, then click here to check out my free guide.

Should you have any question(s) regarding LinkoMatic being an effortless way to get free traffic, please leave them in a comment below so that we can discuss this topic further.
I value my website visitors and look forward to chatting with you.
Don't You Get Ripped Off,