In this article, I will show you how to become a successful blogger and make money, while you are at it.
Many new bloggers fail right out of the gate with the basics by purchasing their hosting from the WRONG web hosting provider.
Here's how you can avoid making the same mistakes.
Five tips to help you choose a web hosting service provider
Admit your level of support needed.

If you are a beginner and will need a lot of help with your website, then you will need a service provider whose support is readily available to help 24/7.

That option is no longer the case with MANY website hosting service providers now.
If you know your website will go viral then you will soon need a LOT of bandwidth, you may want to choose a provider who offers Cloud servers.

Many cheap hosting providers will offer you unlimited bandwidth for a limited amount of time. So, DO read the small print.

Often times their terms of service allows them to limit your website's performance by throttling it back once your site reaches a certain level of use.
There really is no single physical object when it comes to defining the cloud. The divide and rule concept is used in cloud hosting wherein more than one web server is used to maintain your website.

Source: https://www.intechnic.com/blog/why-your-website-hosting-should-be-in-the-cloud/
ownership can cause many options that were in your plan originally, to disappear upon renewal.

So, you need to be ready to move once trouble starts. And, ALWAYS keep a full backup copy of your website, so that you will have your entire website in one file, should worse come to worse.

Those with a WordPress website have the best options, given the many different plugins like the All-In-One WP Migration plugin.


Always maintain ownership of your domain registration. This way, you can switch hosting providers whenever it becomes necessary.

This way too, you get to KEEP any SEO that you've done or had done on your website once you do move.
Make sure the web host service you choose can promise you 99% uptime. Shared hosting servers are the least expensive hosting.

However, should your need for more and more bandwidth become necessary for you to keep your website live so that you can continue making money, then you may need to seriously consider what is called a Virtual Private Server (VPS).

A VPS is simply a simulated computer but it will afford a website to perform much better than on a shared server.

There is also the option of a dedicated server. This is a totally separate server, used only by YOUR website. However, this option will need management skills in order to be used successfully.
Bonus features you may want to consider from a web host are:
SSL certificates are included in the cost of hosting your website. This provides security for your website visitors who are using mobile devices to access your website.
The security of their servers is proven to be among the best. This will help reduce hacker attempts and spammers.
Server-side caching included with your hosting. This will help your website load much faster.
Now that the basics are out of the way, lets talk about getting started, choosing a Content Management System (CMS) to handle your website for you.
WordPress is the most popular CMS on the internet to date, and because it is the most used CMS, there are thousands of free themes and plugins for you to choose from in helping you get started.
Therefore, only WordPress will be discussed here, as the CMS of choice.
There are several different methods used to install WordPress to your website, and the following video will only be relevant if you are (or will be) using Bluehost (my affiliate link) as your web hosting provider.
How to Install WordPress on Bluehost (my affiliate link)
Now, for instructions on choosing a theme for your WordPress website.
How to Choose the Right WordPress Theme
In order to provide you with absolute transparency, I do NOT recommend using a pagebuilder because WordPress now offers a built in pagebuilder.
Plus, pagebuilders that you need to install separate from WordPress, tend to be resource hogs on bandwidth. So, choosing the right theme is vital to your overall website performance.
Simplicity is key to selecting the right theme

There is an easier way to design a website in WordPress, so you may be interested to learn why you do NOT need a pagebuilder.
This theme that I'm using on this website, the developer is NOT about to desert his product like so many other developers are known for doing.
Now for some suggested plugins to help you make your WordPress website load quicker, making it more enticing to those searching for the helpful tips that you are about to readily share on your new blog.
Suggested WordPress plugins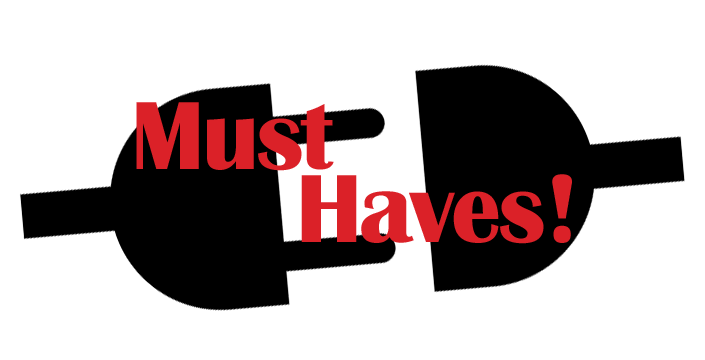 a3 Lazy Load by a3rev Software – this helps to speed up your website and enhance your website visitor's experience in both desktop and mobile devices.
All-in-One WP Migration by ServMask – this plugin was mentioned above, and it helps you keep all of your website files inside one backup file.
You can use your backup files to restore your website to a new registered domain too, and it will do all of the work for you in fixing the internal links from the former domain to your new domain.
Broken Link Checker by WPMU DEV – this plugin will notify you whenever it spots a broken link and missing images.
An absolute necessity if you want your blog to be successful and rank well. Search engines rank unattended sites lower than those that are kept updated.
Comment Approved Notifier Extended by UfuArt – this plugin will send out notifications whenever someone has left a comment on your website.
Once you respond, it will then issue the person who left the comment, a notification by email that you have responded to their comment.
This helps to get your visitors BACK to visit your website again, and helps you become known for being sociable, as well as reachable.
Kraken Image Optimizer by Karim Salman – allows you to automatically optimize your WordPress images through the Kraken API code.
Though I do manually optimize my images BEFORE uploading them to my website, this plugin tweaks that optimization even more.
There are a LOT more plugins like the Rank Math SEO that I use, but because so many others like to argue that other lesser-used plugins for SEO (like Yoast and Rank Math) are better, then I will leave this choice up to you to make. But DO choose one.
Complete RankMath Tutorial 2022 | SEO Tutorial For Beginners
If you are wondering why I have shared Bluehost (my affiliate link) with you here, it is because they are MY web hosting provider by choice, when hosting outside of Canada.
Take and visit that link above. You are NOT committed to ANYTHING by simply visiting their website. And, once you've reviewed all of the goodies you would be getting if you become a customer of theirs, you'll be glad that you DID click that link.
In my opinion, their web servers are by far among the BEST in the USA!
The ONLY time I would not use Bluehost is for a local business website within Canada, and ONLY because Bluehost hosting servers are not physically located in major cities throughout Canada.
A basic SEO secret that is seldom shared is that wherever your business is located, you should make sure that your website is hosted in that area (or close by) so that your website will appear in local search results for your chosen niche.
Example: I live just east of Toronto, Ontario, Canada, therefore I rent hosting space for my LOCAL business website from a provider that have servers physically placed within the city or Toronto.
If my LOCAL business website were to be hosted, let's say, in California, USA, chances are that Google would list that business website only in their local search results for the area within California… unless, of course, if I pay a LOT for SEO work that SHOULDN'T be necessary IF I had of hosted closer to my LOCAL business.
Yes, this website is hosted on a web sever that is located in the United States, TRUE.
But that is where Bluehost have their servers located in several key cities within the States.
The reason I chose a USA based server for this website is that this site is my make money online (MMO) website, and Americans are known to be THE number one online shopper of the world, as well as being the MAJOR website visitors of THIS website.
So, it made perfect sense to have this site hosted within the USA, and nowhere else.
Make Money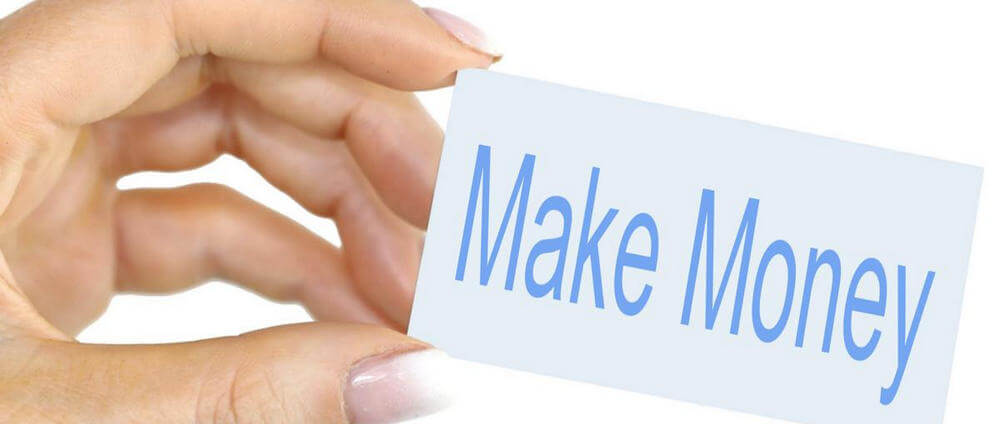 With the basics now fully covered, making it possible for you to become a successful blogger, it's time to talk about how you can make money with your blog.
There are several different methods for making money with your website. You can find several online business ideas, as well as offline business ideas shared right here. After all, that is the whole point of my having this website.
You will find information offered here, like how to start up your very own store, marketing others products so you won't have to worry about things like inventory, as well as other services (like proofreading, for example) that can help you make money with your blog.
You'll soon notice how I have reviewed several different product ideas so that you won't have to waste your time and money, finding a truly profitable method.
So, I do hope that you can find a business idea that fits your chosen niche, so that you can get started offering unique, helpful information to your website visitors.
A niche is a focused, targeted area that you serve particularly well. It is small (and the smaller the better).

Source: https://wearepf.com/what-exactly-is-a-niche/
A very important tip that I would like to share with you here, is this… NEVER sell to your visitors.
Offer your HELP first and foremost. That's KEY for how your website content can help YOU make money with your successful blog, once you have completed all of the basics mentioned previously.
If you need further assistance in creating your very first website, you might want to give serious consideration to starting a membership with a great training platform.
Perhaps, one that I am a member of (so I can really can vouch for the quality of training, help, AND support that is provided).
If you are curious about the one that I am a member of, and you would love to know of this training platform, feel free to leave a message to that effect below, and I will GLADLY share that information with you.
They not only provide world-class training on setting up and maintaining a WordPress website, but they ALSO provide you with many other necessary tools, as well as training on marketing online.
PLUS, you get to create your very own FREE website that you can build as you learn from the training… and, you can start for FREE!
I do hope this post has helped you learn how to become a successful blogger and make money.
Should you have ANY question regarding this topic, please do leave me a comment below and I will respond as quickly as possible.
Once I've responded, you will receive an email notification as to my having commented. This way you will know that I am a person of my word.
If you found this information helpful, I do hope that you will be sure to share it with your friends.

My Rating for Bluehost