Straight away, Steve G. Jones asks you, "if you have ever wondered how you could make money as a holistic practitioner?"
In his label of holistic practitioner, he includes the following: Massage Therapist, Reiki Master, Hypnotherapist, NLP Practitioner, or Chiropractor… literally, any holistic practitioner.
Jones claims to have created a powerful program that is designed to take you from where you are, to being an amazing money generating machine.
And, he claims that the best part is, you are going to do it by helping more people than you ever thought possible.
He goes on to explain that in his holistic practitioner basic program, he will give you the confidence and focus so that you will know exactly which products to create and share with the world.
Jones continues by explaining that he ran a seminar where he took a handful of people and invited them to a master mind meeting, where he taught them all about confidences and focus… and how that relates to generating income in their field, as a holistic practitioner.
My review of this product will touch on the following:
See My #1 Recommended Way of Learning to Make Money Online:


What is Holistic Business Marketer?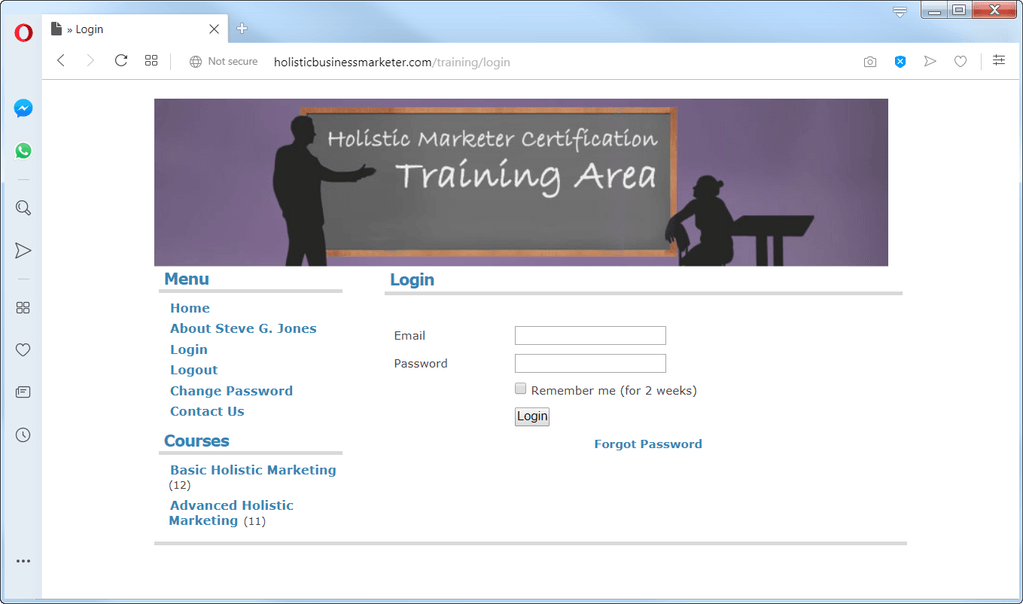 Program Name: Holistic Business Marketer
Website: http://holisticbusinessmarketer.com/
Price: $19 US funds + 1 upsell
Recommended? Yes, but with reservations (explained in Pros and Cons)
Rating:
---
Steve G. Jones has NLP Certification Trainer Jerry, and Online Business Coach Cupertino Castro PhD, provide their comments on the training that they received during the master mind meeting.
Jones informs you that you will get eleven video modules which are video sessions of the actual master mind meeting that he held, where he claims to have shared all his secrets for creating products. Plus you also receive a 100 page eBook.
1.) In module one Jones says that he does a hypnosis session with you for marketing and business goals.
2.) In module two, he says that he talks about persistence, following through with your ideas.
Then Jones says that one of the things that made him so successful is that when he gets an idea he sees it through to the very end… that he continues to believe in that idea, so he wants to teach you follow-through.
That means turning ideas into products, managing your daily schedule, meeting marketing goals, maintaining focus and persistence on online holistic marketing.
As well as overcoming doubt in your holistic marketing plan, along with the importance of following through with all of your online marketing ideas.
3.) In module three, Jones states that he is going to teach you how to tap into your confident self, become a marketing guru, how to go from marketing novice to being a marketing expert quickly and easily.
He claims that he will do this by sharing his knowledge with you and then he is going to teach you about unleashing your inner marketing confidence.
Then, he says he is going to be talking about the importance of academic education and branding yourself.
4.) In module four, Jones says he is going to talk about facing your fears about concerning marketing your services.
He states that he is going to be talking about specific examples of fears that hold people back and how you can quickly and easily overcome them.
Then, he says, he is going to talk about moving forward in marketing your services.
5.) In module five, Jones declares that he is going to talk about how you can brand yourself as the leader in your field.
He goes on to say that he is going to share with you specific examples of the correct way and incorrect way to develop your brand.
6.) In module six, he says that he is going to talk about keeping your branding simple, the power in simplicity.
Jones goes on to say that he is going to teach you how to get more clients than you ever imagined possible by using this simple straight forward system of keeping your brand simple.
7.) In module seven, Jones states that he is going to share with you more details about how to market yourself, powerful examples and how small changes in your marketing approach can yield huge dividends for the rest of your life.
Then, he says that he is going to share with you only four elements necessary to promote your business and he is going to give you specific examples of cross marketing your brand with other similar brands that you create.
8.) In module eight, he promises to talk about product development.
He claims that he is going to discuss with you step-by-step procedures to identifying products that only exist online… and creating products that are your version of them, that have your personal touch.
Yes… he says, you are going to learn to create products just like he does, and he is going to share with you some details about pricing and FTC regulations.
The Federal Trade Commission does regulate online marketing. There are certain things that you need to be aware of.
Jones claims that his attorneys have done the researching for you, and that he is going to share all of that information with you.
9.) In module nine, Jones says that they are going to do a product analysis… that he is going to do an analysis of five product ideas showing you how to take them from basic product ideas to ideas that will generate money for the rest of your life.
10.) In module ten, he says that they are going to talk about certification and instruction.
How to create certification programs that you can sell to other professionals in your field.
And, Jones claims that he is going to talk with you about the important difference between the creation of the instructional product and a certification program… two completely different products.
And, he says that he is going to talk about how to turn your expertise into a certification program that will yield money forever.
11.) In module eleven, Jones says that is going to talk about courses.
Yes, he states, you have seen many online courses including his… but, he states that he is going to talk about the types of course that you can offer, the hours that each course should be and the pricing structure that you should use for each course.
Jones professes that he is going to share with you a detailed analysis of how to create online courses.
That he is going to share with you the ideal length of time for an online course so that you can create it and sell it.
He states that this powerful information makes the difference between knowing how to help people and actually being able to help thousands and thousands of people, and make a nice living from it.
---

How Holistic Business Marketer Actually Works
You get to feel like you are right there in the room with 9 others for the entire eleven modules; where you get to listen to their issues and hear what suggestions they are given but you cannot ask any questions of the instructor.
Basic Holistic Marketing
Lesson
Length (minutes)
Topic
Description
Module 1
22:10
Daily Habits
Steve G. Jones instructs 9 people on why it is important to have good daily habits. Hire others to do things like answering emails. Let go of control
Module 2
21:21
Following Through With Ideas
When you get an idea, stick with it to gain confidence. Don't let others talk you out of your ideas.
Module 3
27:27
Tap Into Your Self Confidence
You are your brand. Picture yourself doing a video on explaining to the world that you are a pro in what you are doing. How does that make you feel… THAT is your road block that you need to work on.
Module 4
19:01
Facing Your Fears
Talked about fear of being recorded on video and half way through turned to discuss focus and business cards.
Module 5
20:03
How To Brand Yourself
Working at refining each of his student's businesses to one label for use on their business cards.
Module 6
21:05
Keeping It Simple
Continuation with focusing on his student's business cards and the labels they use to describe what they offer.
Module 7
16:47
How To Market Yourself
Moves to the next few of the student's business card, helping each one reduce their labels to a more focused profession. Suggests not using both phone number and email address on business card, because you want potential customer to go to your website.
Module 8
21:42
Product Development
Students were asked to think of 5 products that they can create. Two websites are mentioned, one displays a "Coming Soon" announcement where one of the students explained that this site sold him software.
Module 9
23:21
Product Analysis
Continuation with focusing on his student's 5 products were discussed where suggestions were provided.
Module 10
22:20
Certification and Instruction
Discussing how his students could also offer certification and instruction later on so that their competition would become their customers. Avoid labour-based models was recommended. Example given: 10 hours of video plus a 100 page eBook for EACH of 3 different levels of learning, meaning 30 hours of video and 3 eBooks. Upon finishing, students print out their own certification online.
Module 11
11:31
Courses Types, Hours and Pricing
Prices ranging from $675, $775 and $875 for online certification courses were suggested for their future training courses.
BONUS videos – (recording appears to be over 10 years old)
Lesson
Length (minutes)
Topic
Description
Bonus 12
19:09
Branding
Steve G. Jones speaks to a small group of people (15-16) about their business cards.
Bonus 13
20:14
Branding
…continuation from previous video
Bonus 14
18:44
Branding
…continuation from previous video
Bonus 15
18:52
Survey Results
Discussed survey results that was completed by 11 people.
Bonus 16
19:51
Marketing
Looking at some of the people's websites for examples of what not to do and why.
Bonus 17
20:32
Marketing
Steve G. Jones shows his own website and explains why it is setup the way it is.
Bonus 18
21:09
Marketing
…continuation from previous video
The Holistic Practitioner Marketing Certification with Steve G. Jones, the eBook titled Basic Certification provides a table of contents on page 3 where each module is listed. This eBook simply provides his readers with a written version of what was mentioned in each of the videos.
PROS
As a holistic practitioner, you might find Steve G. Jones' idea of creating certification courses intriguing. In this case, the cost for discovering would be beneficial.
CONS
Jam-packed with information this course is not. I have gleaned far more helpful information that has been provided in free webinars in less than two hours than I was able to learn from this product.
Steve G. Jones promises to "tell you", to "show you" BUT he failed to mention that you cannot ask questions (get in on the discussions) nor can you receive any suggestions for any issue that you might be experiencing in your business.
By itself (even WITH the Advanced Holistic Marketing course that costs extra), I do not believe a holistic practitioner would benefit financially speaking with the tidbit of actual marketing knowledge provided in.
---

Is Holistic Business Marketer for Real?

I believe that Steve G. Jones means well with his basic Holistic Business Marketer course which he believes is real, though it seems more of offering up his own marketing ideas rather than an actual marketing course.
Due to this and the CONS I have already mentioned above, I do can only recommend this product for the product idea suggested but NOT as an actual marketing course.
---

Real World-Renowned Marketing Training… Includes Tools
If you are a holistic practitioner then you really will need honest to goodness training in marketing.
You can get that from a world-renowned training platform that I have been a member of since 2016.
You can sign up as a member FOR free… and, you won't even be asked for a credit card either. Bet you won't find that offer anywhere else.
If you are serious about taking Steve G. Jones' product idea and "running with it" (and I think that would be a wise move on your part) then you need the proper tools to do that.
The training platform that I would like to introduce to you provides you with all of the necessary tools that you will need to create your very own online business.
You can find out what this online training is all about that will help you create an online business, in my free guide here:

As a starter member you even get to create a website for FREE! Plus, you get 7 whole days to take the first 10 lessons so that you will know how priceless the training that members of this platform are receiving… before committing to becoming a premium member.
The training platform will teach you how to create a website that will rank well… and that is your basic tool to creating your online business, right?
Once you have mastered that, you can move on to learn how to gain targeted traffic to your new online business.
This is where you can learn to REALLY earn money from your expertise.
Drawing your targeted traffic to your website WITHOUT spending any moneys on advertising really does work.
So now that you have an idea for products to created it's time to learn to do marketing… the right way.
There are far more tools than just being able to create a free website so, don't wait to long to join for free. The sooner you start the sooner you will be on your road to success.
Don't delay… get my free guide now!

Should you wish to ask me questions on is Holistic Business Marketer for real, or even if you only want to discuss what I have already provided here, I do hope you will feel free to leave me a comment below.
Responding to your comment in a timely manner is a habit I intend on keeping.
Looking forward to our chat,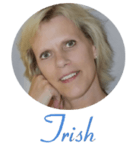 UPDATE: 01 September 2022 – Due to so many abusive spammers on this ONE review, I have now closed the ability for commenting below. If you need help with this review, please contact me.