You CAN make money with your woodworking skills. If you're looking for an easy way to earn extra income part-time doing what you LOVE to do (and you must love woodworking, else why are you reading this, right?) then, please, read on…
Woodworking Business – What to Build to Make a Profit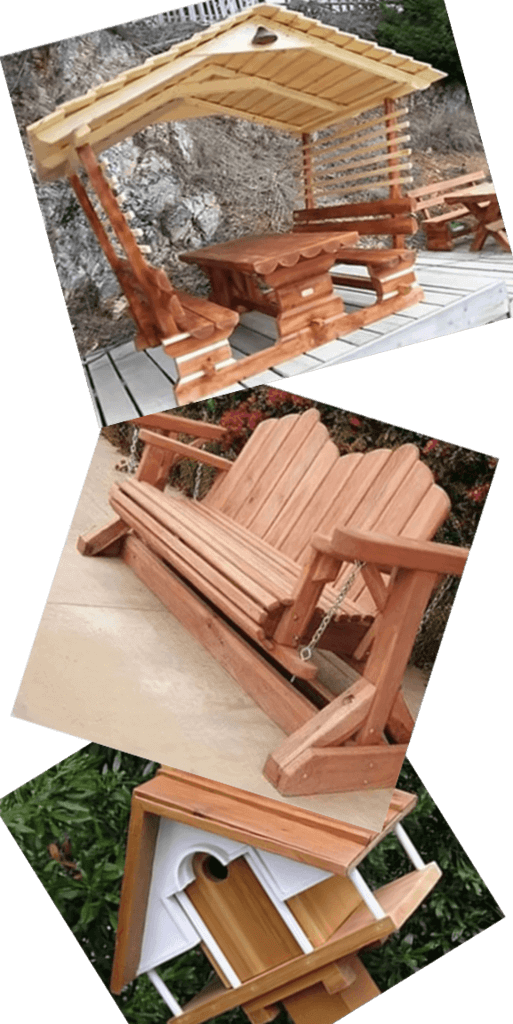 Woodworking is a great art and hobby that you can quickly turn into business. You need to know that different woodwork projects will have different markets. For instance, if you are making toys, then your target market should be the parents who have young children.

You would be greatly misplaced if you try selling the toys in an area where the larger population that exists is an aging one. You would also not make much money by making garden benches in an area where people have no room for gardens.
With this in mind, it is very important that you find the right projects to build that will have you making good money. Here are some ideas of great projects that you can do so as to earn a good profit.
Toys: simple projects that will not demand that you have a lot of resources. With simple hand tools you will comfortably be able to make good quality toys. The other good news is that to save on the cost that you would incur on rent you can begin your project right from your own garage.
Know that the toy projects would not take much room, and thus you will be able to comfortably work in a small area. You could never go wrong with toy projects, especially if you are in the urban area or when your target population is in the urban area, for you will always find young families and children.
Furniture: Just take a brief survey of most homes that you visit; have you noticed that most of their furniture are made of wood? Many people love wooden furniture. The reasons for the wide preference for wood are many … but, one that stands out is that it is an inexpensive material.
As a woodworker, you need to keep this in mind, and research to find the particular furniture projects that people would want most of all and then build for that demand.
Fence: Many people have wooden fences. It makes their home have a warmer more natural feeling and it is easy to set up. You will always find people who want their fence to be repaired while others will need new fences. Fences act as a form of security, so you will obviously get orders when you build good looking well built fences.
Jim Morgan can teach you how to start your very own woodworking business. Apparently, Jim started working from a 10″ x 20″ space, way back in 1995. He was jobless and had two kids to feed … and, he STARTED his business with NO CAPITAL. Jim now talks about how he was able to move into a 1400″ space as a one-man business within the FIRST YEAR.
Side Note: If you arrived to my website via this post, you might want to read over my review of Jim's product.
Please note that I receive compensation if you use my links here, and eventually I may earn enough to buy a couple cups of coffee.
Check out Jim's site for the many testimonials…
(opens in a new window and is my affiliate link)
NOT being an expert at woodworking, Jim really had to work hard to turn his hobby into a real business. You can well imagine that he made mistakes … and that he's now learned a LOT in his 15 years of running his woodworking business. You can GAIN that knowledge from him so you won't make those mistakes!
Jim will teach you to:
start a woodworking business with little capital
work from home, giving you more quality time with your family
learn to run this business while still employed elsewhere
grow your business into a full time operation … should you want this
enjoy working what you do, providing woodworking is your passion
Woodworking Business Profits
The guide comes with an audio that takes you from where you are right now, to owning a thriving home-based woodworking business … in your spare time. You can even listen to his CD in your car, on your way to work, if you prefer.
You CAN learn to start your business quickly and be successful with his Wood Profits guide. Whether you only want to sell your own homemade wooden crafts from home or to establish a profitable all-year-round woodworking business, Jim says his system will show you…
step-by-step how to make money selling wooden projects
how to license your business
plans and blueprints for popular projects.
how to start up your business for UNDER $100!
the secret first crucial step you need to do to make your first dollar!
a list of high-margin, easy to sell, profitable wood crafts you can build using only BASIC woodworking tools.
how to price your projects for MAXIMUM profits.
the top 10 profitable crafts to sell.
where you can buy tools and materials SAVING you thousands of dollars over the course of your woodworking business.
how to get the best prices from your suppliers
All that … AND … you'll get unlimited one-on-one email coaching with Jim … so, YOU CAN BE GUIDED every step of the way from day 1 to your very first sale.
AND …. Jims says that's JUST FOR STARTERS!
(opens in a new window and is my affiliate link)
Once you're comfortable and are making a great profit with your business, Jim says he'll show you how you can take your business to the NEXT LEVEL. Here's a TASTE of what else you'll discover:
how to outsource some (or all) of the work
how to gain commercial contracts to grow your business
how to market your products and services online with internet marketing
how to get into those top trade shows and learn the techniques Jim uses to get new commercial projects
a hidden gold mine in antique repair and restoration
Jim likes to call this guide a "Business in a Box" system because he says it give you all of the information, tools and plans necessary for your success.
He clearly states that you do NOT NEED TO BE AN EXPERT to start this business. With his guide and YOUR willingness to learn, you could soon be enjoying a very profitable career or part-time job, doing something you LOVE to do.
All of this and Jim is offering a BONUS as well…
You will also get 500+ Wood Craft and Furniture Plans … his TOP selling projects of which some take less than an hour to build!
At this rate, you'll never run out of projects to build. Jim says that you can start tomorrow and within two weeks or less be making money – guaranteed!
(opens in a new window and is my affiliate link)
All this AND a 100% satisfaction guarantee or YOUR money back!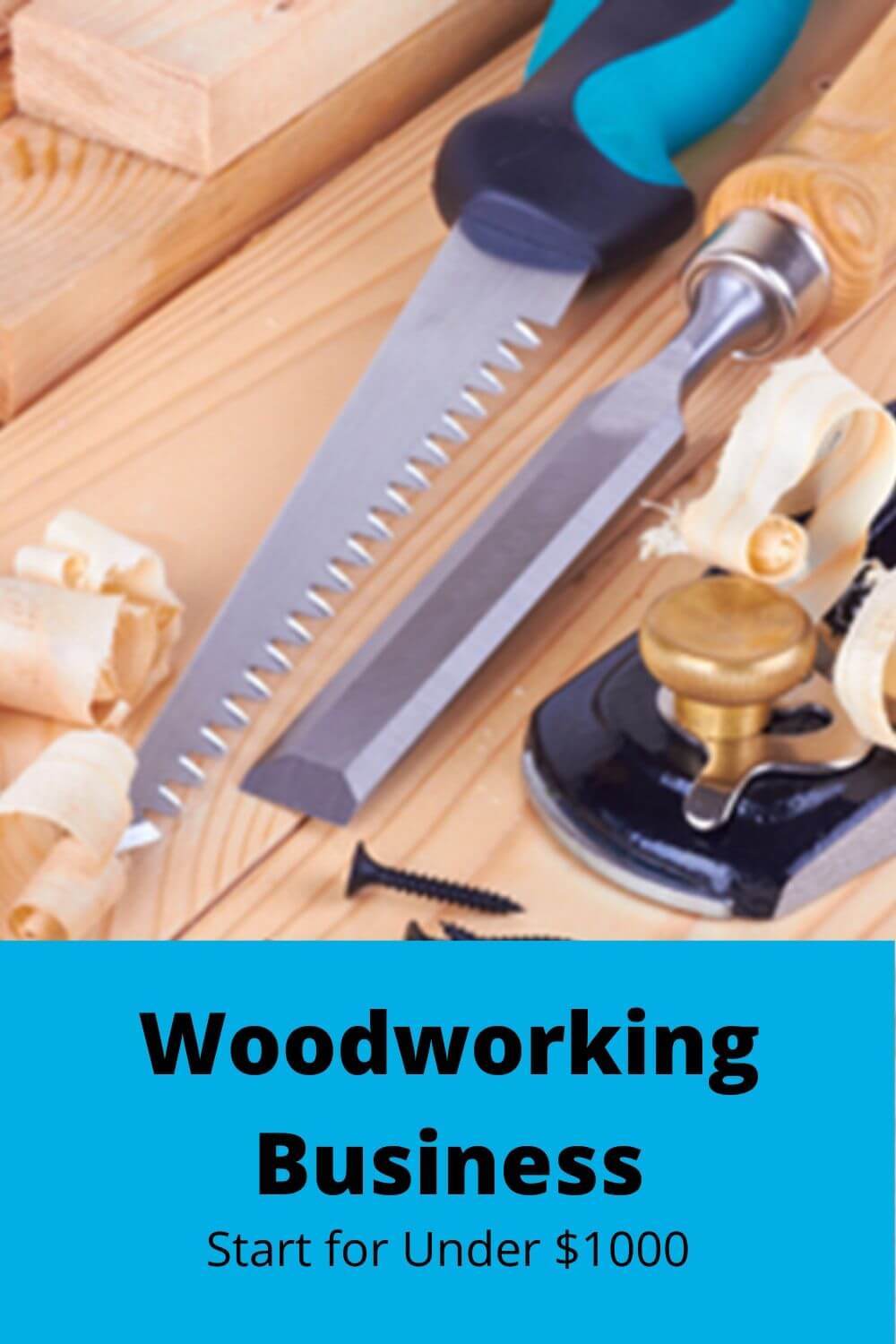 Credits for Header: image by © Acnaleksy | Dreamstime.com – Woodworking Photo