So, you are looking for a way to earn some cash quickly.
Why not seriously consider Uber Eats Customer Service?
You know, delivering foods to the homes of the people who place the orders. It sure would be like driving for dollars, right?
How this works from your city, you will need to check in online to see for certain.
And depending on your city, you may only need a car, scouter, bicycle or you may even be allowed to walk to do the picking up and delivering.
Uber Eats is a food delivery App that allows users to order foods from their local restaurants and have it delivered to them.
As an Uber Eats driver you will be an independent contractor.
In Toronto, Ontario, all you have to do is sign up and then log into the Uber Partner App in order to begin accepting delivery requests.
All of the necessary information that you will need to pick up and deliver the foods will then be delivered to you in the App.
Simply tap to accept and the job is yours.
The order should be ready for picking up once you arrive. You will need to let the staff know that you are picking up an order through Uber Eats.
Do check the App for any notes sent to you from the restaurant as there may be multiple orders to pickup.
Always check that you have the correct order by double checking the order(s) BEFORE leaving the restaurant where you are picking up the order from.
Once you have successfully picked up the order you notify the App, and then the customer receives an alert as you get close to their location for delivery.
This way they should be ready once you arrive with their order.
Again, check to see if the customer has left a note in the App about the delivery… whether they will meet you somewhere outside or if you are to come to their door.
If you do have a question, you can contact either the customer or the restaurant through the App. If you need help from Uber, there is always Uber Support.
Nice when you can make money on YOUR own schedule, right?
You can also simply track your earnings through the App, and look forward to getting paid weekly.
Each city will show you their Hot places and times to deliver so you can figure out which jobs fit your schedule.
Delivering with Uber Eats
How the Toronto Fares are Calculated
In Toronto, your fair is calculated as:
a flat rate, pickup fee of $1.50,
a drop-off fee of $1.00, 49¢ per kilometre from pickup to drop-off predetermined by the Uber Driver App,
plus a 28¢ per minute based on the expected wait time at a restaurant,
the expected travel time from the restaurant to the drop-off location, and
the expected wait time for the customer to receive the order.
Uber Eats takes off 25% of EACH order as their payment.
Customers of Uber Eats has the choice to tip in the App or in cash after the delivery is made. The tips will be 100% yours to keep and you pay nothing for service fees on those tips.
It has been stated that tipping is now available to all Canadian and USA delivery partners.
It is important that you work during the lunch and dinner times if you wish to earn more dollars per hour, as the average Uber Eats drivers can expect to earn anywhere from $8 to $12 per hour after allowing for the cost of your vehicle.
As an incentive to Uber Eats drivers in geographic areas with high demand on food orders, Uber Eats creates Boost zones, which provide an earnings multiplier for deliveries.
Your App home screen will show you where these Boost zones are, the earnings multiplier and the period of time when the multiplier applies.
Surge pricing is yet another incentive offered during high demand times that is applied to your net delivery earnings.
And, when Surge and Boost are available at the same time of day, apparently you only receive the higher rate of the two amounts, as you cannot earn both incentives on one order.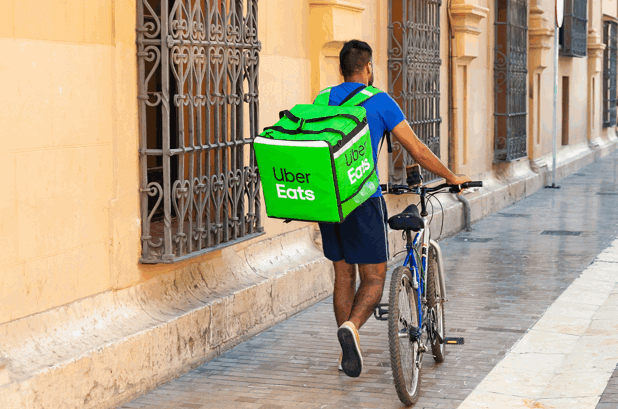 Driver's Requirements for the city of Toronto
You must be at least 12 years of age, have a 2-4 door model vehicle from 1999 or newer, have a valid G driver's license or the equivalent, and proof of you being eligible to work in Canada, along with photo identification.
Cyclist's Requirements for the city of Toronto
You must be at least 18 years old, and have proof of you being eligible to work in Canada, along with photo identification.
But when signing up, you must remember to choose "Biking" under method of transportation.
So now, whether you are a high school student looking for work on weekends, or you have found yourself newly unemployed, you too can drive for dollars.
In Canada, the following cities provide Uber Eats
Calgary
Edmonton
Gatineau
Greater Sudbury
Halifax
Hamilton
Kingston
Kitchener-Waterloo
Lethbridge
London, Ontario
Montreal
Niagara Region
Ottawa
Peterborough
Quebec City
Red Deer
Thunder Bay
Toronto
Trois-Rivieres
Vancouver
Victoria
Windsor
Winnipeg
For a complete list of cities where Uber Eats is available in your part of the world, please click here.
If you want to start earning money on your schedule, you can apply to Uber Eats directly.
And, if you are a driver for Uber already, you can simply opt into Uber Eats at parteners.uber.com, click on the menu, the click on Deliveries.
Your browser will take you to a page containing an opt-in button.
Once that is clicked, you will need to wait for their activation email.
That activation email could take upwards of 24 hours.
Look for an email labeled as Subject: Welcome to Uber Eats.
Once you have clicked on the activation code, it is my understanding that you will see a new option to toggle between, labeled delivery requests, which will appear in your Uber driver App.
Interesting Read: Inspiring: Local Uber Driver Makes $100k A Year Driving 84 Hours A Week
Disadvantages of Delivering for Uber Eats
Like any other business, the pay can be low if you are not motivated to work during high demand times.
Common frustrations are long wait times at restaurants, backed up traffic, poor parking, trouble reaching customer, or trouble finding customer's address.
I hope you have found this article helpful in making your decision as to starting your new business. Please, do share this with your friends.
If you have any questions regarding Uber Eats Customer Service as your choice of business, please feel free to leave me a comment below and I shall respond in a timely manner.
Sources
https://www.uber.com
https://www.ridesharingdriver.com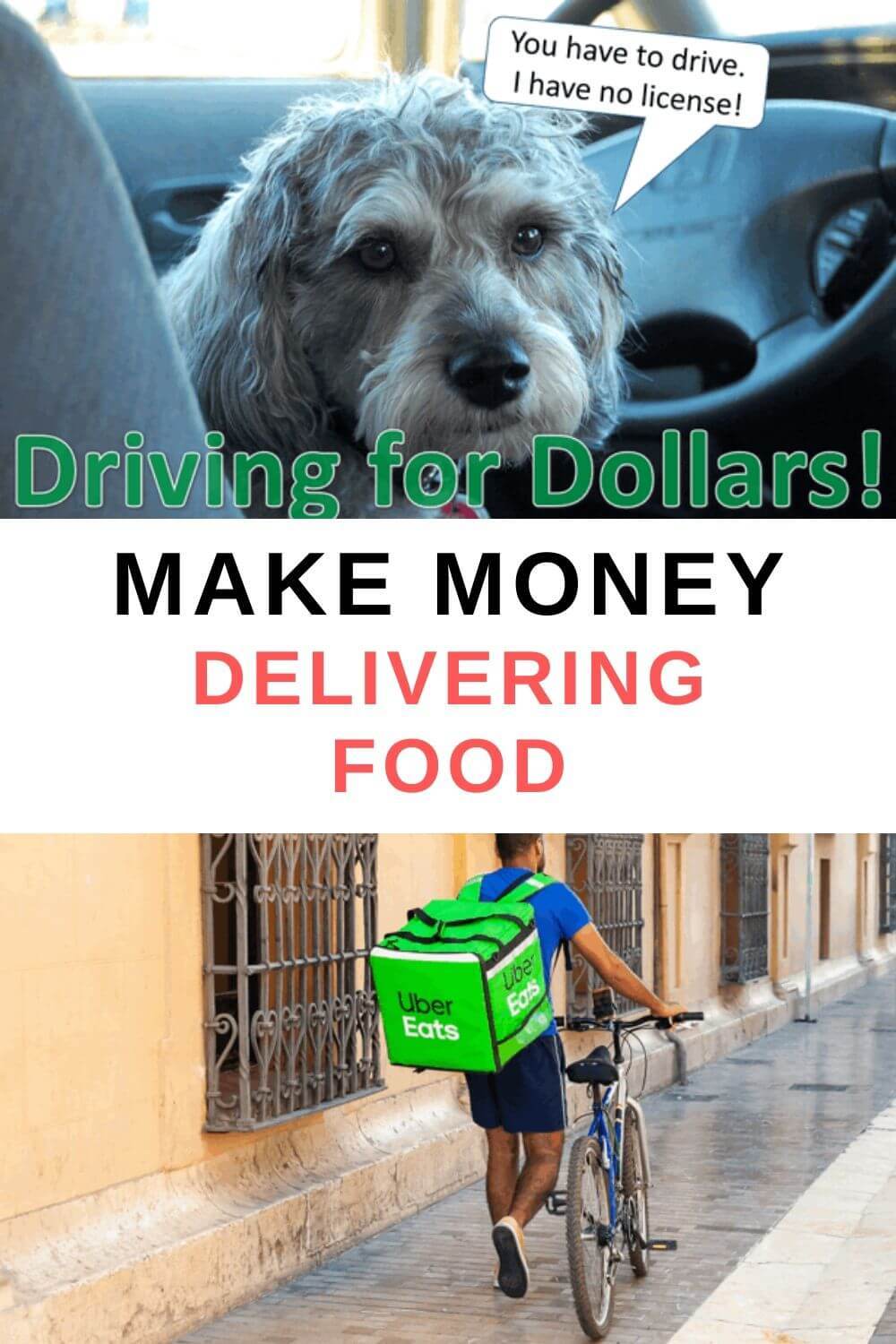 Credit for Header: image by visual.dichotomy – tess is driving (his schnauzer/poodle mix pet)