Many successful bakeries got that way by starting small… and maybe even some may have started from their home. You too can start your own cake business in this way, if you so wish.
By starting out small, let's say taking orders for birthday cakes in your neighbourhood, might be one way you could start a cake business.
One such business that I personally know of got their start and became a well recognized cake decorating business in my own city. The owner started her business from home and once her client base became large enough, they (husband and wife) purchased an older home just east of the downtown core of the city that I live in.
This gave them the ability to renovate this old house, to have a suitable store area out front and a modernized kitchen for her bakery, in the back. The property didn't have much parking, but even that wasn't a problem as clients either came only long enough for picking up their orders or the orders were delivered for a small charge.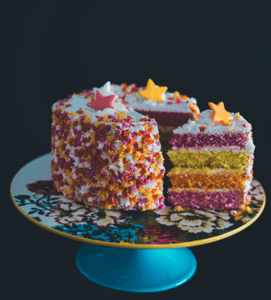 Once this business became profitable and they wanted to expand on their earning even more, so the wife started offering "much in demand" lessons for learning to decorate cakes so they look professionally done.
Voila! In this way, she was starting a cake decorating business in her already well established cake bakery business.
After only 25 years in this business, the couple sold the successful cake business, invested their money and went on to enjoy their retirement.
In starting your own home business, you will need reliable appliances and a very sanitary kitchen in which to bake and decorate your cakes (or cupcakes) in.
You may even need a reliable car to be able to deliver orders when necessary. And, having a supportive family (if more than you are living in your home) will also be key to your success, as there will be interruptions made in their "normal" daily routine from time to time.
Do check with your city's bylaws should you decide to setup a professional bakery in your home as many neighbourhoods would not allow for businesses to be operated from a residential neighbourhood. This is where starting out small, from your home may be a better idea and should be acceptable.
Please understand that I am NOT engaging in offering legal or financial advice by sharing this information with you. This is meant to simply offer you with ideas on how you can start your own cake business. The necessary researching for your particular needs is up to you to provide for your project.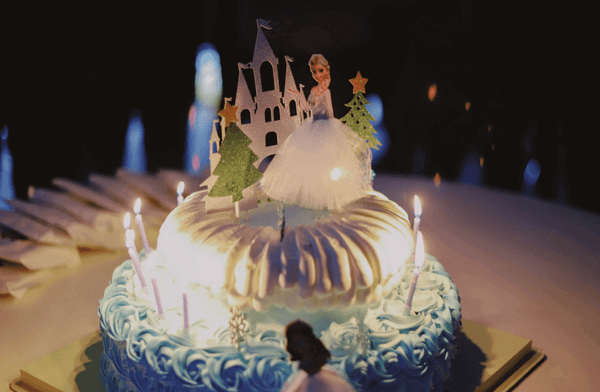 If you enjoy baking and creating masterpieces from a simple cake, then this may be the perfect business for you to invest your time in researching.
The more attention and customization that you provide in your cake decorating orders the faster word will spread in your area. This is how your name could become known for quality and reliability, helping your client list to get longer and longer.
Always focusing on providing your best efforts for your client's wishes rather than focusing on what you want, you will be bound to succeed. Though I do promise you, there will be times when you may feel overwhelmed… but that is normal for any new business.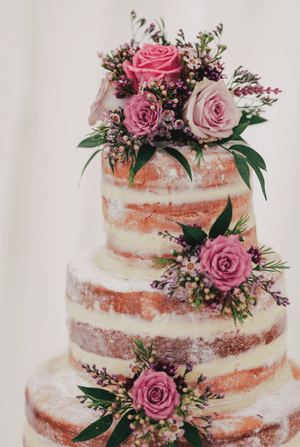 Be sure to hold off on taking orders for wedding cake until you have honed your skills to become perfected for this type of demanding order. Word of mouth will spread quickly and you want to have happy customers. Sticking with what you know and perfecting that will help ensure your success.
Honest bakery operators will tell you that they have destroy many cakes trying to get that perfect wedding cake, so don't ever get discouraged when you are faced with a FAIL… simply start again. Believing in yourself is important and your abilities will get better with practice.
Enjoying what you are doing will make those challenges in owning and operating a business easier to tolerate.
Starting Your Own Home Business
The cost of starting your own cake decorating business could be a lot less than you might be thinking, considering you are starting from home… no shop to upkeep. That means no cost of rental space, no special commercial equipment needed, and best of all… no staff that you would need to help you in a brick and mortar shop.
At home, you will need extra storage space for your baking supplies and the room in which to do your baking in.
You may even consider working for a local bakery for a year in order to learn the ropes of operating a business. Some of you may prefer to take baking classes… wherever you may be starting from, then you will need to do what is necessary for YOU, before starting your bakery business.
Can you imagine… starting your own cake decorating business, you will be your own boss. What an exciting opportunity this can be for you, to be creative in doing something you enjoy doing and getting paid for it too!
Advantages of Starting Your Cake Decorating Home Based Business
Set your own hours of operation
Less expensive
No need of driving to and from work
Less risky financially
High potential to profit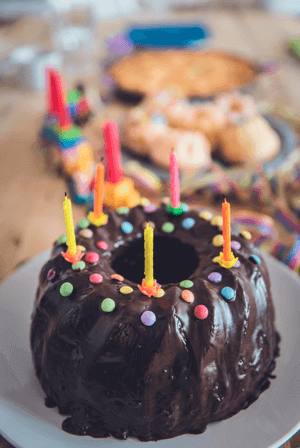 To start your own cake business in your community you could place ads in your local newspaper, have a friend do a "shout out" for your business to a local radio station, offer bulletins on peg boards wherever you may find them (some grocery stores, community centers, etc., may still offer this) and you could even create pamphlets (or flyers) and have them place in your neighbour's mailboxes.
Business cards are another means of marketing your business. Keep them handy so you can present them whenever you are dealing with a potential client.
There are several low cost, online means of creating professional looking business cards and pamphlets, some of which will even deliver right the finished product to your door. Example: Vista Printing.
At the start of any new business, marketing can be taxing. However, facing this repetitive necessity at your start to continually market yourself, it will get easier over time. Developing your reputation and skills is the first step in introducing your service to your community.
Make sure to get the most of your advertising efforts and ensure that a consistent, high quality image of your business is maintained at all times.
To do this, put yourself in your potential customer's "shoes" and provide the information they will be looking for. In your advertising, answer questions like:
Why would a client come to you and not a competitor?
What are you offering that is unique?
What incentives can you offer?
How can you get your business to stand out?
What can you do differently from the local baker that a customer might appreciate?
Your promotional package should highlight the benefits of using your service and showcase why your service is different. You have to stand out in order to gain new customers. Sometimes the simplest things could make a HUGE impact on how your customers see your service.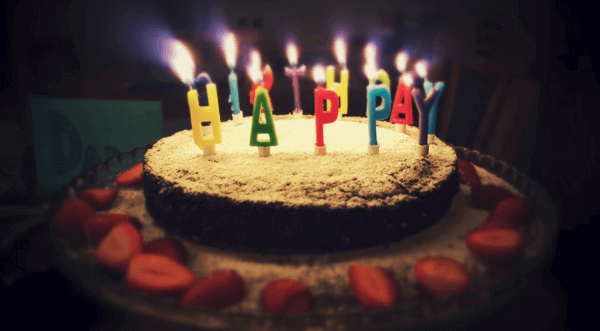 An example might be; if you are decorating a birthday cake then simply include a free package of candles or a bag of balloons. This would be low cost… but different.
Put your own personal touch on your customer's orders and you could see incredible results.
Document EVERY marketing technique you try, and make sure they can be easily changed if and when necessary. This way, you can make any necessary changes to encourage improvement.
Always represent yourself as a professional and in a friendly manner.
Keep ALL receipts of the supplies you purchase when creating your business cards, flyers, postage, envelopes… what EVER you use in marketing your business, as these are tax deductible items when operating a registered business.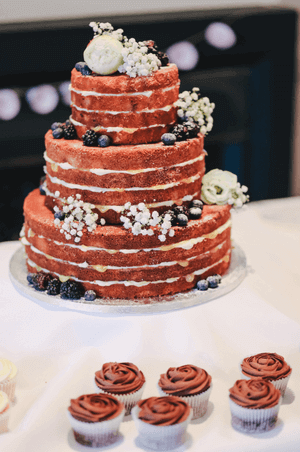 Beside birthday cake orders, be prepared for orders for baby and bridal showers too! At the start, these cakes could be the main source of income for you. Constantly work at perfecting you baking and decorating skills.
Never allow yourself to become intimidated by larger bakeries and catering services. If you are professional and consistent, word of mouth WILL spread like fire… which will be your best form of marketing!
Simply develop a marketing strategy that is affordable and easy to execute and maintain. If you fail to work on your marketing constantly, you will fail to expand into the areas that you want to cover. Hard work and lots of discipline are necessary for ANY new business.
Tools You Need to Start Your Cake Business
1.) A reliable oven – you don't need a specialty baking oven to make a cake. Providing your oven works well, and you can regulate the temperature that will do fine.
2.) A hands-free electric mixer – because the icing you will be using WILL put a lot of strain on a regular stand mixer, therefore a KitchenAid 5 qt. mixer is recommended. Following is a video review for this mixer.
3.) A cake turntable – there are many different sizes, designs, shapes and prices of these to choose from. Purchasing a better quality turntable will save you money in the long run, as it should be able to handle heavier tiered cakes too.
4.) Baking pans – should be good quality, and available in different shapes. Buying the best quality pans will make a difference, as they will last a lot longer than the bargain versions that are meant to be used occasionally. Having two or more sets of baking pans will allow you to use your time better, as one 14" pan once pulled from your over, must cool before you wash it, refill it and use it to bake in again.
Be sure to measure your oven BEFORE you buy larger size pans.
Odd shaped pans like hexagon, square, rectangular, etc. are not requested as often in the wedding cake business. So, when you are ready to venture into offering wedding cakes, you should only need to keep two sets of EACH of these.
Always buy your tools from professional bakery equipment suppliers rather than the local department stores. The pans you purchase should have 90° angled sides and corners. And if you plan on making cheesecakes, be sure to purchase pans with removable sides.
Versatile shaped pans like a ball, petite doll pan, horseshoe, and other such shapes can be use for more than one type of cake. An example of this is the ball pan… it can be used for different types of balls (soccer, baseball, basketball, etc.) and then half of the ball pan can be use for a baseball cap, a domed top of a building, or even a round top on a wedding cake. This little pan can be very versatile.
WARNING:
You can NOT sell copyrighted character cakes. If you want to make them you can NOT sell them. So, do NOT waste your money in purchasing such pans if you want to operate a legal cake decorating business.
5.) Cooling racks – you will need several heavy duty cooling racks.
6.) Separators – once you start making wedding cakes, you will need separators. The most reliable and stable separators go through the cake and rest on the plate below.
7.) Angled spatula – needed for applying and smoothing icing.
8.) Piping or pastry bags – for creating borders and other types of decorations. Make sure these come with an easy way of changing the tips. Basic tips include those used for lettering and creating flower petals, leaves, and borders. Purchase others only as needed.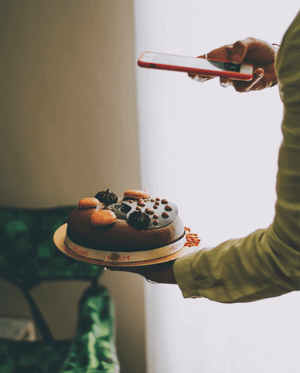 9.) Digital camera – be sure to have a good camera and learn to take good, close up pictures of your work. When you are trying to establish yourself in your community as a sugar artist, these images will show your potential customers what you can do.
10.) Odds and ends – other important items are: greaseproof paper, tissue paper, foil, icing scraper or comb, icing ruler or comb, serrated knife, decorations for top of cake, and pillars (when required).
Your electric mixer will be your biggest investment.
If you are a person who loves to shop, you need to be aware not to go too far too fast by purchasing more than you require.
Most of your cake orders will be filled using the few essential tools already mentioned. Stick with purchasing only the tools required to fulfill the orders you are offering.
If and when a special request is made for a custom design, you really do not need anything other than the basics listed above.
7 Tips on Lowering Your Starting Costs
1.) Buy only what you need – don't be tempted to buy items you may never use.
2.) Use the internet – from ordering items to creating your very own website, the internet can be a very good cost saving tool.
3.) Use your home telephone number – then once your business grows you can invest in a separate business telephone line, but you really do not need this when your first begin.
4.) Create your own business cards and flyers – using easy to use templates offered online.
5.) Use your home office – as you do not need to rent office space at your start either.
Set up your office and computer to be your central point where you can store your customer lists, build your website, and stay organized from. If you do not already own a computer, then this too will be a costly investment and worth the price.
Federal taxes typically look at home office deductions very carefully so you should consult with a tax advisor regarding claiming such deductions come tax time.
6.) Take your own photographs – each time you design a cake you should take a picture of it so that you can build up a portfolio and use these photos as a catalog for potential customers.
You could even print your pictures off yourself using a standard coloured printer and photocopier paper… or send your images out to be printed professionally. An example would be to use Staples for printing your coloured pictures and pamphlets.
7.) Hire a legal service – as all businesses should be prepared for any legal issues that may arise. Having a legal service ready to serve you in your time of need, can truly take a lot of pressure off a business owner. An example of this service is LegalSheild, where you would pay a monthly premium to have the best lawyers ready to server you if/when necessary.
By operating your cake decorating business as legally as you possibly can, this can work to help you stay out of trouble.
Once you have been in business for 5 years, you should be profitable enough to move into a legal space for you business. Some home cake businesses become profitable sooner than 5 year!
In the meantime… in the off chance that a jealous competitor threatens you with a zoning violation, you may be forced to allow the health department to inspect your home based business.
Should this happen to you then…
Some requirements that MIGHT end up being required (should such a stunt be pulled on your home based cake business) are as follows:
1.) Business license – if you haven't already registered your business.
2.) Federal ID number for tax record purposes.
3.) Health Department fees.
And… some house requirements that MIGHT be included are:
1.) A 3 compartment sink with a grease trap installed.
2.) A hand sink and a mop sink in two separate sinks.
3.) Lights covered – apparently there are clear plastic tubes available that cover fluorescent bulbs.
4.) Washable surfaces – walls, floors, cabinets, counter tops, etc.
5.) Ceiling must be of a non-absorbent material.
6.) Separate refrigerator, freezer, oven and one with thermometers.
7.) A separate entrance.
8.) Storage for your bakery equipment.
9.) No pets EVER in the work area.
10.) An approved water source.
11.) All ingredient containers must have covers, and be clearly labeled with the contents and dated in refrigerators, freezers and cabinets, at all times.
12.) Heating and A/C may need to be separate from the rest of your home.
13.) If your business is to be a separate building from your home, you may be required to provide a small washroom too.
14.) Check your zoning laws to make sure if signs are allowed for your business in a residential area.
And… if this happens, you will need to be prepared to make a decision, to either make the necessary (costly) changes to your home, to move to a legal space… or to close your business all together.
I'm betting that if you ever have such a jealous competitor and you are forced to move your business to a legal space that your customers will become even MORE loyal… and that you can use this (your story!) to make SURE you profit even more than your jealous competitor!
The harder your work, the luckier you will be.
If you find this information helpful, I wish you only success in your venture, and I hope you will share this post.
Should you wish to leave a comment below, I will make sure to respond in a timely manner, as all comments are greatly appreciated.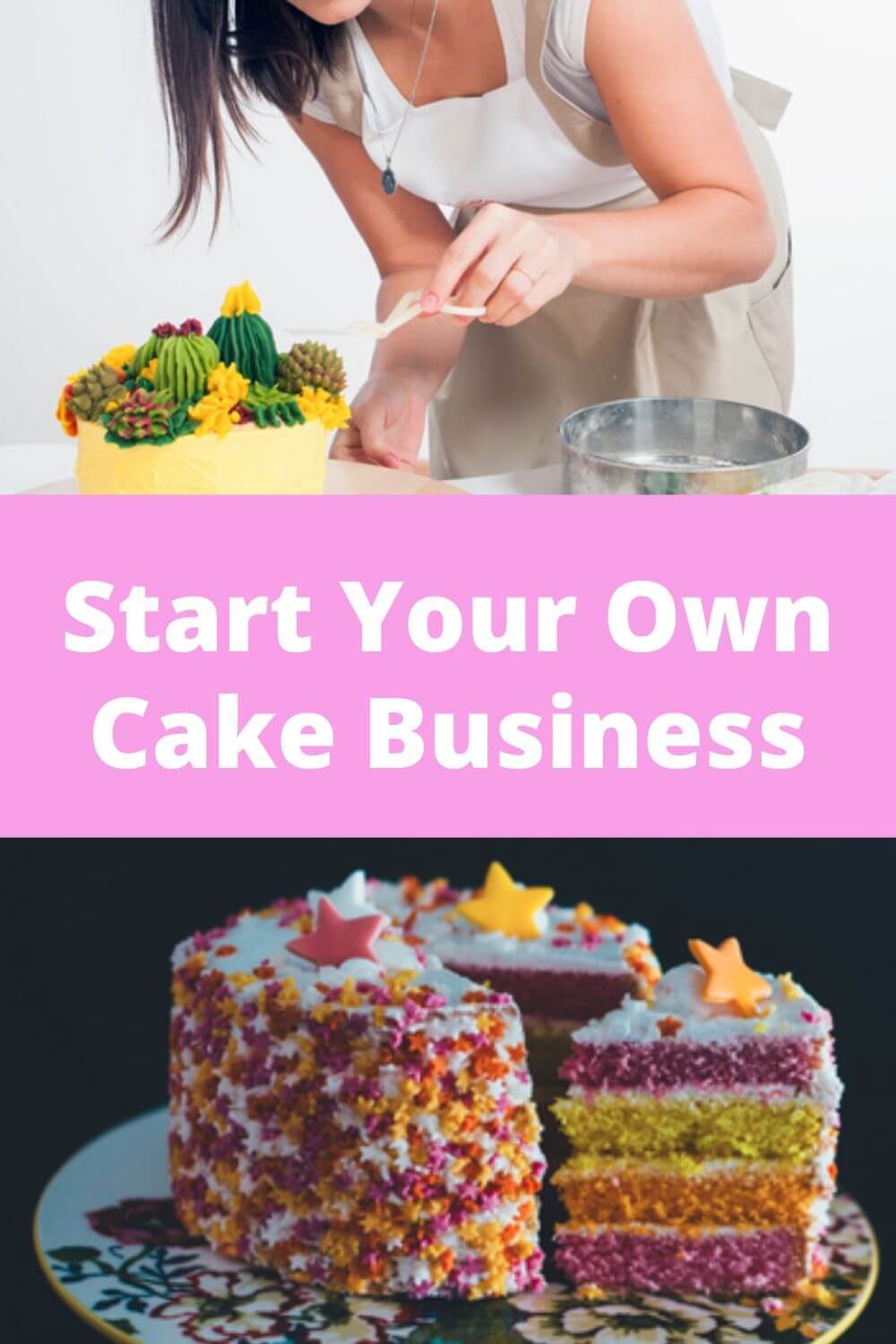 Header Image: by ID 101389720 © Vitalij Sova | Dreamstime.com