Starting your own cleaning business has to be one of the least costly, easiest businesses to get started in. If cleaning is "fun" for you, then this may be the perfect business idea for you.
No matter whether you are a male or a female, a good cleaner is a priceless service for anyone, be they a homeowner or a business operator.
Providing you are good at cleaning those corners, dusting the tops of cupboards, and informing the owner when special cleaning is in order… then you will most likely become that priceless service to many.
There really is a lot of money to be made in cleaning up after others. You only need to be "the best" at cleaning. Heck, you don't even need a college degree to do this business!
How to Start a Cleaning Business on Your Own
When literally starting your own cleaning business, you may find it easier to focus on doing homes of those you know. Once you gain the confidence of those who do hire your services, you will find that word-of-mouth goes a long way to gaining you more clients.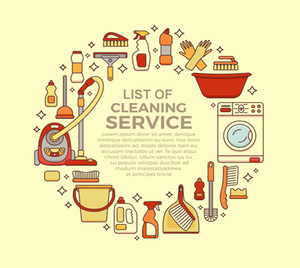 Though, you need not rely on word-of-mouth alone at your start. You could make up some flyers (using free templates) describing exactly what it is you do.
Some house cleaning services include window cleaning while others do not, some only do general cleaning like vacuuming and refuse to move any furniture while still others refuse to clean toilets. Having your list of "dos" clearly listed in print will benefit both you and your clients.
Starting out your business with a handshake is fine for those few friends and family members that you know well; however, over time you will find that you are better off having a contract drawn up between you and the client… especially should you decide to take on doing commercial cleaning.
A quick note here before I continue: I always want to be totally transparent with you when offering ANY product ideas. Only products I deem worthy of giving a big shout out get my attention like this. However, I also need to inform you that I receive compensation if you use my links here, and eventually I may earn enough to even by a couple of cups of coffee.
Equipment to Start a Cleaning Business
If you do choose to start out with homes, you could start your cleaning business with absolutely NO equipment at all. You can simply use the client's vacuum cleaners, mops, pails, rags and cleaners. Most of your clients will more than likely prefer that you do use their "stuff".
How easy would that be for you?
No lugging of heavy equipment, no worry of repairs from over using your equipment, and best of all, no having to store the equipment used for your business when you are not at work.
So, starting your own house cleaning business is definitely the best way to start a cleaning business. Only after you have gained several homes and become good at cleaning would you ever want to consider doing commercial cleaning.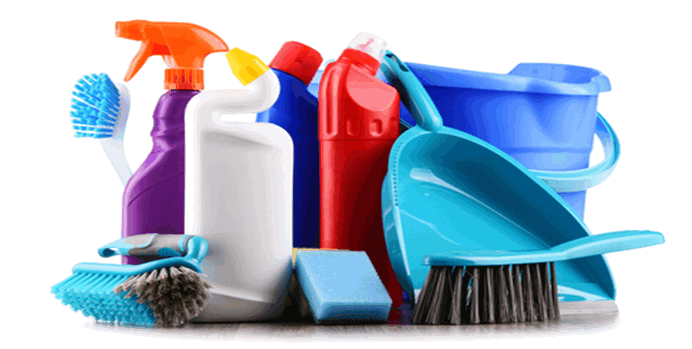 Commercial cleaning would require a wide range of equipment, along with a vehicle to transport your equipment… and a place to store the equipment (along with the need of more insurance).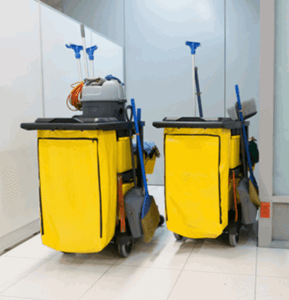 Cleaning rags
Mops and pails
Scrub brushes
Broom and dustpan
Garbage container on wheels
Garbage bags
Paper towels
Vacuum
possibly even a floor polisher
Then there is the protective wear that you will need like rubber gloves, maybe even a plastic apron. Depending on the commercial environment, you may even find that you need rubber boots too.
What do you need to start a cleaning business?
First you should be fully bonded, and be prepared to provide your clients with a recent police check done on yourself. This way, your clients will feel more at ease as some of your clients may even need to hand you a key to their home so that you can clean while they are absent.
If you plan on making lots of money with your cleaning business (and why wouldn't you plan on that), then you should register your business so that all of your expenses can be legally deducted from your income.
Should you seriously consider expanding into commercial cleaning, you will need business insurance to cover things like liability for any damages done, etc.
If you are planning on hiring employees at anytime during expanding your business, then you will need to be paying out for government enforced insurances like WSIB (Workplace Safety & Insurance Board) in Ontario, Canada. So, be prepared to check with your local Chamber of Commerce to make sure you have all of the necessary insurance in place before you need it.

You need to have a good handle on bookkeeping and accounting, so if you are NOT good at either of those, then be prepared to hire this service done for you.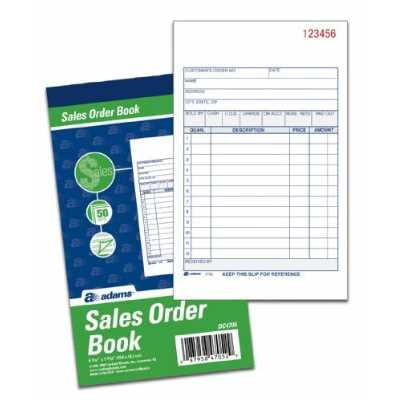 It is advisable to always invoice your clients, so… in the beginning, you can purchase less expensive pads of invoice forms from such places as WalMart. However, should you expand your business in the future; you would then want your invoices to carry your business name and possibly even a logo.
House Cleaning vs Commercial Cleaning
As a house cleaning service you will find your new business is a day job, where most commercial cleaning is done late at night.
For safety alone, commercial cleaning should always have at the very least, two people on the job.
BONUS Tips on Starting Your Own Cleaning Business
1.) Seriously consider automatically charging your clients at LEAST 3% more every year. Establishing this at the start makes it much easier to hand your client's their bills. This way, if your prices are lower than average in your beginning (which as new business owners, our prices usually are) you will be able to easily gain the income you deserve.
2.) Be prepared for several different methods of payments from your clients, as some of your clients will pay in cash and cheque, while others may prefer to pay you by eTransfer.
3.) Accepting credit cards not advisable due to the extreme high rates charged to small business owners, just to be able to offer credit to your clients.
4.) NEVER ignore a client's complaints. If you learn to handle all complaints right, you stand to succeed in business. Ignoring a complaint will come back to "bite your business" in a bad way.
5.) Always treat your clients like you would want to be treated.
For those who want help starting up your very own cleaning business, even hiring your own staff right at the very start of your business, then I offer you the following suggestion.
This works no matter where you are located or what type of cleaning business you decide to focus on.
I do hope you have found the information shared here to be helpful. Should you have any questions regarding starting your own cleaning business, I do hope you will leave me a comment below so we can discuss this further.