Imagine all of those technically challenged computer users out there, all around you.
Making money by providing quality computer laptop repair services would be a great way to earn a living.
Plus, no more need for commuting to work in all kinds of weather. You would be free to schedule your own work day schedule too.
With more and more small businesses being created every day in North America (and it seems there are fewer truly technical savvy technicians that are able to repair computers, from desktop to laptops), this would be a great business idea for those who love to learn, tinker, and fix things.
There is all sorts of training available to those of you who are technically savvy.
You could start off your business by fixing old computers that friends and/or family members own, in order to gain the necessary experience and confidence in what you have learned.
Your local college and correspondence institutions both offer online training.
However, these courses will cost you several hundreds of dollars.
To see for yourself that what I am saying is true, simply Google search, "courses available to learn computer repair", without the quotation marks, of course.
Don't despair if you have not got the funds to afford the training from these institutions… yet.
I can show you how you can start to learn to do computer laptop repairs even on a budget.
This way too, you can test yourself first, to see if computer laptop repair services really would be what you want to venture out into before sinking money into a new business that you are not yet 100% sure you want to be involved in.
There is a computer repair manual available that comes with full details of the hardware workings inside it for both desktop and laptop computers so that you can easily familiarize yourself in order to become more comfortable working inside a computer.
Plus, the instructions cover all versions of Windows.
A sample of the topics covered in this manual are as follows:
A list of computer repair software and hardware needed to fix computers


Common computer problems and how to trouble shoot and fix them


How to upgrade/replace/remove computer hardware on both desktop and laptops


How to keep a computer running smoothly and at optimum capacity


How to create a backup clone image of a hard drive and be able to either restore or browse it later


How to discover the name of an unknown hardware device


How to install or update a hardware driver in the device manager


How to create a bootable installation setup USB flash drive for Windows


How to run computer repair services ads and start your computer repair business now


How to resolve viruses, spyware, malware and any other unwanted files from a computer to make it work blazing fast
Check out the computer repair manual (my affiliate link) that I am referring to, as it promises to be a business guide eBook too.
The vendor even promises to include a free bonus of a computer optimization manual eBook.
Both of the manuals come with screen prints that will clearly demonstrate what you need to do.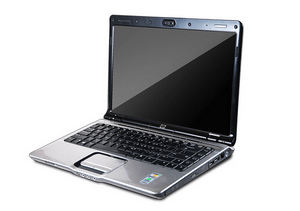 But don't stop there… especially if you discover that you will have more computers with laptops to repair than desktop computers.
Apparently since 2008, laptop computers have outsold desktop computers.
Many laptop users have become discouraged at bothering to have someone repair their laptops due to the high cost estimates they have received.
Many of them have found it cheaper to just go out and purchase a new one placing the old one aside or disposing of it.
You could start your learning by offering to fix those deserted laptops. If you are interested the following is another suggested offer.
Discover how you can learn to fix a laptop computer's CPU, motherboard, power jack, do a proper cleaning from a spill on a laptop, replace a broken screen or keyboard, upgrade a laptop's components… and, learn how to repair any laptop, MAC or PC.
So, even if you were to decide this only helps you repair your own computers, the cost of these two offers combined still outweigh the cost of sending them out to be repaired.
And then there is, Laptop Repair Made Easy (my affiliate link) which provides users with a digital format so that this training too can be studied without having to leave home.
If you were to purchase all 3 or these offers here, your total cost would be a grand total of $141 US dollars.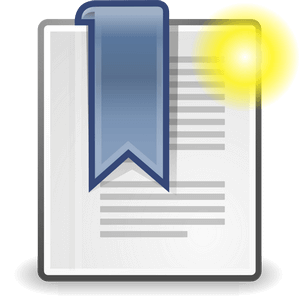 In order to make it even less expensive for you at the moment, you could simply bookmark the URLs or websites to the offers from here that you prefer to wait to purchase later.
That way, you will have the information at your finger tips, and you will be able to purchase them once you are ready to study further.
Getting yourself setup in your new business, you may have to start out small but you won't have to stay small for very long.
If you need further training then by all means, I encourage you to sign up with your local learning institutes or take their online training.
Once you are ready to setup shop offering computer laptop repair services in your neighbourhood, you could start by having your customers bring their units into you.
Then as your business profits allow for you to be able to purchase a reliable vehicle, you could start providing the same services to local businesses by offering to come to their shops to fix their computers, making your services even more valuable.
An Extension to Computer Laptop Repair Services
With all of your knowledge gained on the inner workings of desktop and laptop computers, why not give serious consider into venturing forward possibly into repairing cell phones too, as a sideline to help you profit sooner in your new business.
Most cell phone users only have an option to return their damaged cell phones to the place where they purchased it from, and then the store returns it to the manufacturer to be repaired.
Being able to repair cell phones for your local customers will also help you "get the word out" about your new computer laptop repair services.
It is my understanding that cell phone and laptop repairing is now a major segment of the industry, with an estimated yearly revenue of the cell phone repair industry being now at $4 billion, with an annual growth rate of 3%.
My local IT computer repair service makes a tidy income now that he has become well known in his field of expertise.
It did not happen for him over night… and it did take his having to learn along his way, but it is his passion so it became an excellent fit, providing him with his very own local business.
Now he takes vacations when HE wants to, not when an employer tells him to.
Summary
The following links are all offers to Clickbank products, and as such are 100% money back satisfaction guaranteed, so you have nothing to lose by investing in yourself to gain knowledge by purchasing one or all of them.
Laptop Repair Made Easy (my affiliate link)
Should you discover the information in any one of these products provides you with substandard information then I urge you… YES, I insist that you seek out a full refund, first from the vendor.
Then if a vendor refuses to respond to your request, by all means do contact Clickbank, as they will act on your behalf.
I do hope this post has at the very least, helped to inspire you to seriously consider a career in computer laptop repair services, as this seems to be a field that is not as yet flooded, making it a great way to earn while you learn.
Should you know of someone this career path would be perfect for, I hope you will share it with them.
And if you have any questions, please do feel free to leave me a comment below. Once I receive word that you have left me a comment, I will make sure to respond quickly.