Apparently, Rick Nguyen and Seun Ogundele have joined as partners to bring you VoicePal Pro.
Their landing page video states that we all know how important voiceovers are, as you will need them to make any kind of videos, such as:
Sales videos
Demo videos
Presentation videos
Landing page videos, and
Training videos
According to them, the problem is that voiceovers are super expensive.
They claim that if you go on all of the major freelance sites you will find out quickly how expensive voiceovers are.
The costs they are referring to are thousands of dollars, without the extra cost of commercial license and other things.
To make things worse, they claim that these voiceover artists can deliver late, screwing up your entire project.
The other option, they say that you could use creepy sounding text to speech and scare away all of your website visitors, and we all know how unpleasant it is to listen to a creepy sounding robot voice.
Then they ask you if you would buy something after listening to an annoying robot voice. They claim they knew there was a better way.
In today's world, you must stand out from the crowd. You need voiceovers that are enjoyable to listen to.
They claim that this is why they put together a solution that would allow you to create "human-like" voiceovers from their AI within minutes.
This review will cover the following:
See My #1 Recommended Way of Making Money Online:


What is VoicePal Pro?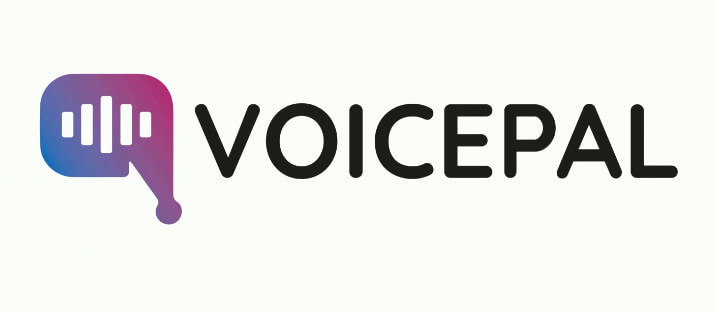 Program Name: VoicePal Pro
Website: https://getvoicepal.com/fe/
Price: $23.97 US funds + $38.97 US funds to remove speech length limitation
Recommended? YES …but with reservations
Rating:
---
Rick Nguyen and Seun Ogundele make claims that you can make remarkable human sounding voiceovers in mere minutes. Then they list the powerful features that you get:
You can produce stunning human sounding voiceovers within minutes
Paste your text
Choose your voice and language
And, download.
They claim that they offer you:
189 different voices and 30 languages that you can choose from.
You can use speech to text, in which they claim that you can instantly create traffic getting articles from the audio of videos.
Speech to speech, instantly convert existing audio files into other languages, and life-like voices within minutes.
Save thousands, as you will never need to pay for a voiceover ever again.
They claim that VoicePal always delivers on time with no overdue deadlines, ever.
Apparently, you will never need to record voiceovers yourself, making this perfect for everyone, and especially for those who do not feel comfortable recording their voice.
And, they say that you can save by not having to purchase expensive voice equipment too.
Their example of cost for a 5-minute voiceover is stated at costing $100, along with claims that you will definitely need more than one voiceover in your lifetime. This is why they claim that VoicePal will pay for itself.
---

How VoicePal Pro Actually Works
Having taken VoicePal Pro for a test drive, they really DO fulfill their promise of your being able to create a human-like voice for your videos within mere seconds.
What I did in my test was that I took the 138 words (my account is limited to 500 words) that I used in creating my latest landing page video with, and I could EASILY create a female sounding voice with the text.
Inside your account you will find that you have access to Google and Amazon voices.
Google voices provide you with more options in their settings.

Where as, Amazon voices only allows you to adjust the Speaking rate/speed.

PROS
You actually get what they promise you.
This product would be PERFECT for those with accents they do not want on their videos. The voiceovers would resolve this issue.
Also great for those who are too shy to want to use their own voice.
The cost of this product can be a LOT less than a Fiverr gig for voiceovers.
CONS
Labeling VoicePal basic as Pro is a tad misleading, to say the least (my reason for four stars instead of five).
If you adjust the Google Speaking pitch beyond 8, you will soon discover the female voices sound like they are developing laryngitis.
All three of the female voices I tried, I could NOT detect any differences whatsoever.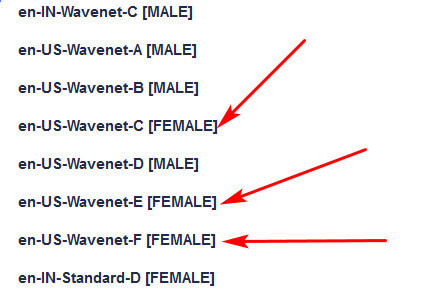 You would need to purchase their upsell in order to make your account worth using, as a 500-word limitation on your initial purchase doesn't leave you with much, when creating learning videos… and yes, maybe even some landing page videos.
Their claim of 189 different voices and 30 languages only means that this product should be quite usable for almost ever language.
Though, I doubt any one person would EVER use more than perhaps 10 different voices (unless you create voiceovers for others), tops.
---

Is VoicePal Pro Worth it?

Yes, I believe that VoicePal Pro is definitely worth it, especially if you purchase the upsell, providing you need more than one voiceover over 500 words.
The only reason I gave VoicePal Pro only 4 stars is due to what I deem to be purposefully misleading by calling the basic product as "Pro".
---

Other Voiceover Options
Learn to do voiceovers (my affiliate link) yourself
Hire someone from Fiverr where you will find gigs offered from a wide range of prices. View details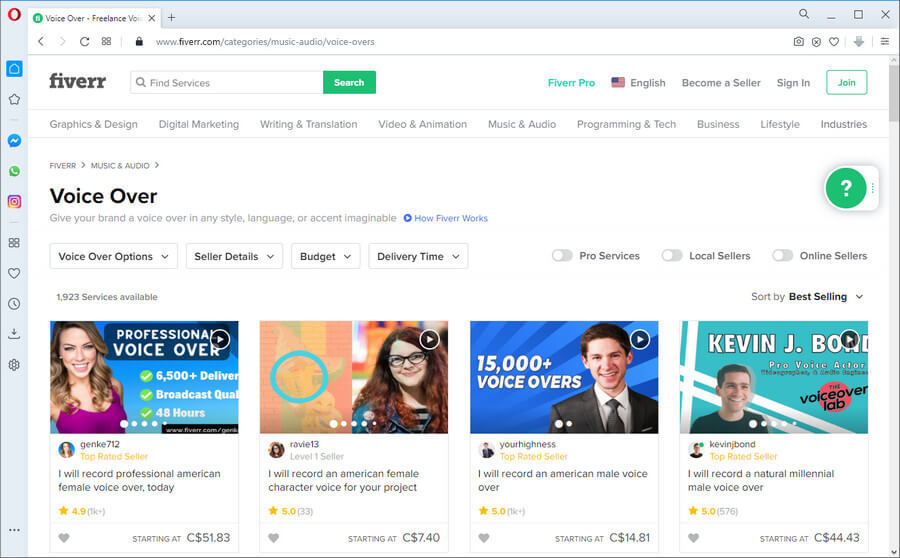 Pay Google by going directly to them. Clicking on Pricing, you can then click on Free on GCP from the sidebar and learn the following:
Always free products
You'll get free usage (up to monthly limits) of select products, including BigQuery and Compute Engine.

PLUS

$300 free credit

New customers will also get $300 to spend on Google Cloud Platform products during your free trial. View details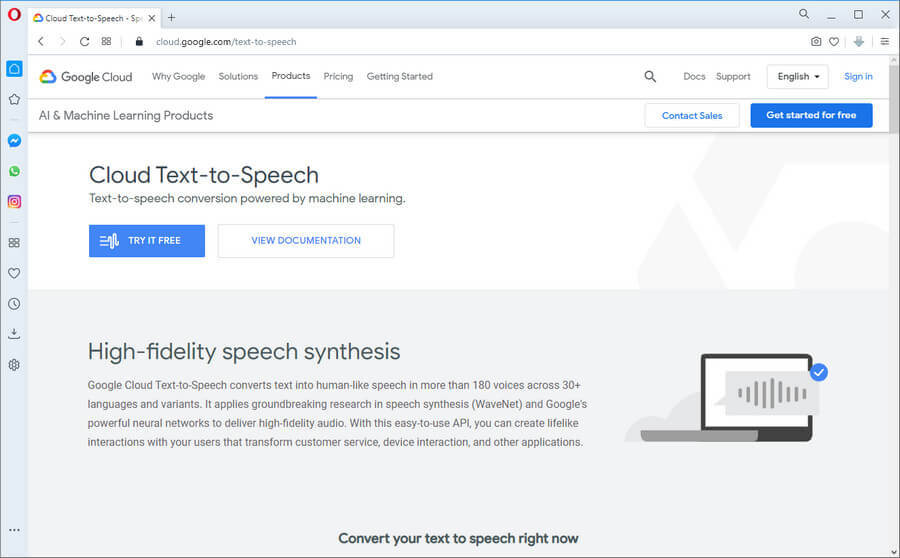 Or… go directly to Amazon. Click on Pricing, and you will see a Free Tier with the following stated:
MILLIONS OF CHARACTERS PER MONTH

For Amazon Polly's Standard voices, the free tier includes 5 million characters per month for speech or Speech Marks requests, for the first 12 months, starting from your first request for speech.

For Neural voices, the free tier includes 1 million characters per month for speech or Speech Marks requests, for the first 12 months, starting from your first request for speech. View details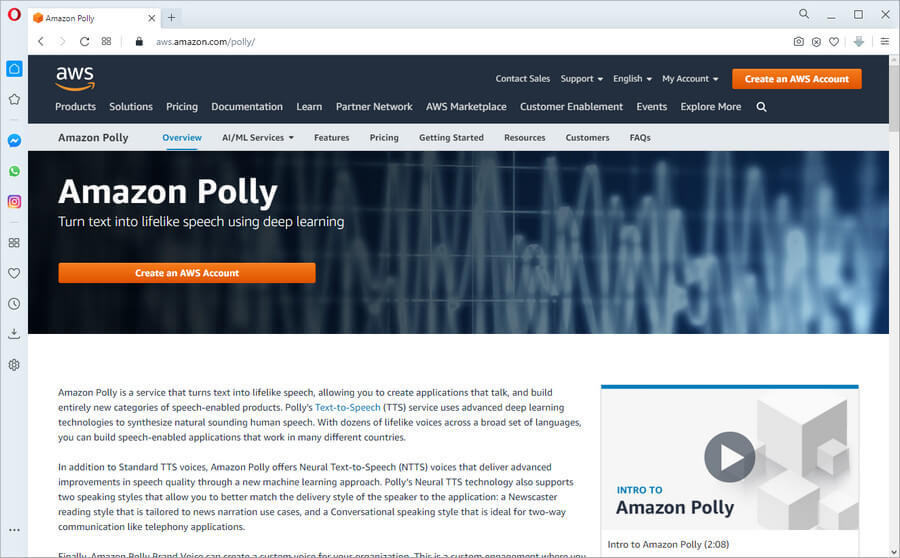 Sharing my review here with you is my way of helping you determine whether to invest in a quality product like this or not.
I do hope I have been able to provide you with the necessary information enabling you in making your decision whether to buy this product, as I'm sure that should you ever try VoicePal Pro, you will agree with my answer to is VoicePal Pro worth it.
Should you have any question regarding my review here, or you simply want to add to what I have stated, please do feel free to leave me a comment below. All comments are responded to in a timely manner.
Stop Wasting Money,