Jeff Greenlane claims he will reveal some closely guarded secrets that only wealthy investors in rare coin know about.
He claims that your rare coin investments can provide you with a great part time income and even possibly replace or exceed your current income, allowing you to spend more quality time with your family and friends.
Greenlane claims he can show you how to get started with as little as $100, and with nearly no risk.
Apparently, you need no special knowledge or experience either, and that you could start profiting from rare coins today, even if you had never even heard of or known that rare coins existed.
He claims he wants to be the first person to share these secrets with you so of course he can bank a nice profit at the same time.
Greenlane states that he has thirty plus years experience collecting rare coins and more than ten years successfully investing in this field.
Then he goes on to say that over the years he has been lucky enough to meet a few wealthy investors and build strong bonds where he was able to learn and test these secrets that he wants to share with you.
My review here will entail the following topics:
See My #1 Recommended Way of Making Money Online:


What is Coin Investment Secrets about Anyway?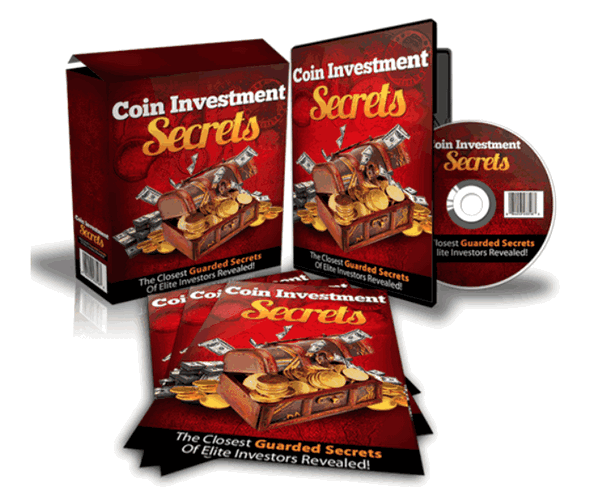 Program Name: Coin Investment Secrets
Website: http://www.coininvestmentsecrets.com/
Price: $37 US funds
Recommended? NO
Rating:
---
Jeff Greenlane claims that those wealthy investors that he befriended usually invest more than a thousand dollars per coin and many of their coins, he says, are worth more than ten thousand dollars each, while their profiles include six to seven figure coins.
Greenlane goes on to explain that he decided to adjust their secrets to lower investment costs and then put that to the test.
That's when he discovered secrets to make this work and earn you a good amount of income per year with as little as one hundred dollars to start with.
The biggest myth, Greenlane continues saying, is that you have to be a coin expert or an experienced professional coin dealer with lots and lots of money's worth of rare coins to be able to profit from collecting rare coins.
He says, you don't have to ever read a book related to rare coins, that you can be just a regular person with only $100 to start investing with, and that you can have zero experience in rare coins and still profit.
Greenlane goes on to promise you that this is the first ecourse ever written offering to share real secrets of investing in rare coins, possibly making his product a complete beginners guide to profit from investing in rare coins.
---

How Coin Investment Secrets Actually Works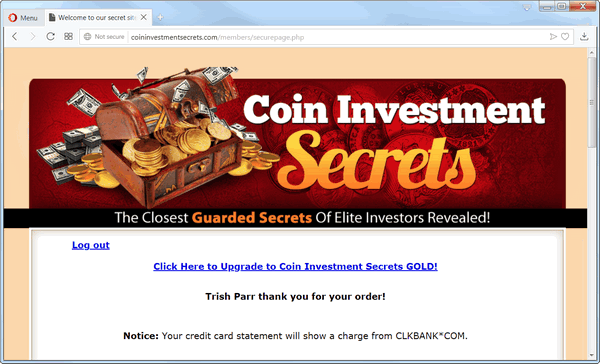 Jeff Greenlane's ecourse consists of 12 PDF files and 4 TEMP files.
Each of the 12 PDF files contents are highlighted below:
Module 01: Introduction – 5 pages (minus 3 = 2 pages of information)
Module 02: Insider Secrets of Strategy #1: The Collector – 7 pages (minus 3 = 4 pages of information)
Module 03: Insider Secrets of Strategy #2: The Collector-Investor – 9 pages (minus 3 = 5 1/2 pages of information)
Module 04: Insider Secrets of Strategy #3: The Collector-Trader – 5 pages (minus 3 = 2 pages of information)
Module 05: Insider Secrets Strategy #4: The Investor-Trader – 5 pages (minus 3 = 2 pages of information)
Module 06: Insider Secrets of Combination Strategies – 4 pages (minus 3 = 1 pages of information)
Module 07: Advanced Trading Strategy #1 – 8 pages (minus 3 = 5 pages of information)
Module 08: Advanced Trading Strategy #2 – 7 pages (minus 3 = 3 1/4 pages of information)
Module 09: Advanced Trading Strategy #3 – 6 pages (minus 3 = 2 1/2 pages of information)
Module 10: Advanced Trading Strategy #4 – 7 pages (minus 3 = 3 1/2 pages of information)
Module 11: Advanced Trading Strategy #5 – 6 pages (minus 3 = 1 1/8 pages of information)
Module 12: Advanced Trading Strategy #6 – 7 pages (minus 3 = 4 pages of information)
Only ONE bonus was provided where two bonuses were promised… and that one bonus was titled as Coin Investment Secrets Special Report, which was provided in a zip file and contains a 13 page eBook. The following screen print is a paragraph found on page 12 of this eBook:

PROS
I could find none.
CONS
This website offering is NOT provided from a secured connection… no HTTPS.
When I contacted his support email address asking for an explanation for the 4 TEMP files, as I was curious as to whether perhaps these files were supposed to be included as original files or not, but my emailed request was ignored.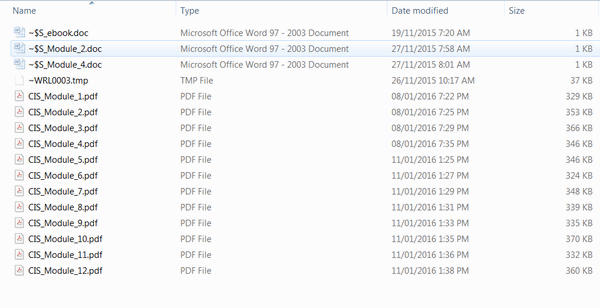 Support for this product was non-existent which makes me wary of trusting any of the content.
The images Greenlane provided regarding his ecourse, I found to be a bit misleading as I truly anticipated either videos or MP3 files would be a big part of this ecourse, mainly due to the disk that is displayed to the right of the box that is used to show off his product.
---

Is Coin Investment Secrets for Real?

No, I do NOT believe Coin Investment Secrets to be a good investment or a credible source of investment information, simply due to no real support offered when asking for an explanation.
Everyone makes mistakes, but when I received no word back from Greenlane and/or his support desk, then what else is left for me to believe.
Note the dates of the PDF files in the screen print above, of the content of his zipped ecourse file.
Only pointing this out here so that when you read some of the information offered linked below, you will realize there is lots of quality information available today from credible sources for a lot less.
For these reasons I can NOT recommend Coin Investment Secrets.
---

Better Sources for Learning to Invest in Coins+
Please do listen to this expert's advice…
Then, check out the following video…
Other's informative sources where you may find more valuable information offered for FREE, I offer you here, linked below:
The Secret's I've Learned About Making Money in Collectibles – by Dr. Steve Sjuggerud, a FREE 8 page PDF file.
3 Ways to Profit from Collecting Alternative Investments – Forbes.com
5 Strategies for Investing in Rare Coins – by James Bucki
10 Insider Tips Every Rare Coin Collector Must Know – by Paul Green
The Expert's Guide to Collecting & Investing in Rare Coins – by Q. David Bowers
The 15 Truths No Coin Dealer Wants You to Know – a FREE 36 page PDF file you can download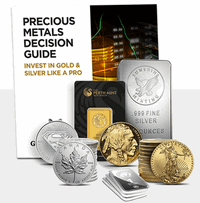 Learn the Secrets of Successful Investors and Avoid Costly Rookie Mistakes – FREE Guide offer by submitting your details in their form to instantly receive your Free Investors Guide.
(screen print of which is shown on the right – – – ->)
If you have found this review to be as helpful to you as I am hoping it will be, please feel free to share this with your friends and help spread the word!

Should you have any questions as to whether Coin Investment Secrets is for real, or if you would like to simply add to this topic, do feel free to leave me a comment below, as I make it a habit to respond to all comments in a timely manner.
Thanks for dropping by,