Ankur Shukla says that he wants to share something with you here that is very, very cool.
He claims that he just made a plugin that captures the spirit of the holidays, and helps you build your list completely, automatically.
Yes, Ankur then goes on to say… no more boring opt-in forms, no more pop ups are actually bothering you.
We have something simple and something very, very unique that he wants to share with you.
He than says to let him quickly dive right in, without wasting your time, and show you how it works.
Using a test site, Ankur then opens it in his browser window.
Once opened so that you can see his test site as a visitor might, he says that as you can see here, you don't see any opt-in forms. "So how are you going to actually build your list?", he asks.
Ankur goes on by saying that you can see this happy faced Santa bouncing around on the screen and you can see basically, every time you refresh your browser, it just bounces around on a different place on the screen.
So, every time you have someone come over, they will see a person bouncing around, or this icon bouncing around on a different place on the screen.
And obviously, he is bouncing around so that you will be bound to click it, is what Ankur claims. "And when you click it," Ankur asks, "what happens?" My review of this plugin will cover the following:
More About the Gift Machine WordPress Plugin
How the Gift Machine WordPress Plugin Actually Works
My Take on the Gift Machine WordPress Plugin
Summary
See My #1 Recommended Way of Making Money Online:

More About the Gift Machine WordPress Plugin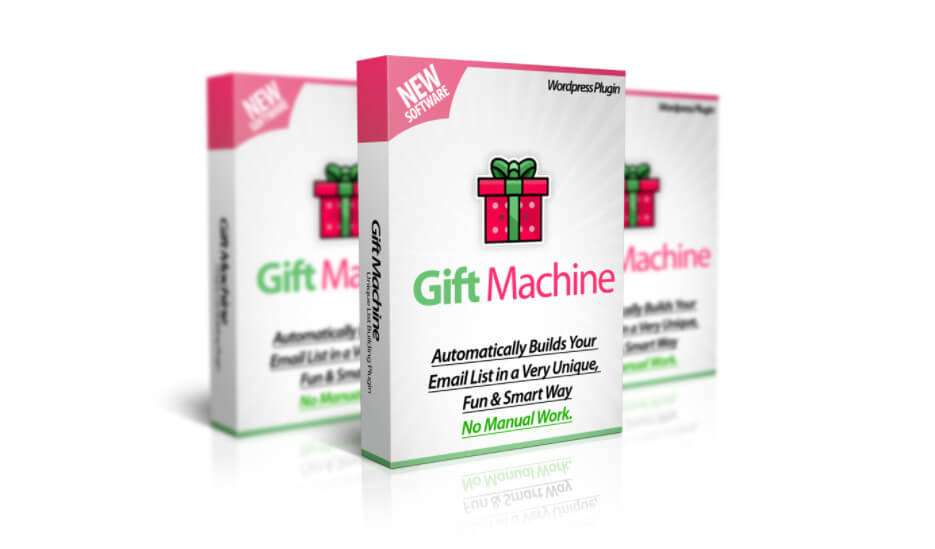 Program Name: Gift Machine WordPress Plugin
Website: https://kreateplugins.com/giftmachine/early/
Price: $17 US funds + 2 upsells
Recommended? NO
Rating:
---
What happens when you click on the Santa face icon, is that you will see a pop-up form saying [whatever you want it to say] "Hurray, You found a SECRET GIFT", in Ankur Shukla's demo.
And, he shows you that all you have to do is to add your name and email address and then click on the "YES I LOVE GIFTS – GIMME NOW" button, and you could then download the holiday secret gift.
Ankur goes on to say that once you have clicked on the "Yes…" button, your browser will send you directly to the download page.
So he claims, this is a secret gift list building plugin that you can use during the holidays right now, or during any other holidays in the future, actually helps you build your list in a very, very unique way that has never been seen before.
And, Ankur say that the reason they made this plugin is because every site or every other site has an opt-in page or an opt-in form when you land on the site. If it is on the corner or it is on the top or if it is right in front of you, and that has become the trend on ever site.
But this unique plugin, Ankur goes on to say, offers you a unique way to actually build your list while you are not bothering your visitors, and having a very unique twist to how you are building your list.
A rather large green prompt is then provided to you, stating to "Click Below Now & Download This Plugin" that lasts for the last 2 minutes 19 seconds of the landing page video.
Claims are made that:
you can start building your list in under 60 seconds,
you can capture unlimited leads and store them for free
this plugin is really simple to use
this plugin provides you with multiple gift icons to choose from
You will have a choice to select to use this plugin for:
Single Site (billed Annually, no setup fees)
Multi Site (billed annually, no setup fees)
Unlimited Sites License (one time fee, no annual fees)
Of which each option will cost you more, except the last option.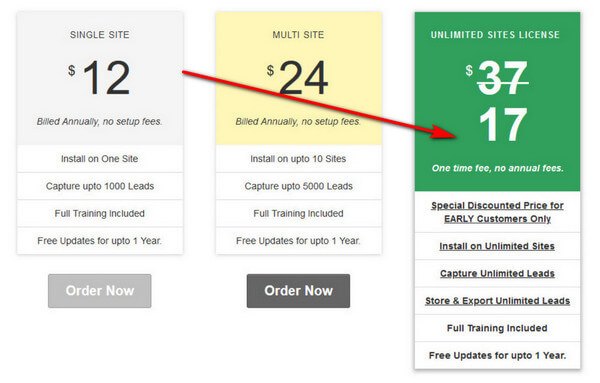 Here is Ankur's 3-minute demo video where he shows you how Gift Machine can build your list in a unique way… and how his plugin is supposed to work.
---
How the Gift Machine WordPress Plugin Actually Works
The video below will show you how the Gift Machine WordPress plugin did not work for me.
(Please understand that I have blurred out the private information in this version of my video, but the vendor received access to the unedited version of this video.)
---
My Take on the Gift Machine WordPress Plugin

After installing the Gift Machine WordPress Plugin on one website, I had nothing but issues when setting it up to work.
On the same evening that I purchased, installed and tested it, I had issues, so I submitted a ticket to Ankur's support desk.
The next day, I received an email from Ankur, and I responded to his email asking him if this was in response to my ticket.
He then responded that they had answered my ticket, yet I never did receive their responses or help.
After creating a video with the issue that I was experiencing, I sent him the link to that video, and heard nothing back from him.
So, that email was follow with a request for a full refund.
The plugin is a "cute" idea, though not practical, and it turned out to be a total waste of my time and money.
Though, in fairness to this vendor, he finally did refund me my money.
The mistake I made was in buying the first upsell, thinking I could add unlimited campaigns with it, and building a list ten times faster, as his landing page for the first upsell promises.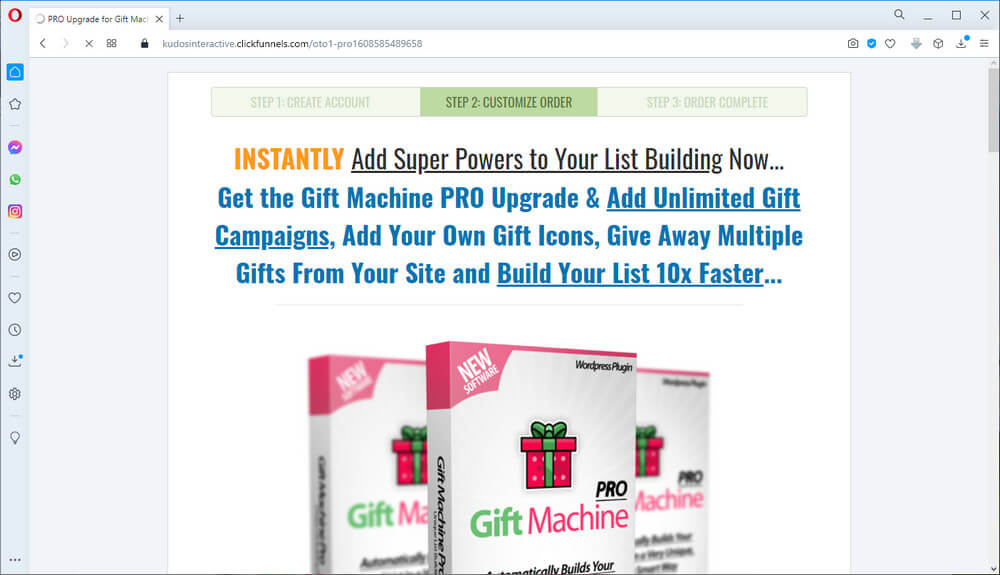 Little did I realize (wake up Trish!) that the interest of this vendor was obviously not in customer satisfaction but rather on making money online.
That should be the LAST thing on the mind of any good online marketer who wants to make money online long-term.
However, this purchase is my shiny object from Christmas 2020.

Summary
The opt-in forms that you can install on your website when using a quality autoresponder is a PROVEN method, so "why try re-inventing the wheel", is my take on this plugin.
Don't waste your money and DO use a reliable autoresponder for your opt-in forms.
Personally, I do NOT like pop-up forms, but some successful marketers swear by using them, so all I can suggest to you is to do your own split testing to see what works best of you.
If you have any questions regarding the Gift Machine WordPress plugin reviewed here, I do hope you will leave me a comment below, and I will do my best to help you with my answer.
I truly do hope my review of this plugin has helped you with making your decision whether to buy or not.
Thanks,