So, you've created a website that has been hosted on a local web hosting server.
You've optimized that website with nothing less than basic SEO.
You've created a loyal following on social media … that being your Facebook fan page (for your business), a Twitter account, a Google+ account, a YouTube account and maybe even a LinkedIn account (don't forget Pinterest too!).
And, over the past two years now you've published at least 24 unique, business related posts (on your business blog) with quality information that your potential customers are looking for.
All of this and you are STILL in need of a means to get new customers for your business?
Well then, have you tried direct mailings? You know, the kind where you send out, say, a postcard either announcing your new business, or a business offering (especially if it is time-limited!).
Here are a few videos to teach you the benefits, and the different types of direct mailings you might consider for your business.
Direct Mail – the Benefits
WARNING: http://www.asendia.com/knowhow (URL in video shared here ONLY for your convenience, as most of you may not be ready for their examples).
Direct Mail Marketing Campaign Tips
For postal regulations in YOUR area, contact the postal outlet nearest you.
10 Elements of a Successful Direct Mail Postcard
Their "Before You Mail" Checklist is no longer available but … they do have some great samples for a variety of different local businesses to view through, so you might want to check them out. Hop on over to see them now, and then click on "Sample Gallery" on their menu bar. You WILL be amazed, I'm sure of it.
While you're waiting for a response to your direct mailing, you might consider trying the following…
Identify your ideal customer/client
What is their…
Age range:
Location:
Gender:
Income level:
Level of Education:
Marital Status:
Occupation History:
Personality Traits:
Attitudes:
Interests or Hobbies:
Do they socialize online and/or offline?
Where can you find them?
Once you've answered all of the above, now describe the person who is your ideal customer/client in one sentence. As an example, here is my ideal customer sentence:
My ideal client is anywhere from 30 to 70 years of age, owns a business in southern Ontario, Canada with a moderate to high income of say, $50,000 and above (so they will be able to easily afford outsourced services) with at least a high school education, a good sense of humour, are able to think for themselves, and are loyal to those who give them value for their money, though they've not always got time to be on their social media accounts, if they even have them.
List 5 to 10 people who are your existing customers/clients who match your ideal client profile.
Make a list of anywhere from 5 to 8 questions that you will ask your 5 to 10 existing customers/clients.
Here are some questions you can use as is or adjust them according to your needs.

Q1: What about my products/services are you the most happy with?

Q2: Why did you choose to invest in my products/services?

Q3: What was the biggest factor in your choosing to work with me?

Q4: What do you need the most help with now in your business?

Q5: What are your biggest challenges in your business?

Q6: What one solution would you most like to have?

Q7: How likely is it that you would recommend [your business name goes here] to a friend or colleague? (1-10 – 10 being most likely)
Now you are ready to create an online survey.
Create a Free Online Survey Using SurveyMonkey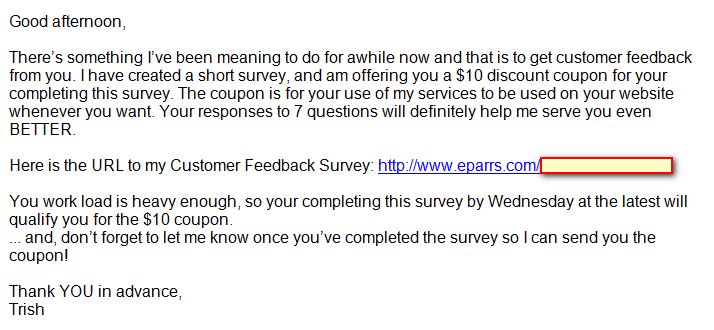 Once you are finished creating your survey it's time to prepare an email announcing your wishes. Below is a sample of an email I issued. Feel free to tweak it to your needs!

The answers you receive will be a big help to you, so truly pay attention to your customer's feedback from this survey. Many times, people will be more frank answering a survey then they might be face-to-face or in an email.
These answers will help you solve any issues that MIGHT be holding you back from getting more customers for your business.
And … there's more great tips where this came from so be sure you bookmark this site and come back real soon.
If you found this post helpful, I would appreciate your letting me know in a comment below. Thanks for stopping by.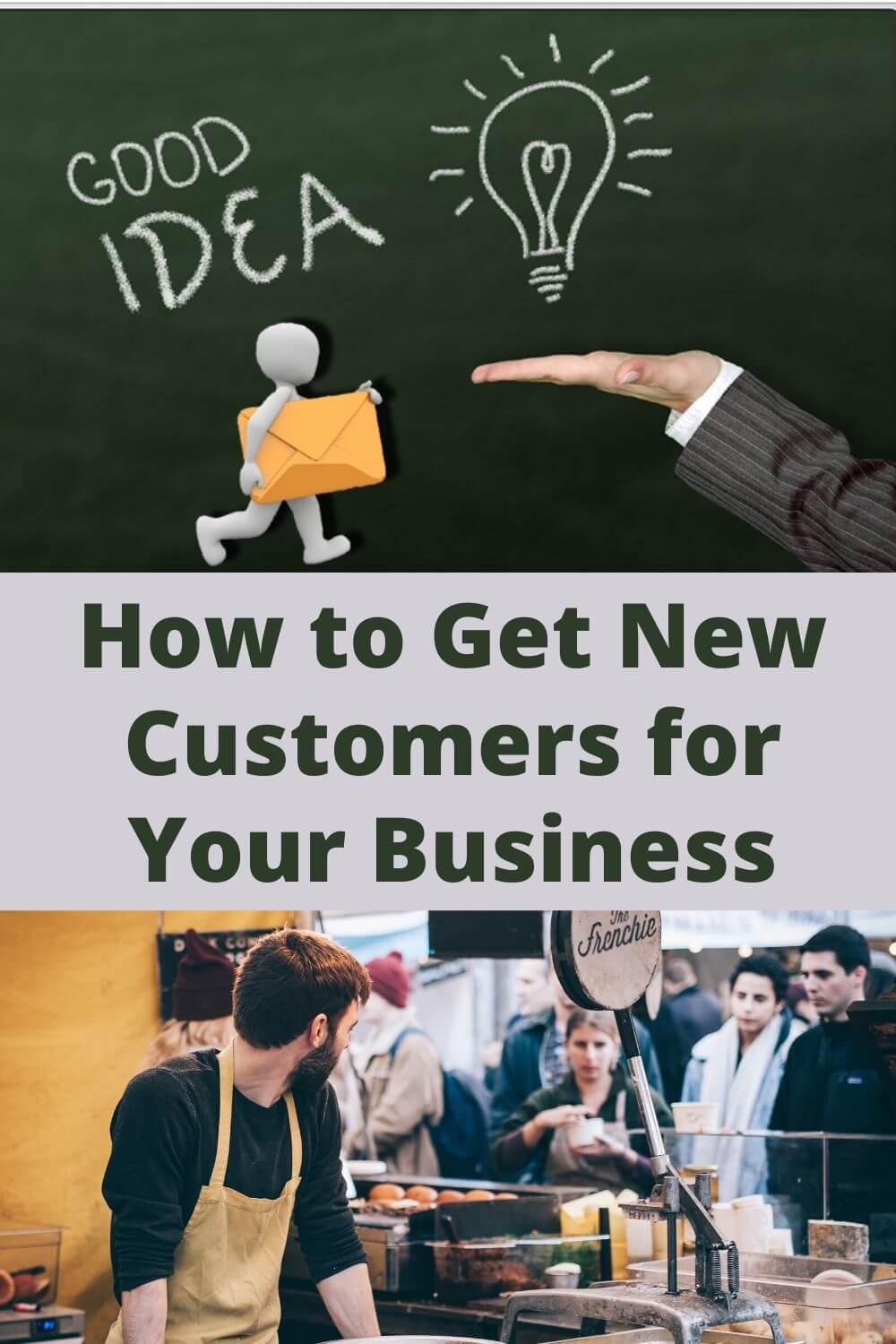 Credit for Header: image by Jarmoluk education a good idea an array of on Pixabay