So, you have either just started up a brand new business … or you are looking to get more customers (or leads as some like to call this) and you are seeking an untapped means of getting leads for a reasonable fee. Well then you have come to the right place.
Here, I recommend and offer you Google MyBusiness.
This lead generator is FREE to all business owners. The ONLY "catch" is that you must have an actual geographic location for your business; one that can be readily verified in order to verify your Google business account. This is mostly for local businesses though large businesses can benefit too.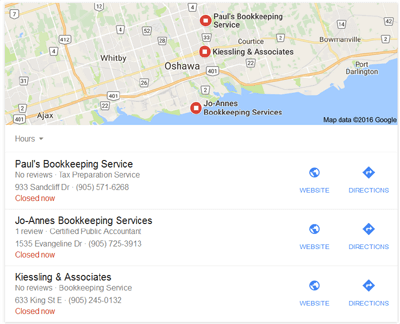 When done correctly, your business will not only gain leads from organic search results … you know, where your website is listed near the top of Google page one for the search terms … or keywords, your potential customers are most apt to use … but also through you're FREE Google MyBusiness listing which will be readily displayed ABOVE even the organic search result listings.
If you do NOT already have a gmail account for your business, please, setup one now BEFORE setting up a Google MyBusiness account. This gmail account will be the one you use for ALL of your Google accounts for your business listings (as in YouTube, Google+, Google analytics, etc.).
Google MyBusiness Overview
For those of you who would like more focused help with setting up your Google MyBusiness account, you will enjoy the easy to follow steps posted at: http://digitalshiftmedia.com/set-up-google-my-business/.
For those who have your business account already setup, I offer you the easy to follow video below… take from it what you may.
How Google MyBusiness works – Local SEO tips included
Now … please do NOT simply click away from this post!
First … leave a comment if you found this post helpful, and THEN, get your free Google MyBusiness account setup and working for you. The sooner you do this the sooner you will be utilizing the VERY best lead generator available on the internet today … and, it is FREE!