This would be a PERFECT business for those who looove to spoil their dogs. I mean, who wants to ever take a chance buying those, imported dog teats … even if the grocery stores gave them away for FREE?
Wow, have you read some of the articles listed below?
FDA: Nearly 1,000 Pets Sickened by China-Made Dog Treats: http://newsfeed.time.com/2012/05/23/fda-nearly-1000-pets-sickened-by-china-made-dog-treats/
Toxic Treats from China Killing US Dogs, Say Pet Owners: http://abcnews.go.com/Blotter/toxic-treats-china-killing-us-dogs-pet-owners/story?id=15927579
Pet Treat Mystery: More Dogs Dead, 3 People Sick, FDA Says: http://www.nbcnews.com/health/health-news/pet-treat-mystery-more-dogs-dead-3-people-sick-fda-n107286
Toxic jerky treats now linked to more than 1,000 dog deaths: http://www.dailymail.co.uk/news/article-2633567/FDA-warning-pet-owners-Toxic-jerky-treats-linked-1-000-dog-deaths.html
Tainted dog jerky treats linked to hundreds of pet deaths: FDA: http://www.nydailynews.com/news/national/tainted-dog-jerky-treats-linked-hundreds-pet-deaths-fda-article-1.1493818
…and these are just from a Google search results page 1!
If you have ANY doubts about this type of business being successful, please read the following story: Watertown entrepreneur markets dog treats. This business CAN work!
Is it any wonder dog owners want to now purchase their dog's treats from a local source?
Chris Trombley and Doug Bertram say they will reveal their easy-to-follow secret tactics that will GUARANTEE you gain your very own share of the 65-BILLION DOLLAR pet industry … starting from a shoe-string budget.
They claim that a pet bakery business offers its owners: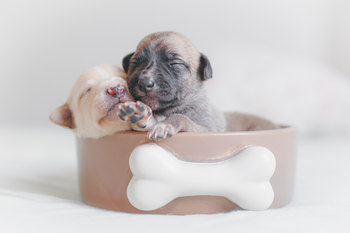 a very high profit margin
a low-risk business that you could operate from home
prestige and recognition as a pet food "expert"
a business that can be fun
the opportunity to enhance the health and wellness of pets
a virtually untapped niche marketing opportunity
In case you arrived to my website via this post, you might want to read over my review of Chris and Doug's product.
Please note that I receive compensation if you use my links here, and eventually I may earn enough to buy a couple cups of coffee.
(opens in a new window and is my affiliate link)
So, if you have a passion for pets and want to start your very own home-based business that could offer you financial freedom and more control over your life, then this may be just the business you've been looking for.
Chris and Doug promise to offer you a detailed step-by-step business system that has been designed to have you well on your way to claiming your own 6-figure piece of the BILLIONS spent on pets yearly. They claim their course offers no theories … just facts.
Before we move on, let me reiterate a bit about Doug first. He's a former CEO of Farnam Pet Products, President of Happy Dog Toys and he is currently President of eBizWize, LLC, which is an internet-based pet consulting company. Doug has extensive experience and routinely earns several THOUSAND dollars a day consulting with up and coming pet product companies.
We all know that it is best to start up a business with as much information as possible. Having the details spelled out in a nice and easy step-by-step process, by a team that are well able to teach you the ropes of starting up your very own pet treat bakery business is KEY to your success.
Between Chris and Doug, they have developed, launched, and managed millions of dollars in pet nutritional and health products. As well as helping several small companies get started in the pet industry.
If you want a profitable pet bakery business, these two are assured to teach you how to get you started quickly.
The following is a sneak-peek at some of the amazing secrets, tips and techniques that are included in their product…
the secret to creating a buzz in your market by partnering with other "pet professionals"
how to avoid costly mistakes new pet treat bakers make
an order tracking system that will allow you to dominate your market
the BEST treats to bake and sell IMMEDIATELY
the golden rule of pet customer service
the fastest and BEST strategy to test your marketing plans
how to deal with regulatory agencies
quickly and EASILY identify the single deadliest human-consumed ingredients for pets … to help you ensure that you sell healthier treats
learn the tips and secrets directly from the most SUCCESSFUL pet treat bakers

All this AND a 100% satisfaction guarantee or YOUR money back!
(opens in a new window and is my affiliate link)
This guide will direct you to start your pet treat bakery business step-by-step to:
easily identify a profitable niche market to target


create a treat menu that sells


to take control of your financial life

Chris and Doug have listed several things on their website that you need to WATCH OUT FOR when buying ANY course on how to start a pet focused business. So be sure to read through their list and BE INFORMED!
They've even offered a look inside their guide for you, from their website!
…AND, they have "sweetened the pot" by offering you even more…
Act now and you'll get the following BONUSES
When you buy their product you will receive 3 amazing bonuses ABSOLUTELY FREE!

Bake Your Dog A Bone – a holistic, all natural recipe guide with over 150 recipes designed by experts in pet nutrition that will enhance the health of pets. (Value $29.00)
33 All-Natural Remedies For Common Pet Health Issues – an essential guide that offer you several alternative treats for common health issues. These remedies help address problems from bad breath to treatments for fleas and ticks … and even eczema. (Value $29.00)
Profit Estimator Spreadsheet – a fully functional profit calculating spreadsheet to help guide you to creating a solid budget, to help you track your start-up expenses, and show you your profitability. This amazing software has been sold for $199 … but you get it FREE, just for giving Chris and Doug's guide a risk-free try.
Perhaps it's now time to turn you passion for pets into a 6-figure income … RISK-FREE!
(opens in a new window and is my affiliate link)
Credits for Header: image by © Cmccg17 | Dreamstime.com – Dog Bone Biscuits Photo