There is nothing better than having a support system in place that allows you to be able to earn while you learn. You not only get video training and great help, but you also get free website hosting that is protected by THE best security available, tossed in … all this and, this truly IS THE best work from home business idea . . . EVER!
This process can take anyone from being a newbie, to being able to work full time from wherever you want – assuming you have internet access, of course. This business will allow you to work within a niche/interest/passion that you love while helping those who visit your business, all at the same time.
Imagine, no partners to fight with, no one to steal your thunder . . . you get to learn and work at your own speed. This membership offers you FULL training, 1-on-1 coaching from a community of people ranging from beginners like yourself . . . to experts in their field of training. Each ready and eager to help you solve ANY issue(s) you might have in building your online business.
Huh, we even enjoy sharing news about any new tools that help us in our daily online businesses. Yeah . . . we sure do.
Included in a one year membership is hosting for 50 different websites . . . along with THE best security package for those sites that ANY hosting web service has EVER offered. Check out the chart below for the regular pricing.
The chart also shows you that if you would prefer to forego the incredible savings on a one year membership, you can simply sign up and try this business for 7 whole days (NO credit card required) FREE of charge.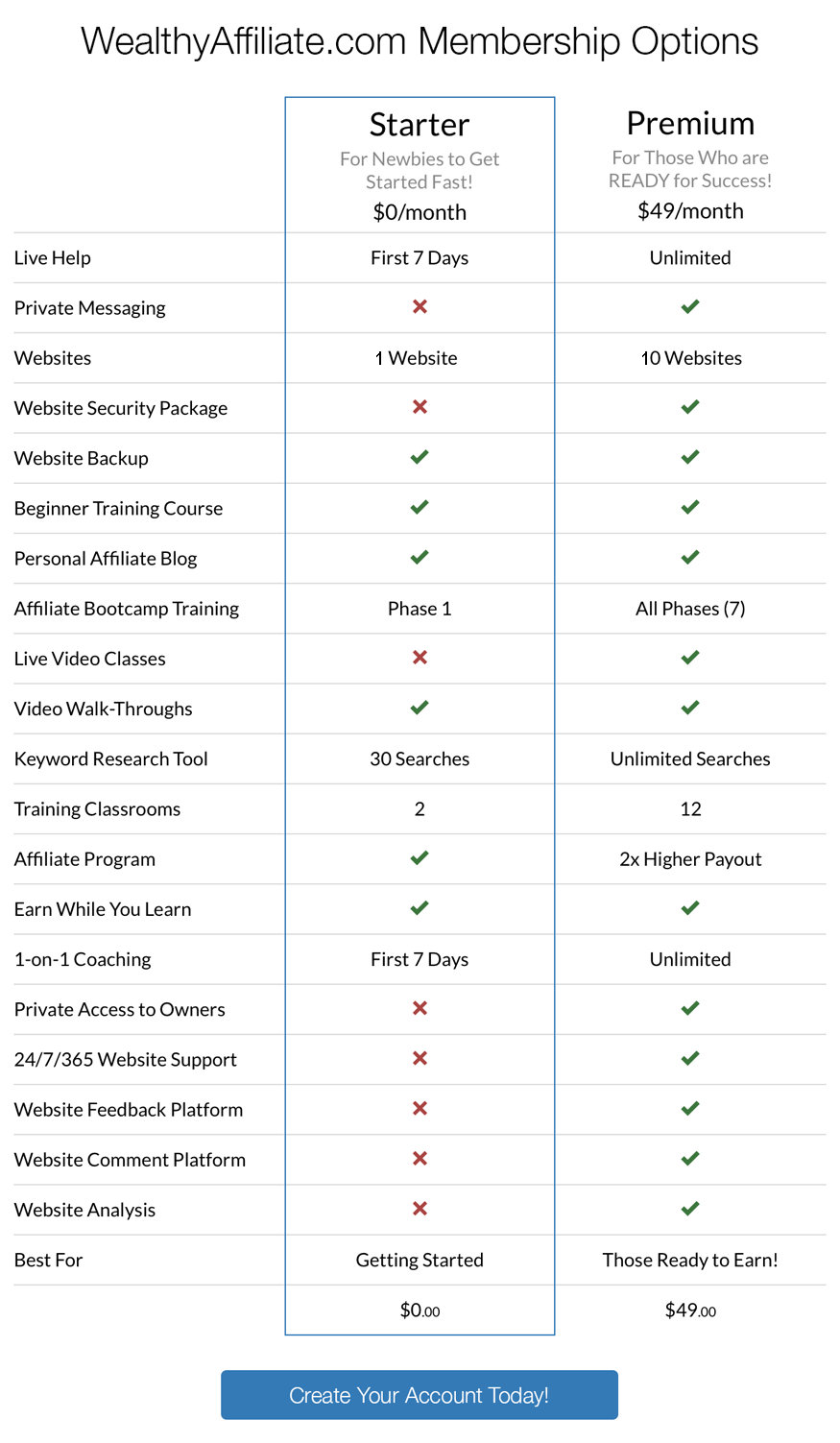 BUT . . . STOP . . . wait a minute!
If you are NOT serious about starting ANY business . . . if you came across this post by mere accident . . . then PLEASE whatever you do . . . DO NOT sign up. You would be wasting your time.
You BET I have signed up for the full year membership. I've been creating and even hosting sites for years now and have NEVER found such awesome website security included . . . never mind being allowed to have 50 WordPress websites within my ONE hosting account . . . without (extremely high) additional cost that is.
To give you some background as to what I have experienced elsewhere . . . please read on.
In an other hosting account that I have had long before coming here, I have recently been receiving Resource Limit Is Reached prompts. Due to the businesses that I am hosting here being local in nature, I must keep these sites hosted on a local web hosting server. This is because, an easy way to improve local SEO on Google is to host locally.

What this means is that anyone trying to even view your website would be unable to access it. They too would see the very same prompt. This is NOT good when a website is your business. Potential visitors would not be back anytime soon, I'm sure.
Anyway, I have now reduced my hosted sites to 7, compressed ALL images to the max, purchased and installed superior WordPress themes, and yet STILL I keep getting these Resource Limit Is Reached prompts.
The "other" hosting I am using for my other websites (NOT WA servers) is shared hosting … you know … with other webmasters doing the same as I am. Once, the tech support assured me that this was caused by another webmaster's site and that they have increased this server's (the equipment's) resources so that it wouldn't happen again . . . but it has, and on far too many occasions. Complaining since then, I have been informed that my only option is to pay more so they will increase the resources used by my several WordPress websites.
Apparently, this is the new "game" to increase income for some web hosting services. In this new economy we are now in, I do understand the need to increase one's income. However, I would never condone this sort of tactics to do so.
So, whether you're looking for a work from home business idea for moms, students . . . or even seniors who want to add to their dwindling pensions, in my opinion, this is the BEST work from home business idea available on the market today.
If you simply want to learn how to create a website that works BEST, this course too is it.
When purchasing a yearly membership, you are not only getting access to the most helpful, most powerful internet business platform in the world, you are also going to get an over-the-shoulder look at what you can do in the year ahead to make your next year a year of brilliance for YOU and YOUR online success.
Ultimately if Wealthy Affiliate can change your life for the better, they are ready and willing to take every step they can to make that happen and they feel this offer is going to appeal to all of those serious about learning to build websites that work.
Can you think of ANY business that is this inexpensive to start up in? I sure can't . . . and I've been in business since 1996.
If you have a passion . . . a hobby . . . you can join the over eight hundred thousand internet entrepreneurs here, and discover the world of earning while you're learning. Your passion will make this so enjoyable, you'll forget you're in business . . . and, before you know it, the money will start trickling in. Then watch out . . . you could find yourself among the top earning entrepreneurs within your niche.
One fella I spoke with recently merely glanced at this training and claimed that it must be another MLM scam . . . but alas it is NOT. The definition of affiliate marketing nowhere states that you work for others, under others, associated with others . . . nope . . . none of that.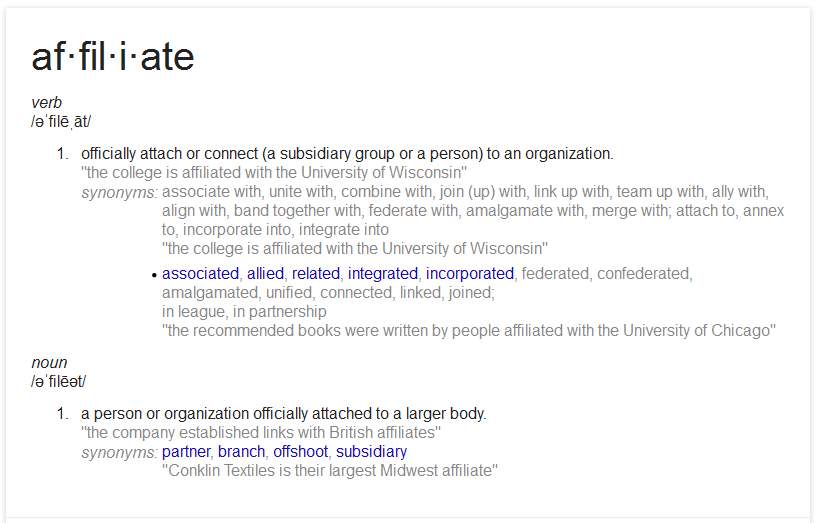 So, don't YOU be the one to miss out on this great opportunity. You HAVE choices.
You could trust me and sign up for a one full year membership and $AVE . . . but PLEASE DON'T . . . not unless you are serious about starting up your very own online business that is.
If you are merely window-shopping, then by all means . . . come on in and "kick the tires".
You can sign up to try this business out for 7 whole days (NO credit card required) . . . for FREE! If after the 7 days are up and you have no wish to continue for whatever reason, there is NO further obligation on your part. Simply delete your account and walk away . . . it is as plain and simple as that.

Premium is the starting point for your success and will be your ONLY business expense in the year ahead.
UPDATE: As of January 3, 2017, each website hosted at Wealthy Affiliate now comes with its very own SSL Certificate at NO EXTRA CHARGE! Why SSL? The Purpose of using SSL Certificates.
Check out the screen print below showing the different prices being charged for SSL certificates that I discovered when updating this post today (5 Jan 2017).

Why Google Loves SSL Certified Websites – HTTPS Everywhere
Still think having an SSL certificate included with EACH of your websites that are hosted with Wealthy Affiliate no big deal?