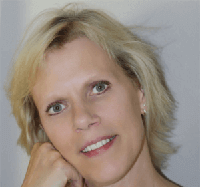 Hey folks, I am Trish and I operate a business of helping local businesses with their online presence.
From starting my very own publishing business in 1995, followed by learning to publish online in 1997, I now create and maintain websites for (mainly local) businesses.
The reason I created this website is to be able to help businesses just like yours to generate leads … or simply use your passion in starting your very own business. To do this, I am going to share my personal experiences with you and what I have discovered over my years through "trial and error" experiments.
I would also like to ask that you feel free to speak up about any of the content that grabs your attention within my website. I enjoy talking about lead generation and business ideas so if you have ANYTHING interesting that you would love to share … or … any opinions of any of my content that I created on my website, please do say as I enjoy receiving feedback.
Now, to me and my journey through lead generation services
Back in 1997, simply having a website made it REALLY simple to find leads, as there were not very many businesses with websites online at that time. Given the passage of time, many many more businesses have their own websites online, making it tougher to find leads … especially if a website is not built properly right from the basic coding … right up to and including nothing less than basic search engine optimization or SEO.
As of May 27, 2003, a great content management system (CMS) called WordPress became available. It is a free and open-source CMS based on PHP and MySQL. It is installed on a web server and is meant to make creating a website easier to do.
However, it was a few years after that before many website owners actually embraced using this system … including me. Personally, until mid-2013 I wasn't convinced that WordPress was the way to go. Now … well, that thinking is history.
In some cases, I still prefer to use basic HTML pages within my hobby site, but the rest is now published within WordPress … as is this website.
A website owner still needs to either insert the necessary coding within the proper pages of their website … or, install a plugin to do that for them, but again, you will need to populate the plugin properly to gain full value from it.
As a website owner today, you not only need to have your website properly coded … but you need a whole lot more in order to generate leads organically. That's why this website's offerings are here.
I do hope that if you ever need help regarding lead generation strategies (or an idea on starting your very own business using your passion) that you will feel free to contact me. All you need to do is leave a comment below one of my posts, and then make sure to come back to my website regularly because I intend to be adding more information on lead generators and business ideas that I come across that I'm sure you would benefit from using.
Wishing you all the best with your choice of lead generator … or … business idea, and thank YOU for dropping by.
Cheers,
Trish
Founder of Use Your Passion