If you have ever struggled to afford those other expensive page builders, I am here to let you know that great landing pages don't need expensive page builders anymore.
Now there's a NEW option available!
The developer claims that the Landing Page Builder plugin by PluginOps provides you with an easy way to build your fully responsive landing pages.
You're promised a live edit feature so you can see what you are creating, as you are creating.
You are even promised to be able to build standalone pages that do NOT use your theme's design, leaving you free to setup your landing pages the way YOU want.
And, you're told that this page builder plugin will help you create WordPress web pages so fast that you may even leave off using the WordPress pages altogether.
It is said that you will be able to create awesome pages in minutes with their easy-to-use page builder.
Easy to use drag and drop features and built in blocks they call widgets, apparently allow you to add your content quickly and easily.
The following features are listed as their "core" features.
Easy to use drag and drop options
Visual page editor
Comes with great looking templates that are updated regularly
Opt-in form
Opt-in popups
Many more widgets to choose from
Produce responsive pages
Compatible with almost all modern themes
Live form builder
Integrations with various autoresponders is available in their paid version
Their pre-designed templates available for your use inside.
They are said to be ready for your use in creating stunning layouts for your pages.
Using their WordPress WYSIWYG editor, they claim that you won't have to waste a lot of time learning new techniques.
My review will cover the following:
See My #1 Recommended Way of Making Money Online:


What is Landing Page Builder?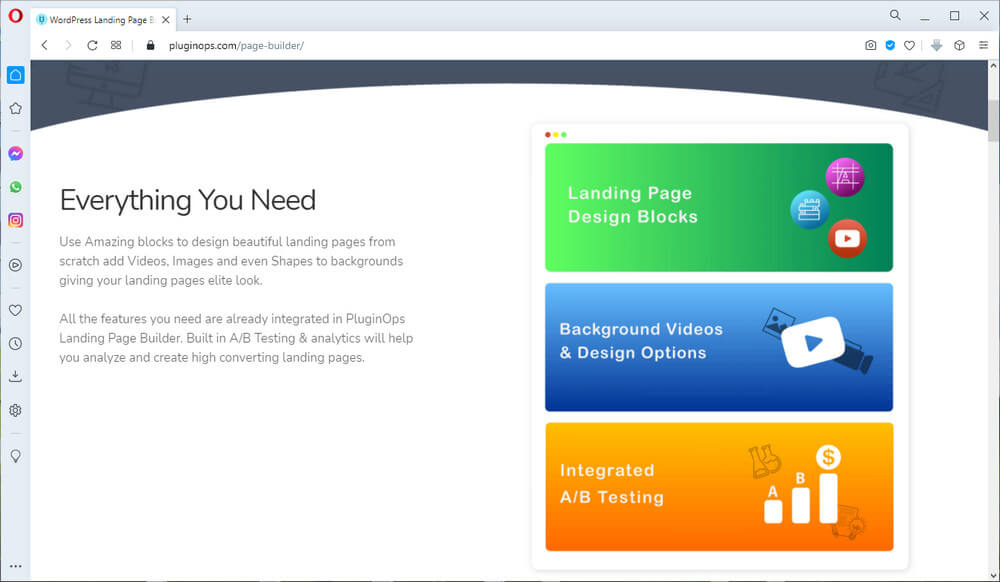 Program Name: Landing Page Builder
Website: https://wordpress.org/plugins/page-builder-add/
Price: FREE + there is a premium version available
Recommended? YES
Rating:
---
Landing Page Builder is a WordPress plugin that offers users with a quick to learn, easy method of being able to create stunning landing, as well as regular pages.
Because SEEING is BELIEVING, so below are three videos to SHOWING you how easy their plugin is to use, as well as showing you two different types of pages (as a teaser) that you can create.
---

How Landing Page Builder Actually Works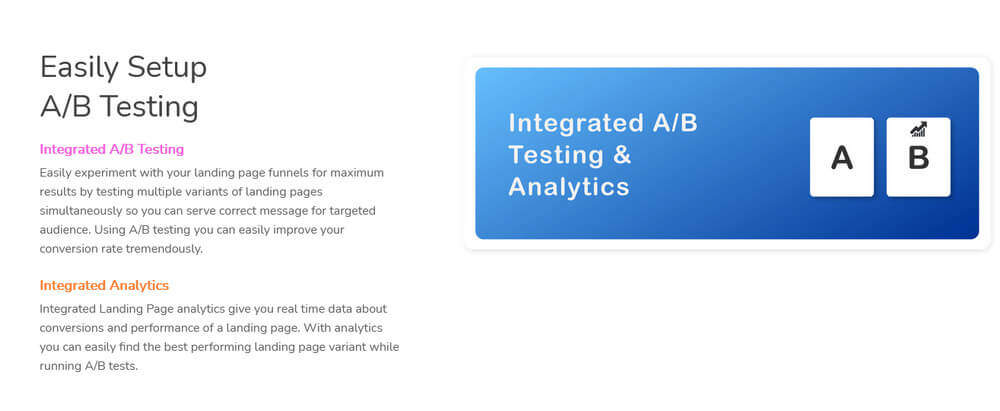 Having been desperate to find a less expensive alternative in creating a landing page in order to complete an assignment I was given during a course that I was in recently, and luckily, I found this Landing Page Builder plugin and chose to try it out first.
You see, the coach spoke to me harshly in defense of a vendor whose landing page builder he recommended his students use. Heck, he even provided us with a template to use in that page builder.
However, the vendor's page builder comes in at a whopping nearly $300 US funds which users must pay yearly. And I would need to pay in Canadian funds once my credit card statement arrives.
With the Canadian dollar a LOT lower than the American dollar… which I know that I do not need to explain to others who do NOT live in the United States, and who purchase items online… that nearly $300 is actually closer to $500 for me.
Anyway, I found this plugin to be VERY quick and simple to learn… and I started with a blank page in order to hand in my assignment that needed to match closely to what we were shown that needed to be created.
So… some tips I learned are as follows…
If you using the WordPress Dashboard > Landing Pages By PluginOps area of your website to build your pages from (so to avoid your theme's layout) please make sure that you set your permalinks ONLY as shown in the screen below.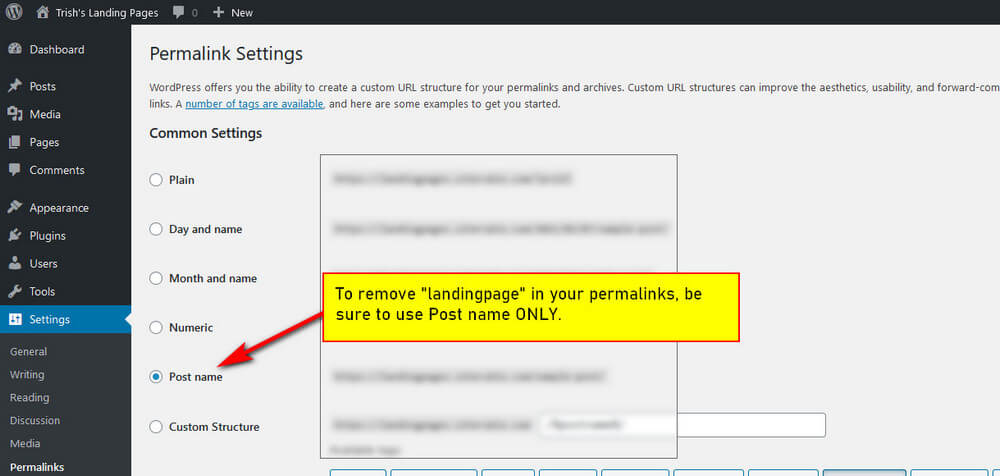 This way, you won't have "landingpages" appear in your landing page's permalink (URL).
To quickly switch your columns vertically, simply click on the icon shown in the screen print below…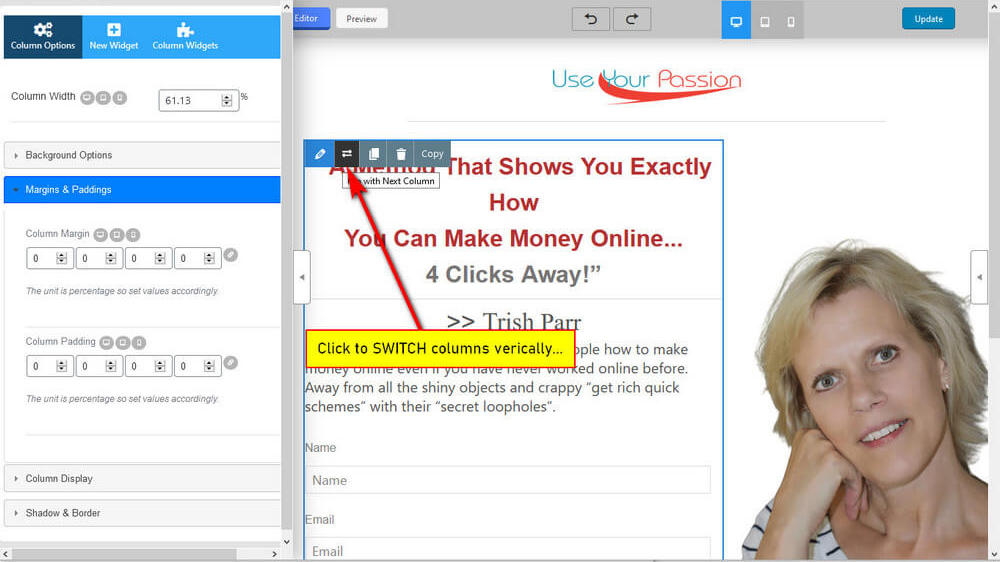 And… if you are using text in the left column, and the left-hand border is touching the left margin, simply adjust the column width and then add a negative margin under Margins & Padding, until the column pulls away from the left side margin, being sure to save your change and preview each time.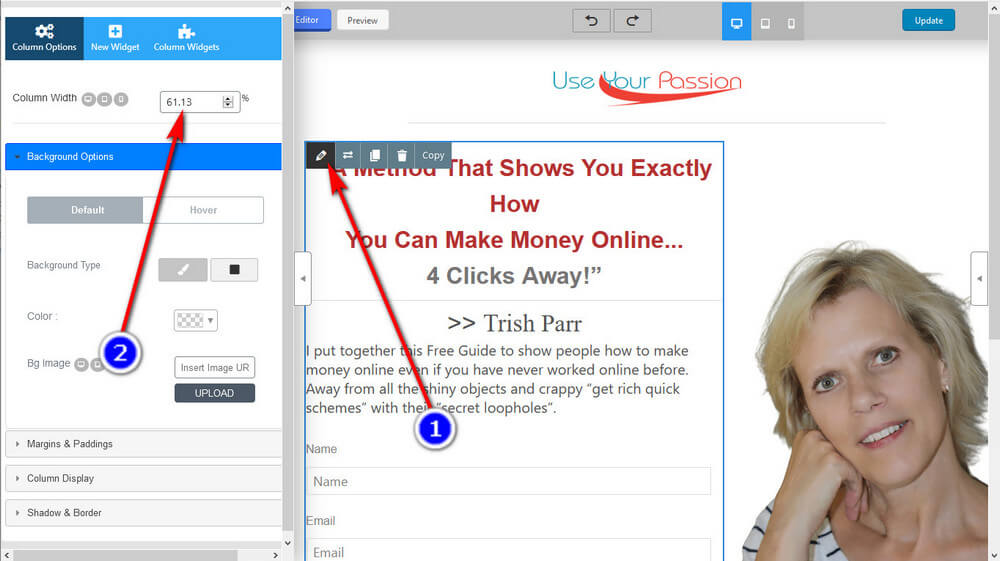 I had to move my left margin up from minus 7 to minus 10, so you may need to do the same.
Also, I discovered that I could pull the right-hand margin (of the widget) to the right more, pushing my image further right, and I found that helped size the text column even better.
Being so impressed with not only the ease of setting up my landing page, but also with the quality of support that I received in getting my assignment completed in a timely manner, I purchased their premium version so that I could then integrate my autoresponder.
I was even able to add the vital GDPR statement with the REQUIRED field, as shown in the animate image below.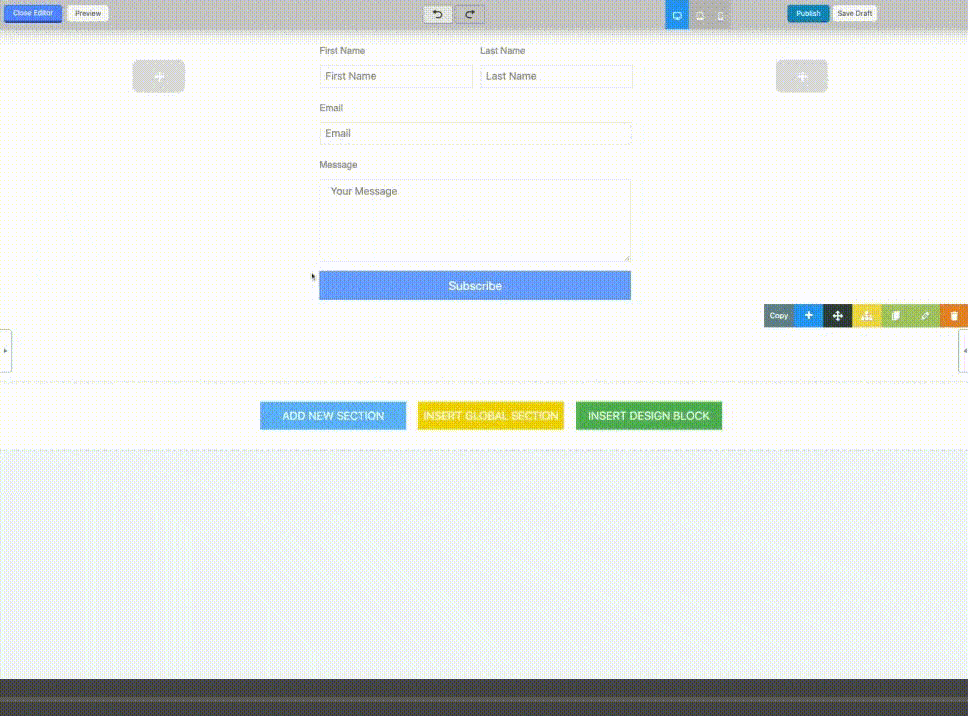 SUGGESTION: Make sure that you are using the Block Editor in WordPress rather than the Classic Editor.
It's NOT that you canNOT use this plugin with the Classic Editor; it is just that you will find it difficult to use in the WordPress Dashboard > Pages IF you are using the Classic Editor.
By using this plugin to its fullest advantages, I do believe that you will come to love it as much as I do!
DISCLOSURE: I am NOT affiliated with this plugin in any way shape or form.
PROS
Cost of their premium version makes this plugin financially feasible for ALL users. Check it out, as I'm sure their pricing will SHOCK you as much as this did me: https://pluginops.com/page-builder/
CONS
Could find none.
---

My Take on Landing Page Builder

My take on this plugin is explained in the following video…


Summary
Whenever I had ANY issue, their support team was quick to respond and quick to help me resolve my issues so that I was then able to turn in my assignment long before the actual deadline. Pheeeeew!
So… YOU BET I recommend Landing Page Builder Plugin by PluginOps as being THE best plugin for creating stunning landing pages, and the cost won't break your bank either.
I do hope you will come to discover for yourself that great landing pages don't need expensive page builders anymore by trying this plugin out for yourself.
After all, what have you got to lose?
Should you have any questions regarding Landing Page Builder plugin by PluginOps please leave your comment below and I will get back to you.
Thanks,